There is a scandal in China: the leading local actress, Zhang Ziyi ,well known in Hollywood ("Memoirs of a Geisha," "House of Flying Daggers"), is suspected… of prostitution!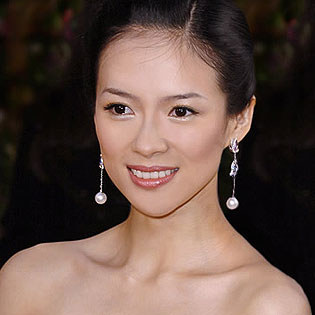 Several publications have published revealing articles, which prove that the star had an affair for money with senior politicians and moneybags. In such a way, she earned her 90-odd million dollars (that's amazing efficiency!).
It all started with Xu Ming, one of the richest people in China, who in 2007 agreed with Zhang about the "meetings" at the price of a million dollars each. Xu Ming himself told this to the press and said that he had also found other sponsors for the girl.
They include Bo Xilai, China's once-influential member of the Politburo, now dismissed from politics because of suspicion of the murder. Supposedly, the actress spent time with him on the same terms for about ten times, during the period from 2007 to 2010.
The problem is that at this time the actress had a rapid (and official) romance with an Israeli tycoon Aviv Vivi Nevo: the couple enjoyed a vacation on the islands, appeared on the red carpet, and even announced their soonest wedding. However, the engagement did not develop any further, and there was a break instead of a wedding.
The ex-lovers did not comment on why it had happened, just as Nevo does not comment on the current situation. But Zhang is full of anger and resentment. The actress has made a formal statement in her twitter:
I met with my lawyer in Hong Kong in the morning to discuss legal measures and just arrived in Hainan. The truth is bound to come to light. And since I have the support of my fans and the law, this will not be a lonely battle.

No doubt! With all these rumors in the background, the interest to Zhang's new project, "Dangerous Liaisons", presented at Cannes, is clearly enhanced.