The link between Art and Life is as inscrutable as it is unbreakable. There is an incessant flow of energy and ideas back and forth – writers draw on their biographies for plots, singers compose songs about their love affairs, actors employ their experiences to depict their characters. But there is the reverse current as well – episodes that are written out in a book or for the screen can occur in real life. Actors encounter situations that they played out on the set.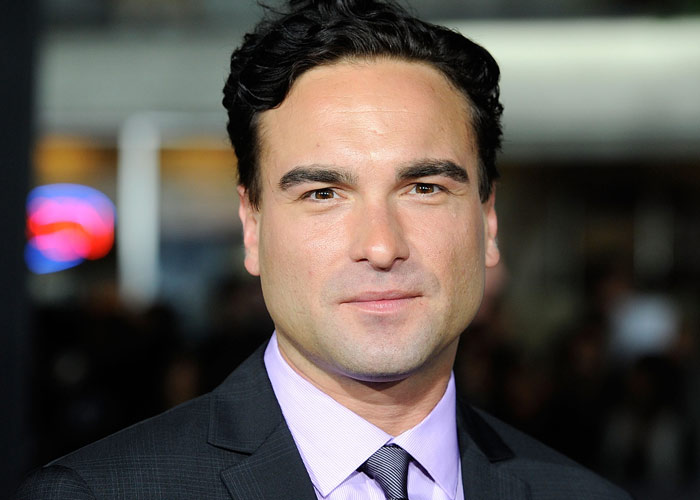 The Truman Show was a piece of fiction originally, but it no longer is – it was turned into reality by a boy named Ellar Coltrane who devoted 12 years of his life, four days every week, making a film about his life. The movie, Boyhood, is a true rendering of Coltrane's life (his character is called Mason, though), following it through school life to college. Practically the whole history of the boy's progress through his teens is presented to the viewers, including his reactions to Harry Potter, September attack and all the realities of the period.
The character of Charlie Harper as played by Charlie Sheen comes so close to his performer that it's difficult to tell if there is any difference worth noting. There's no telling which of them is a cooler person! It looks as if characters get rubbed off on their actors on the usual basis. Besides, there are many more cases when screen characters lend their circumstances to actors than we are generally aware. Here are some examples of such coincidences.
Courteney Cox
Courteney Cox was one of the stars in the popular show Cougar Town, dealing with the problems of a woman with a child who, upon divorce, is taking pains to get back to the world of dating. As the show came on in 2009, the actress was happily married to David Arquette. Cougar Town rose to heights of popularity, was nominated for and collected a number of awards.
The show was not even a year old when Cox decided to call it a day with Arquette, her husband for an 11-year stint. Did she get inspired by her role and consequently made up her mind she was ripe for a change? Anyway, two years ago she hooked up with Johnny McDaid, guitarist with Snow Patrol, and they got engaged in the following year. The Cougar star chose a partner with whom she is 12 years apart.
David Duchovny
In between chasing aliens, Fox Mulder, probably the most famous of FBI men, leads a peaceful and untroubled life under the guise of actor David Duchovny. He is a married man with two children, his wife since 1997 is also an actress, Téa Leoni. All seemed to run well and smoothly – until all of a sudden Duchovny was in a rehab getting treatment for sex addiction.
It looked like a clear-cut case of Art invading Life, since the actor's rehab span came on top of his playing the hell-bent-for-sex author in Californication. Although, the waters run deeper than that. It is believed that back in the 90s Duchovny used to cheat on his then-girlfriends on a regular basis, so his casting as a sex-driven character may have been Art following Life's indications.
Lee Thompson Young
Lee Thompson Young's appearance on Disney's The Famous Jett Jackson at a very tender age playing an equally young secret agent marked an excellent start of a budding career. It went on to further successes and maturer parts in episodes like Scrubs, Lincoln Heights, Smallville, and CSI: NY.
However, there was a tragedy underlining the success: the talented actor was suffering from bipolar disorder and got by on medicinal treatment. It's uncertain how much his suicide owed to the similar end of FBI Agent Al Gough, a character he played on ABC's FlashForward four years before, but in late summer 2013, driven by depression, he died by a gun bullet during the filming of TNT's Rizzoli & Isles.
Lillo Brancato, Jr.
Who knows, maybe when Brancato was playing Matthew Bevilaqua, a young mobster who did his utmost to have his finger in every pie, on HBO's The Sopranos, he found that the role rang a bell somewhere in the depth of his soul. You would have thought that getting arrested for possession of heroin (summer 2005) can sober up any man alive, but it didn't turn out that way for the actor. Within half a year after his arrest he got embroiled into another, bigger crime.
In December, Brancato and a friend of his set out to rob a house in the vicinity, but were caught in flagrant delict by an off-duty policeman. They shot at the officer, wounding him fatally, but were in turn winged, which led to their subsequent arrest. The Sopranos star was charged and convicted of burglary and did time in jail. He was released on parole two years ago having served 8 of his 10 years' sentence.
Anailin de la Rua de la Torre and Javier Nunez Florian
Una Noche, or One Night, Lucy Mulloy's 2012 debut movie, proved to be an instant hit as it was presented at Tribeca Film Festival. It recounts the story of three friends, Raul and twins Elio and Lila, as they are attempting to make their way on a raft to the US escaping oppression in their native Cuba. The movie collected honors for new director, best cinematography and best actor.
For the actors who played the twins, Anailin de la Rua de la Torre and Javier Nunez Florian, the journey to the festival was their first trip beyond Cuba's boundaries. The strange thing was they didn't make it to the destination, but vanished into thin air in Miami where they made a stopover. They seized at the chance to get out of Cuba, and turned up at a later date to apply to the US authorities as political refugees.
Johnny Galecki
The Big Bang Theory's Dr. Leonard Hofstadter brought his impersonator, Johnny Galecki, two award nominations. The guy likes to dress somewhat unorthodoxly, what with reddish trousers, physics-themed shirts and those signature black-rimmed glasses. This geek-ish personality floats through relationships with various ladies during six episodes, finally ending up with Penny.
As for Galecki, he also doesn't seem to mind changing girlfriends; among his dates were Sara Gilbert who played alongside him on Roseanne and on the aforementioned Bang Theory (she was Leslie Winkle) and Kaley Cuoco, in the 90s and late 2000s respectively.
But while Dr. Hofstadter's love life was progressing just fine, Galecki's was more of a rough-ride kind. The pattern remains the same, though: hook-up, break-up, amicable relationship afterwards. Galecki and Gilbert went separate ways after she had gotten in touch with her lesbian self; they kept on as friends, and Gilbert voiced her gratitude to the guy for backing her up. The Cuoco affair burned itself in the same fashion, a friendly split with subsequent co-work on the Bang Theory and him attending her wedding two years ago. Will he ever be able to break this better-remain-friends circle?
Felicia Pearson
Pearson's life started the rough way – the daughter of drug addicts, she was hard put to it to survive in Baltimore's lawless district, earning her dough pushing drugs. At 14 she quarreled with another teenager and shot her down. At 16 she went to jail for second degree murder and stayed there for over six years. Once she was free again, she almost immediately got an introduction to the cast of The Wire and caught on.
The series includes a scene of a police raid, and three years after the show terminated after the 5th season, Pearson was one of the 60 who got busted in a DEA raid which had a distinct resemblance to the one she played in. Prior to the trial, she pleaded guilty to the charge and got off with a suspended seven-year term with three-year probation.
Jon Cryer
Two and a Half Men's seasons one-eight contain recurring leitmotifs of Charlie, who resents Alan's shameless sponging, and Alan, who is needled at having to stump up alimony to his ex-wife. Well, it may really be hard for him, with the chiropractic practice going nowhere.
Funny, but alimony is a thorn in the side of Jon Cryer, no doubt about it. His own ex, Sarah Trigger, lodged a complaint to the effect that he didn't provide their adolescent kid Charlie with enough support to ensure a "befitting" lifestyle. Cryer's child support money ran to $8,000 which, she claimed, could hardly cover expenses for his holidays and spending quality time with his friends.
It was 2013, and Cryer's contract on Two and a Half Men had been renewed at the sum of $2 million per month. The lawsuit his ex filed in a California family law court demands the actor should provide child support in the amount of $90,000. So, he has ample reasons to second Alan's moanings.