It's one day in a lifetime, yet it seems like you need forever in order to prepare. In planning for your wedding, you need to reserve a clergy person, venue, caterer, photographer, and a band of other vendors. (Oh yeah – you need to decide on whether to hire a band or DJ as well!) All the vendors serve their own purpose, yet the photographer is especially important, for they will produce the artefacts that preserve the day for years to come. The wedding photographer is a major element in the recipe for a perfect wedding, and here is how to choose a spectacular one.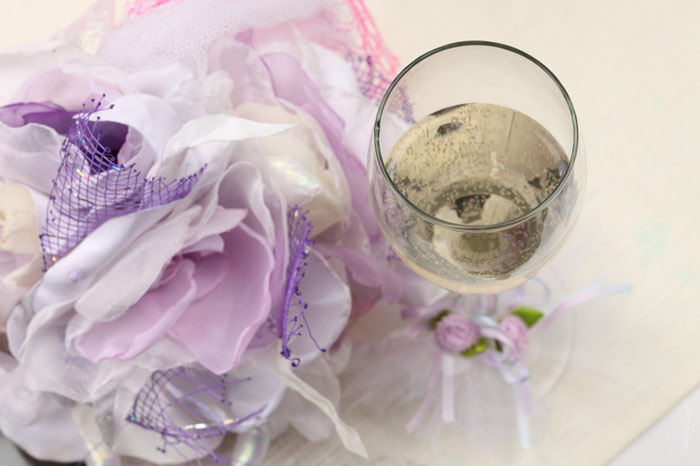 Plan Ahead
Great wedding photographers get booked months, even years, ahead of time. That means you need to plan ahead and start your search well before the wedding day. Most photographers will have their own website or can at least refer you to a social profile where professional-looking shots are showcased. If you're looking to save some money, consider booking a rookie photographer who may be more than excellent at taking shots but has not landed many clients to date. New business owners will gladly give you a break on price for the chance to get more references.
Plan a Meeting
Of course, you'll be busy planning other parts of the wedding day, but it's crucial to meet with potential photographers. Don't choose your photographer on their featured work alone. You want to know you have a good connection with the photographer and that they understand the importance of making a good impression. You'll want your pictures to look great, and a professional will look and act the part in person, a reflection of their associated work. Even if you feel good about one photographer, don't be shy about meeting with several before making your final decision.
Discuss Packages
Many photographers substantiate their price via packages, which describe how many hours they will be available on your wedding day, how many shots they will take, and whether they will produce files or hard copies of the pictures. Since we're living in the digital age, you don't have to worry too much about hard copies. Getting the files will make it possible to reproduce as many shots as you wish in the future. However, how many are taken and how many hours the photographer is available (Do you want them to take shots at the bachelorette party or practice dinner?) is negotiable.
Confirm the Professional
Large photo companies staff an array of professionals, so though you initially speak and meet with the owner, they may be serving as a representative, not present the day of the wedding or the one taking the actual shots. Confirm the professional when booking the company. It is easy to assume the person you meet will be the one at the wedding, but don't guess – ask.
Check References
Aside from seeing some of their previous work, ask the wedding photographer for a number of references. These days, it's easy to take images from the web and falsely pass them off. Alternatively, though you may like their work, online proof does not account for their level of professionalism. When you call references, you can inquire whether the photographer was prompt, produced quality work, acted appropriately, and exceeded expectations. Your wedding day only comes once in a lifetime, so you want a wedding photographer who feels as special about the day as you do.
Make a List
So the photographer will know what to expect and what equipment is necessary, discuss what kinds of shots you would like them to take. For example, does the groom want a bunch of candid shots with his groomsmen? Do you want to take on-site pictures with bridesmaids? Is a wide lens needed to take a shot of your entire family? Making a list helps bridge expectations with realities for you and your wedding photographer.
Alternative Plans
Of course, you should think positive and hope for beautiful weather on your wedding day, but upon some special days, a bit of rain must fall. Be sure the photographer has alternative plans in place in the case of in climate weather. This includes ideas for shots other than the ones you intend to take outside. You don't want to sacrifice the number of shots taken due to the weather. Also, you may want to book the photographer for a few extra hours in case the weather clears and you do have the opportunity to take outdoor shots.
It's now time to find the perfect photographer and plan your photos appropriately. Don't settle in your quest to find the best professional for you!
James Bennett is a Newcastle wedding photographer in Hunter Valley and Sydney to some of the region's most discerning brides and grooms. "My standards are high, my commitment is strong and for me, photography is a way of life. I do this week in and week out for couples around the world because I truly love it a lot. There are few moments in my days which are not spent looking at, talking about, researching or photographing weddings. I feed my passion hard, because I want to stay inspired. I know that if I'm at the top of my game, each and every wedding I photograph will be the best it could possibly be. I understand your wedding day is one of life's really big moments and whether you require a Newcastle wedding photographer or a wedding photographer in the Hunter Valley, Sydney or beyond, I would love to be there for you. I personally shoot every wedding I book capturing your day just the way it was just the way you want to remember it."