Everyone has had that moment. You know you need them, it's vital to have them, and you are too embarrassed to buy them. Condoms are vital not only for contraception, but for protection from most diseases, with genital herpes and human papilloma virus being distinct exceptions. No other method prevents the majority of diseases such as HIV, gonorrhea, syphilis, trichomonas, and chlamydia as well as preventing pregnancy. It doesn't matter if it is a male or female condom, putting on your rubbers prevent more than just getting your feet wet.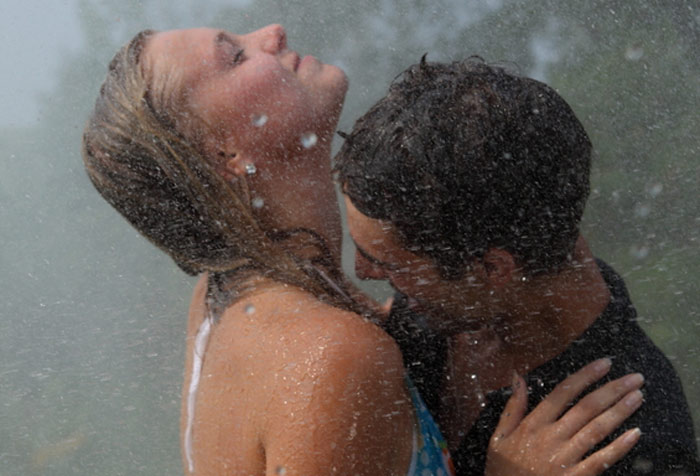 Here We Go Again!
There's nothing like a front page ghapla to get a subject front and center in the national consciousness. In this case, the current occupation of the chattering class is condoms! It seems that a condom ad featuring American actress Sunny Leone caused a politician to accidentally speak his true thoughts and the mouths are flapping everywhere from senior CPI leader Atul Kumar Anjan – who claims that such ads are dirty and horrific – to celebs like Shilpa Shetty, who called such chatterers silly. One thing is for sure, condoms are one of the most popular birth control methods worldwide. However, here are a few things that first time buyers should know.
Condoms do not cause erectile dysfunction. The Times of India pointed to a study where more than one third of participants had never been taught how to use a condom correctly, or blame the condom before generalized erection difficulties. The perception of condoms as causing such problems can influence whether or not they are used during the sexual act. The Times of India also provides a handy guide to using condoms.
All condoms do not protect against STI's. Natural membranes such as lambskin are porous enough for viruses and other microbes to be transferred between partners. Only condoms made of latex, silicone, polyurethane, polyisoprene, and nitrile should be used during intercourse in order to prevent both pregnancy and the transfer of diseases.
Thinner condoms are not more likely to break. In the 1940s, when condom use became widespread as a result of World War II the condoms were thicker and heavier than any we have today. The biggest danger today is counterfeit condoms from China that are not made to the specifications of their purported manufacturers, the Times of India reports. Buying condoms online from a trusted source such as BigChemist.com means that you will receive trusted names like Durex, Kama Sutra, and Velvet for Women. shopping online is easy and discreet, too.
Condoms do not come in only one size. The easiest way to size your condom is to measure your erection. There are lots of different sizes in both length and girth for men to choose, with sizes readily listed on the box. And ladies, if your man complains that he is so large no condom will fit him show him this. The Condom Depot, has a handy guide on how to correctly measure your penis for condom fit.
Condoms can actually big be good for your partner's health. Women whose partners regularly used condoms had a healthier vaginal biome with a better level of beneficial bacteria. The Hindustan Times also reports that there is a condom in the UK that can detect sexually transmitted infections such as chlamydia and syphilis. The condom changes color when it comes into contact with different strains of bacteria, and is not yet available on the market.
Using a condom is like taking a shower with your clothes on. Condoms can actually make some men last longer, and they come in lots of different textures, shapes, and sizes. It's no longer a latex versus a nitrile choice, but income passes silicone, polyurethane, and even polyisoprene. Many of these materials have better heat conductivity, are softer and stretchier than latex, and feel more natural than previous generations of condoms. They are also a great choice for people with sensitivities or allergies to latex. As always, you should read the label before mixing these with any type of over-the-counter lubricant.
On a serious note, you should never be embarrassed or ashamed to seek out accurate sex positive education. While images of sexuality and reporting of sexual crimes inundate Indian media, the context in which these images develop is left notably absent. Seeking out valid medical sources to explain sexuality and reproduction, as well as a healthy expression of sexuality is vital for both your health and the health and safety of your partner. If you do not feel that you can ask your parents, seek out a healthcare professional or family-planning counselor for accurate information. This kind of information is not just for girls and women who may someday become wives and mothers, but boys and men who may someday become husbands and fathers.