When we think about our A-list movie stars it seems they have always been there, showing an example and inciting envy, rocketing to their present glory the moment they set foot in Hollywood. Their managers and spokespersons, if anything, uphold this notion, and make out as if they were instantly discovered and everyone realized their worth from the very first moment. Of course, it's not the case, and all those who are famous now once had to line up for auditions and pray they may be noticed. Life is strife, as can be confirmed by the recent example of Ice Cube's son, O'Shea Jackson Jr., who was turned down for the role of his eminent father in Straight Outta Compton. He had to learn acting and put himself up for another audition before he was accepted.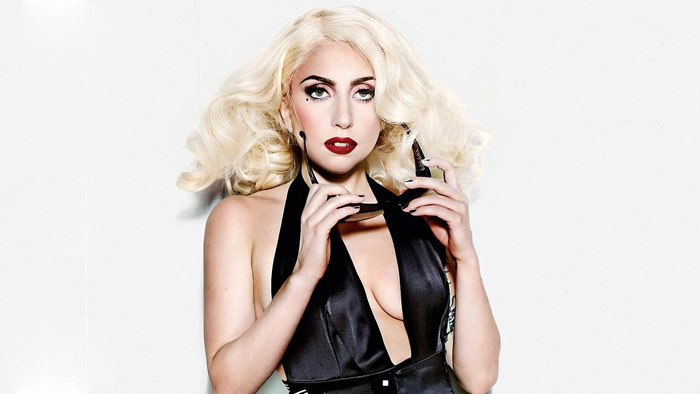 Also, you don't become an accomplished actor overnight. You may be talented as Apollo, still you've got to make a name for yourself. Those who believe it's a bed of roses and there are people who fly high once they take to the sky, should remember Twelve Years a Slave, saying out loud that you have to slave your way on top. People spend years learning the lay of the land, showing what they're capable of, and attracting the attention of a producer or a filmmaker before they can begin to think of landing a major role in a picture that is bound to become popular.
So, with many of the now-illustrious, brightest stars of Hollywood, career began with sweating it out as extras flickering in the background and serving as set-offs for actors no-one remembers now. What a long way to go for those eight household names! Check them out.
Megan Fox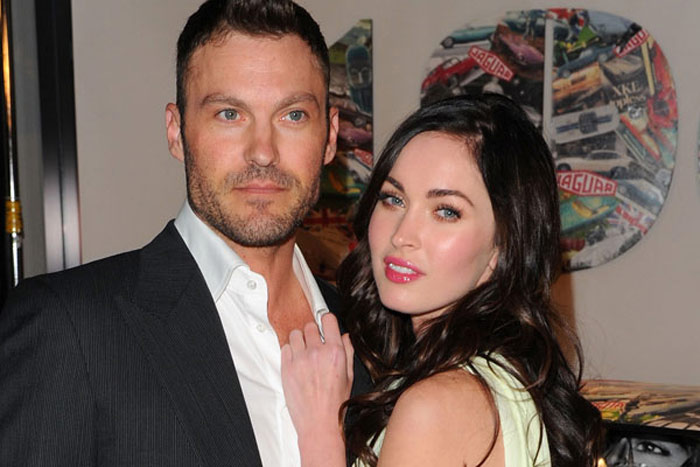 When Megan Fox all but seduced a car in Transformers by brushing against it, she proved to all of Hollywood that she is a major sex symbol to be reckoned with. Her talent for displaying her hot body and charming audiences with her winning glances brought droves of fans to her feet. Was it because she knew how to best present herself or because she was shown the way by her first movie appearance? It was in Michael Bay's Bad Boys 2, and she appeared there for a very short time, playing an extra dancer. Anyway, Michael Bay didn't forget her and invited her to perform in another movie that made the world sit up and notice. Yea, Megan Fox is not the one to be forgotten that easily!
Kesha
Another one to not take Hollywood by storm at her first appearance, Kesha, who started out with spelling herself Ke$ha, knocked about the place for quite a while before she came to learn what fame was. She (and her family) did a good job on the third season of The Simple Life as Paris and Nicole find Kesha's mom a husband while on a visit to Nasvhille, TN, where she was actually born. It was around the year 2005, and it took another three years for Kesha to make her way into Katy Perry's clip I Kissed a Girl. Next year, Kesha hits charts with her TiK ToK – and never looks back.
Lady Gaga
One of Lady Gaga's early appearances on television dates back to the year2005 when MTV ran the popular Boiling Points camera show. The idea of the show was to create a maddening situation and see how the expecting victim of circumstance would be able to keep cool. Yes, and one of those practical jokes butt ends was Lady Gaga, and she had to bear humiliating treatment at a restaurant. She has salad served and right on top of it she is called on the phone. While she is busy talking, her salad disappears mysteriously and is conspicuously absent on her return. When she has it out with a waitress, the salad is brought, but it's dirty and trashed. At that Lady Gaga flies off the handle and gives vent to her feelings. How's that for a first appearance on the screen?
Leonardo DiCaprio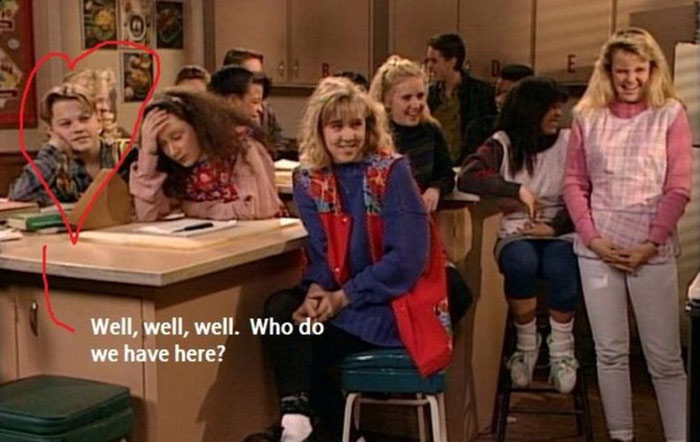 The guy who had the world in his pocket in The Titanic and went on to flash his winning smile in other Hollywood blockbusters was almost unbelievably quiet when he first got on the screen. It occurred on an episode of Roseanne, a sitcom by Roseanne Barr. DiCaprio plays there an anonymous classmate of Darlene's (Roseanne's daughter). He is very much in the background and looks totally unimportant – he doesn't look as if it riled him, but probably he was dreaming about the time when he comes out in front and become the cynosure of the world's eyes as the star of the movie. Well, there's no disputing he has made it.
Andy Cohen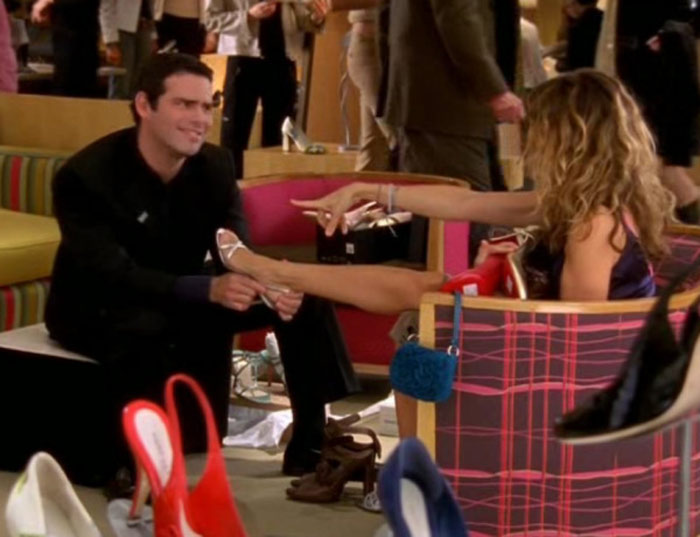 Bravo's outstanding TV personality, the host of Watch What Happens: Live and the producer of the Real Housewives franchise didn't become a star overnight either. Anderson Cooper's best fellow to discuss gay lifestyle with, he can be seen in the episode Let There Be Light of Sex and the City season six performing as a shoe salesman. Charlotte wanted to put herself up for assisting the blind, but she was told to gain some experience first, so she arranged with Carrie to blindfold her and take her around a department store. They lose each other in the crowd, and Charlotte finds Carrie with a darker haired Andy Cohen who is offering her a pair of shoes.
Arnold Schwarzenegger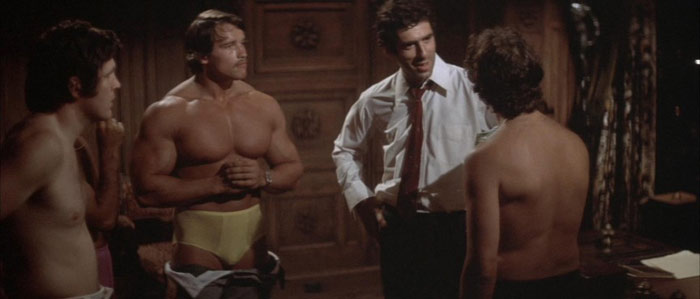 We all know that initially Schwarzenegger was neither an actor nor a politician. He was into bodybuilding and was famed for "Arnold," a kind of a shoulder lift where you rotate the weight while it goes up and down. (It is still in use.) No wonder then that it was his body that helped him conquer the cinema world, and on his first appearance in a flick his torso was very much on display. It happened in 1973 in the movie rendering of The Long Goodbye. The starring actor in it, Elliot Gould, later showed up on Friends as Monica and Ross's father, and Schwarzenegger created the well-known image of the Terminator. His another claim to fame became obtaining the position of governor in California.
Evangeline Lilly
The career of Evangeline Lilly covers the long way from the poorly taken Smallville to Lost, where she succeeded in making a dint. What hardly anyone remembers now is that Lilly played a small part in Freddy vs. Jason, you can see her in a hallway scene where she demonstrates her ability to look greasy. It was just one year before Lost, so Lilly made a quick progress. With her talent and her staggering looks, it couldn't have been otherwise, could it? So she went on to star in The Hurt Locker which won the best picture.
Charlize Theron
Can you believe that Charlize Theron has ever been not credited on a movie? Yes, that's how it started, when Hollywood's elusive beauty got enlisted for Children of the Corn III: Urban Harvest. She wasn't supposed to speak there. Alas, by the third sequel most of the interest must have dissipated, and the third movie may well be best remembered as part of Theron's past where she played one of the followers of the cult. Now she has a list of awards which is probably longer then her first film's script. So, young and aspiring, don't hesitate to follow suit!