The most glamorous world is probably the toughest one. Models totally depend on their appearance. Not only they are laboring under unrelenting pressure to look perfect – their perfection must be of the kind that is in at the moment. If it doesn't happen to be in, you're out of work.
Weight, as one of the key factors in a model's appearance, is regarded to be a particularly strict standard. For a model weight means shape, and most of them have to stay thin in order to retain graceful waistlines. Some models worked for fashion designers for years only to be dropped when they failed to fit into the new line of sample costumes. This rejection is not something unheard-of in modeling, and many models can't afford to forget that they have to be perfectly shaped all the time.
Consequently, the accusation of being fat is a common occurrence. Many women in modeling who look absolutely lovely to the public eye were actually put down for being fat. You wouldn't believe it when you hear it, nevertheless it's true – the fashion industry branded them as too corpulent. Here are some examples of beautiful women who were told just that at one time or other.
Filippa Hamilton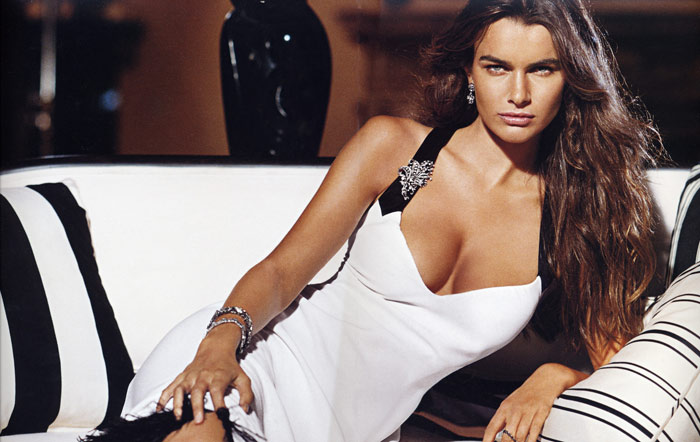 The spell of Filippa Hamilton's cooperation with the house of Ralph Lauren is an excellent example of the situation mentioned above. Hamilton (with quite a modeling ratio of 5 ft 10 height and 120 pounds weight) worked with Lauren for eight years. Then she was apprised that, since she didn't fit into the latest clothing samples, her spell with the company was over. Lauren issued comments saying that Hamilton had been dismissed for failure to meet the requirements of the contract, but negating the idea that the models' weight was the reason behind the dismissal. He further hailed Hamilton for her great contribution to the brand. Nevertheless it seems that her size 4 is no longer considered suitable for the company.
Coco Rocha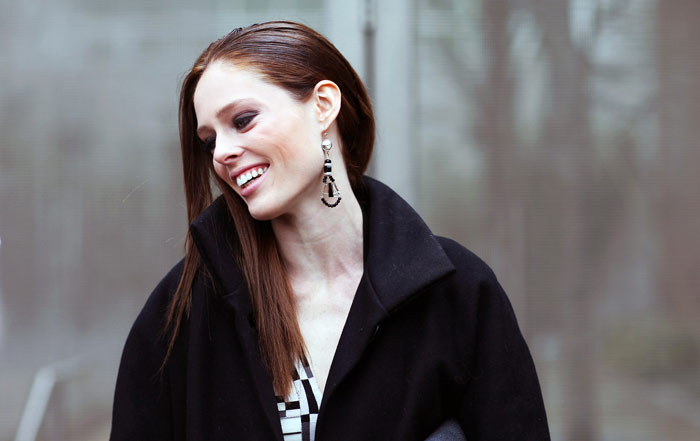 The famous Canadian model has been in the industry since the age of 15, and is now known for her collaborations with numerous esteemed designers including Christian Lacroix and Stella McCartney, as well as her noteworthy appearances on the Vogue covers. She is very open about the pressure of weight losing put on models by companies, and admits she had to turn down a number of catwalk jobs that required losing more weight. Roach is a size 6 and she keeps refusing to drop weight for the sole reason of fitting into samples. Although she was put down as fat, she says it's unhealthy to look like an emaciated skeleton.
Kendall Jenner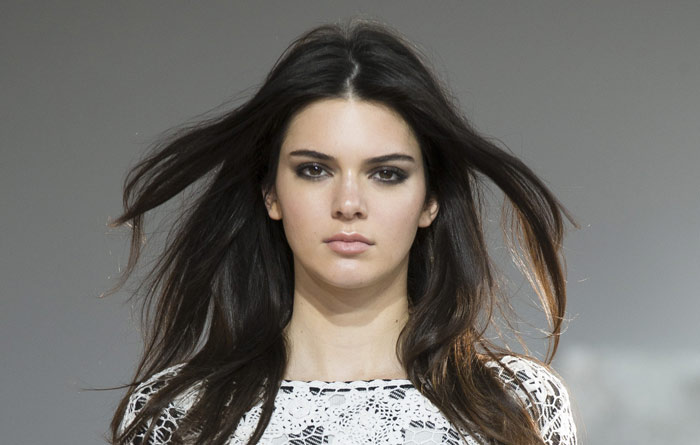 A Kardashian clan younger member, Kendall Jenner has already achieved some kudos in the world of modeling. It is said, though, that she was turned down by some agencies who branded her as "fat" – a fact made even more amusing because she used to get under fire for looking quite anorexic in comparison with her gorgeously endowed sisters. At some time in the past a photo of Jenner on the cover of the Famous magazine was discussed adversely because she had a cellulite look in it. Now that all those speculations have blown over, Kendall certainly looks as if she is on top of her form – she has gained shape without seemingly getting too thin and is working with outstanding luxury companies such as Chanel and Givenchy.
Tyra Banks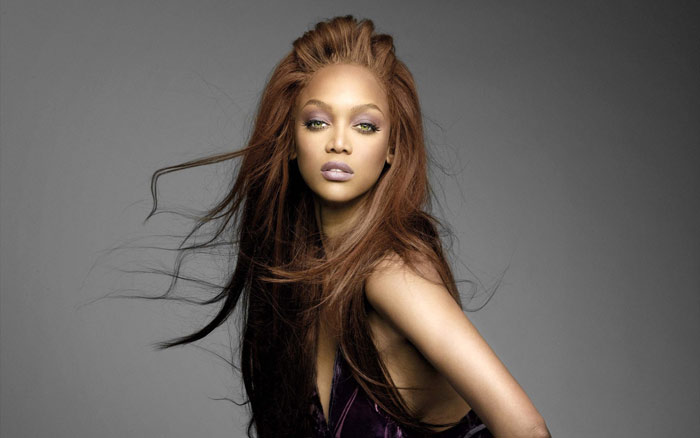 No longer modeling officially, Tyra Banks nevertheless remains an esteemed figure not only in the world of beauty. One of the original Victoria's Secret Angels has gone on to engage herself successfully in producing, hosting talk shows, acting in movies, singing, and business venturing. She is distinguished as the first African-American model appearing on the Sports Illustrated swimsuit issue cover and widely known for running her famous show America's Next Top Model with several spin-offs. According to Banks, when she turned 20 she began to develop a curvy figure and was consequently deemed "too fat." A list was even made by her agency of designers who thought her ineligible for having gained weight – so that if she wanted to work with them she would have to hone her body by unnatural eating and going without proper nutrition. She was having none of that and was supported by her mother who treated her to pizza in order to teach her to respect her bodily needs and forgo starving as a slavish attempt to go along with the trend. As we already know, Banks gained by the good advice.
Gemma Ward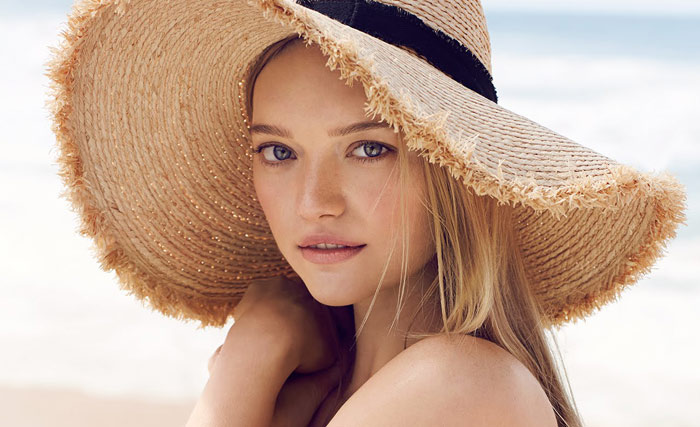 In business since the age 15, Australian modeling star Gemma Ward was prey to unrealistic requirements for a long time. As she sported a swimsuit during her Chanel commitment, she was criticized for gaining weight. Soon after that she went on a hiatus telling the media she wanted to sort out her internal issues. While away from the catwalk, she made an appearance in three films and was labeled a "breakout star." A few years later she was back on the job opening a show for Prada – quite an auspicious comeback, considering that she didn't look skinny. It certainly isn't Ward's way to stay emaciated to charm her fans.
Karolina Kurkova

Another woman with an enviable figure, Karolina Kurkova, one of Victoria's Secret Angels, is also among those denounced by runway managers as "too fat." The fact is, several years ago the model and actress developed a thyroid problem and consequently became heavier by about 30 pounds. The modeling industry moguls hurried to pan her disregarding the unfortunate situation she found herself in. The criticism left Kurkova riled and worried since she was unable to control her weight gain although she stuck with healthy eating habits and regular gym workouts. While nobody seemed to care much about her medical condition, fashion experts at Sao Paolo Fashion Week speculated freely about her having cellulite on the buttocks. So much for the idea that the life of a model is a bed of roses.
Ana Carolina Reston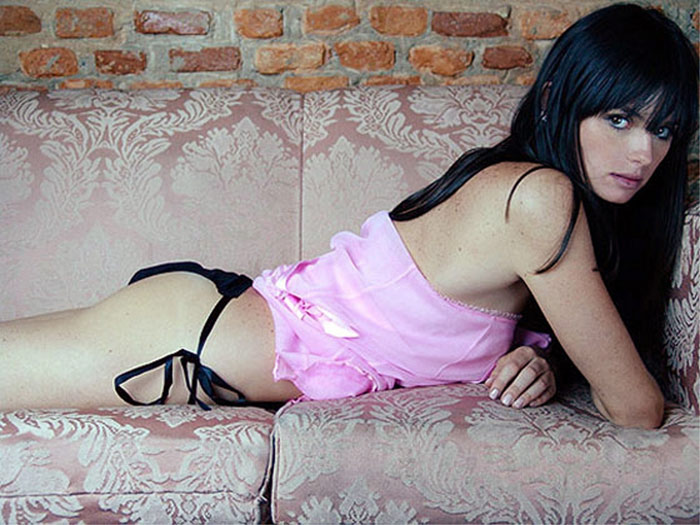 A Brazilian model, Ana Carolina Reston was very popular at the turn of the century, winning the title of Miss Jundiai and doing stints at ad campaigns for Armani and other esteemed designers. All went well until 2004 when, at a casting call in China, doing shots for 8st, Reston was repeatedly panned for being "too fat." In an attempt to meet the requirements of the trade, she developed anorexia nervosa and literally starved herself to death. Many of her modeling friends and fashion professionals knew about her eating problems, but nobody stepped in to restrain her from achieving the "severe thinness" condition. Reston's untimely death at 21 bespeaks the unhealthy beauty standards that are set by some fashion professionals.