She is one of the world's most sought after stars, both as a solo artist and as part of former pop super group Destiny's Child. He is a hip hop legend in his own right, as well as being the founder of Roc-A-Fella Records, which has brought us artists such as Kanye West. As if you were in any doubt at all, Billboard confirmed all suspicions back in January when they named Beyoncé and Jay-Z as the music industry's most influential players; they are truly 2014's power couple.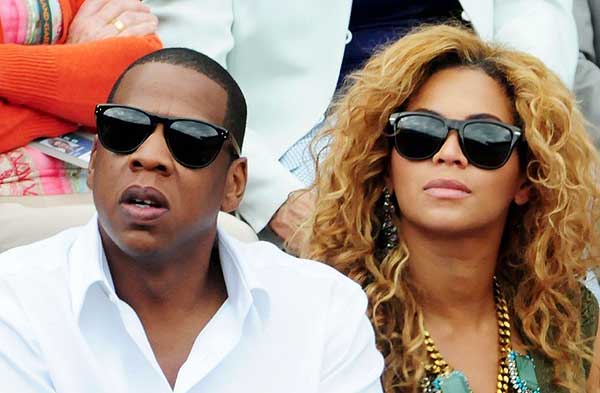 Brand Carter is everywhere you look. Their combined style is elegant and effortless, while their business acumen and media presence must only be admired; not many couples can boast the sheer number of achievements that Beyoncé and Jay-Z have accumulated. We're talking music releases, clothing lines, record labels, fragrances, countless Grammy and music awards, film and television appearances, and endorsements, to name but a few. The couple has also changed the way that fans access and appreciate music, both choosing to release albums in unconventional formats; Beyoncé via iTunes, and her husband's complimentary offering via Samsung App.
They are a true powerhouse of the music and showbiz world and, standing at twelve years, have one of the industry's most enduring partnerships and a beautiful daughter to boot; is there nothing the Carters can't do?
The Carters in 2014
Facing perhaps their biggest year yet, with a massive stadium tour on the cards (more on that later), we answer the question that's bound to be on your lips: just how does a power couple spend its time?
News broke earlier this year that Beyoncé had parted ways with yet another manager, wishing instead to gain further career independence with the help of her husband. Beyoncé is reportedly keen to manage as much of her career as possible, ensuring that her family comes first at all times. With past hits including "Independent Women" and "Single Ladies", Beyoncé has never left anyone in doubt of her womanly wiles and, with her husband on board as unofficial manager, is bound to see her career go from strength to strength.
Most recently, the couple turned heads at the Met Ball, walking the red carpet as only Beyoncé and Jay-Z could. Looking gorgeous, and styled to perfection. Mr. Carter even took the time to propose to his wife, bending down on one knee to retrieve the ring that she'd dropped. Of course, this adorable act of affection was soon being reported across the world's media, a reference to the couple's immense star power.
It would appear that Beyoncé and Jay-Z can't even turn down a wedding invitation without making the headlines. Earlier this year it was reported across the world that the Carters had politely declined an invitation to the wedding of Kim 'n' Kanye, citing the immense publicity surrounding the nuptials as a deciding factor. While they may be the biggest couple in the world right now, an appearance on Keeping up with the Kardashians was perhaps a step too far. Jay-Z has reportedly compensated his friend by organizing a lavish stag do for Kanye, and splashing out $100,000 on a rented yacht for the couple's honeymoon.
More recently, Beyoncé and Jay-Z hit the headlines again, this time as the subject of a lawsuit brought about by California State prisoner Richard Dupree. Accused alongside Kanye West, Chris Brown and Rhianna, the Carters are alleged to have used satellite technology to steal Dupree's music and lyrics, robbing him of hundreds of millions of dollars in the process. It's only right, then, that he should be suing for $2.4billion. Just another day in the life of a power couple!
The power couple takes to the stage
It was recently reported by Forbes.com that tickets for Beyoncé and Jay-Z's upcoming joint summer tour, On the Run, are 44 percent more expensive than those purchased for the stars' individual concerts, averaging a whopping $342.67 each; evidence of the couple's immense combined pulling power if ever it was needed.
Billed as one of the biggest tours of recent years, and this year's most high profile pairing, On the Run is the couple's first joint tour; reason enough for its immense popularity. Kicking off on June 25th in Miami at the Sun Life Stadium, the tour will visit 16 venues including the Great American Ball Park in Cincinnati, Citizens Bank Park in Philadelphia, the Mercedes-Benz Superdome in New Orleans, Soldier Field in Chicago, and the Rose Bowl in Los Angeles, before coming to an end at AT&T Park in San Francisco. This huge stadium tour is expected to sell out, offering fans a unique opportunity to see this power couple headlining together.
Further tour dates can be found on Beyoncé's website, but we suggest you get moving!