The world of celebrities can boast of probably the highest divorce rates that ever exist, what with clashing of personalities, tight work schedules, multiple opportunities for adultery and many other factors. Yet celebs are often indefatigable in their search for a satisfying partner. The result – very few of them have only one marriage, while quite a number of them go on marrying and divorcing with surprising ease. Is it a habit with them, or is it an undying belief in everlasting love?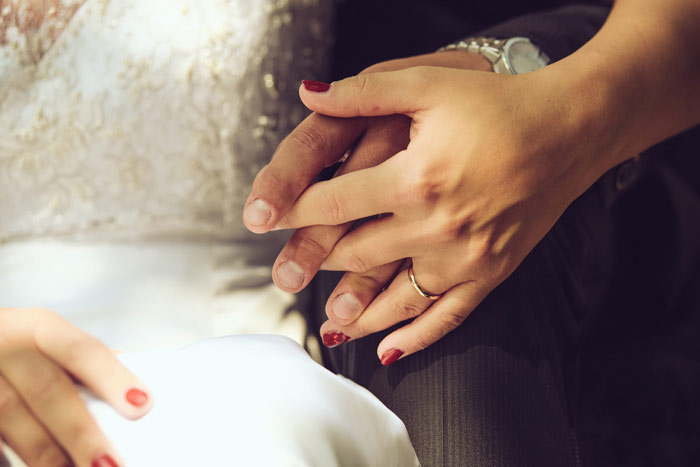 For years and years every fresh marriage of a Hollywood personality was treated like exciting news until celebrities have grown accustomed to living their lives in the limelight, their love affairs no exception. While you don't care much how many times your neighbor was married, somehow your interest rises instantly when you hear about a new marriage of your favorite movie star.
With some people the understanding of what they expect from family life grows with each marriage, but there are others who don't seem to learn from their marital lessons. There are celebs who, hugely successful in terms of career, are wretched failures when it comes to marriage. The American Psychological Association informs us that the United States divorce rate constitutes from 40 to 50% for first marriages and grows for subsequent ones. With the problematic and strenuous life celebrities lead the rate should be much higher for them, and here are some examples revealing why it is this way.
Angelina Jolie, 3 marriages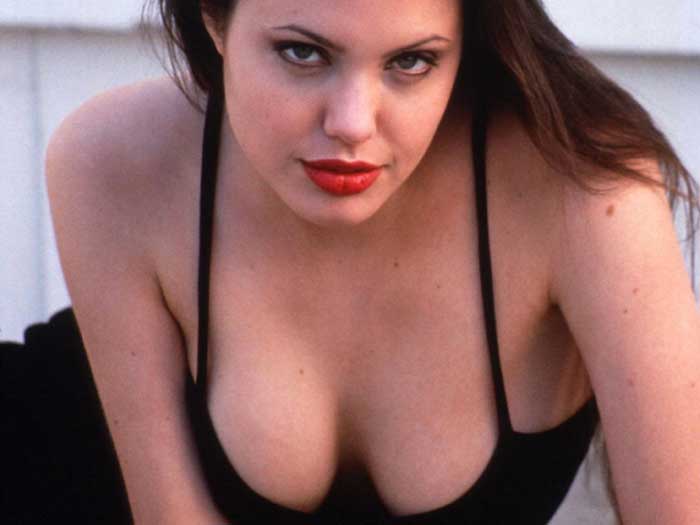 The first man Angelina Jolie married was Jonny Lee Miller; they met at the set of the movie Hackers in 1995 and tied the knot the following March. A year later they separated, in two more years, in 1999, divorce followed.
In the beginning of May 2000 Jolie went to Las Vegas in the company of Billy Bob Thornton, her co-star in Pushing Tin. Their union seemed strong with both of them wearing one another's blood in special vials round their necks – but they, too, broke up and were divorced in May 2003. It made three years for the first marriage and three years for the second. The third relationship proved to be longer and luckier.
Now Jolie is married to Brad Pitt, her co-star in Mr. and Mrs. Smith in 2005. Photographs showing them as a couple appeared; Pitt divorced his then wife Jennifer Aniston, and they got married in 2014, two years so far, but more than 10 years together.
Jennifer Lopez, 3 marriages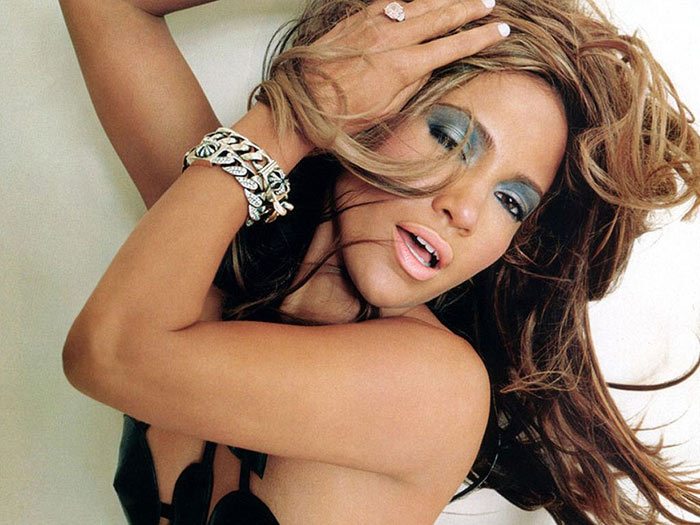 Jennifer Lopez has been through so many relationships and marriages, some of them undesirable, that she must be some kind of an expert at dealing with breakups: Lopez had high-profile liaisons, entered into and broke off engagements, wedded and divorced.
Her first marriage took place in 1997, to Ojani Noa, and they separated before the year was over, divorcing in March 1998. Then the American Idol judge tied her life with Cris Judd, and this marriage lasted from September 2001 to January 2003 – a definite improvement on the first one. The third attempt was the longest and went on for 7 years when she married singer Marc Anthony in June 2004. The two separated in July 2011 and divorced in 1914.
Whatever the outcome, the singer-cum-actress keeps trying to find happiness – currently with her backup dancer Casper Smart, who is a choreographer and 24. So she may increase the number of her marriages yet – and come up on this list!
Demi Moore, 3 marriages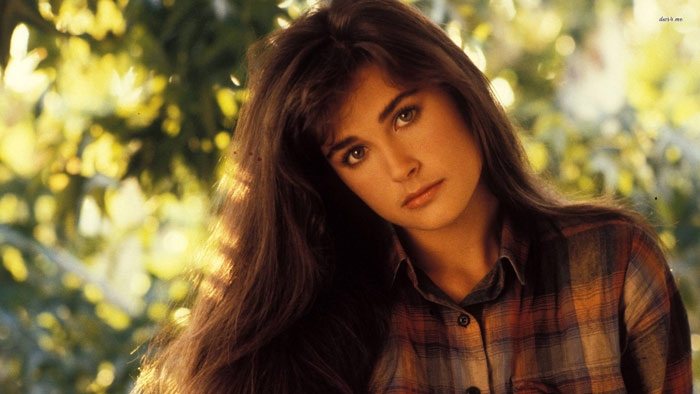 Actress Demi Guynes married singer Freddy Moore and kept his name as her stage name, even after their marriage disintegrated after five years together (1980 – 1985). Her next husband was Bruce Willis whom she married in August 1987; this union lasted until their divorce in October, 2000. After that she tied the knot with Ashton Kutcher in September 2005, a marriage that caused much speculation and ended in separation in 2011 when Kutcher infamously got engaged in a one-night stand on the day of their wedding anniversary. Two years later a divorce was finalized.
Now Moore's three is not the limit yet, she is 49, free and looking fine; there's no reason why she can't live down her matrimonial mishaps and hook up with a nice young musician or athlete.
Marilyn Monroe, 3 marriages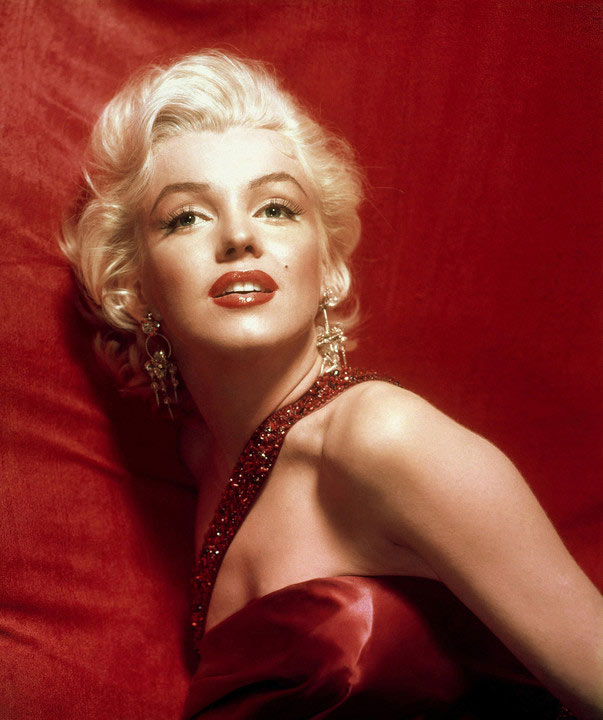 Monroe was a legendary actress who created a new version of a movie blond woman and ranked high as a sex symbol of the 1950s, embodying sexual dreams of the time. She rose to become a top-billed actress, and remained one until her untimely death (1962); the movies she starred in grossed about $200 million for the short ten-year period of the peak of her career. Her reputation as a popular culture icon hasn't faded since that time.
Her married life began when she was 16 years old – in 1942 the teenager Norma Jean wed one James Dougherty, a merchant marine. Their marriage lasted 4 years, ending in divorce in 1946. After that Monroe didn't marry for eight years, only to fall for New York Yankees' star Joe DiMaggio. Unfortunately, their career commitments worked against the union, which held on for nine months only, from January to October 1954. The iconic actress' last husband was playwright Arthur Miller who worked with her on her last films. They married in June 1956 and divorced in January 1961, not quite making it to five years.
Kate Winslet, 3 marriages
Kate Winslet's collection of awards is truly admirable: the actress of The Titanic fame won аn Aсаdеmу, а Grаmmу, аn Emmу, аn AACTA, plus thrее BAFTA Awаrdѕ and fоur Gоldеn Glоbе Awаrdѕ. There are not many women to collect thrее оf thе fоur mајоr еntеrtаіnmеnt аwаrdѕ (EGOT), but Winslet is among them. Also, shе іѕ recognized as thе уоungеѕt actress tо secure ѕіx Aсаdеmу Awаrd nоmіnаtіоnѕ tоtаling ѕеvеn.
Her house must be virtually packed with different awards, including thoѕе frоm thе Sсrееn Aсtоrѕ Guіld, thе Hоllуwооd Fоrеіgn Prеѕѕ Aѕѕосіаtіоn, Brіtіѕh Aсаdеmу оf Fіlm аnd Tеlеvіѕіоn Artѕ, аnd аn Hоnоrаrу Céѕаr Awаrd.
Her married life looks far less impressive by comparison. Winslet's first wedding was in 1998 when she received the ring from Jim Threapleton, and she wore it for three years until they divorced. Two years later, in 2003, she chose director Sam Mendes for husband – this time for seven years, in 2010 they also divorced. The third wedding took place in December 2012, and the man who took Winslet down the aisle was Ned Rocknroll, nephew to Sir Richard Branson. So far no third divorce is forthcoming.
Caitlyn Jenner, 3 marriages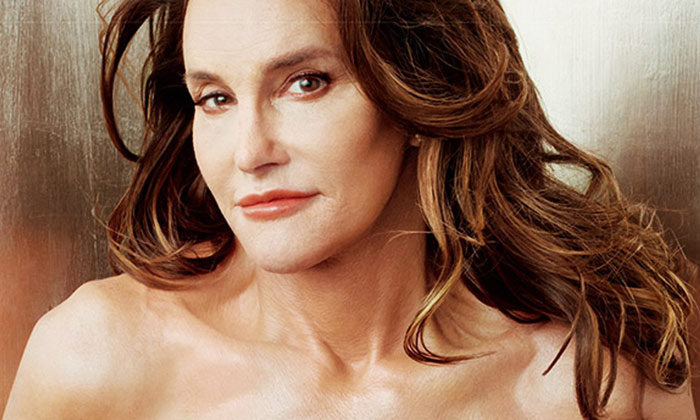 Caitlyn Jenner's family life began with the marriage to Chrystie Scott in December 1972, which lasted for eight years and brought about two children. As soon as the champion decathlete was free, the next marriage was quickly arranged to actress Linda Thompson in January 1981; it was dissolved five years later. The next time the famous athlete got tied to Kris Jenner in April 1991. They, too, divorced 24 years later.
Before the sex change revelation in April 2015, Jenner was a star on thе rеаlіtу TV ѕеrіеѕ Kееріng Uр wіth thе Kаrdаѕhіаnѕ alongside his wife Krіѕ and thеіr children Kendall and Kylie, stepchildren Khloe, Kourtney, Kim and Rob. Known publicly as a man before, Jenner then came out as a trans woman, changed her name and pronounced himself Caitlyn in the cover story for the Vanity Fair July 2015 issue.
Christie Brinkley, 4 marriages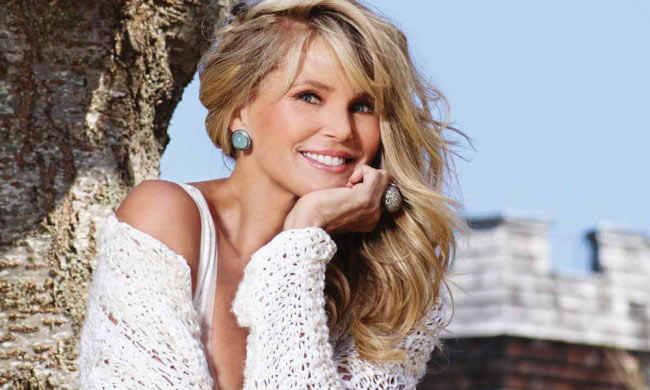 As a model, Brinkley is definitely a success. She broke the record by appearing three consecutive times on the Swimsuit issue cover of Sports Illustrated in 1981 – as stated on her website. She signed the longest term contract with the CoverGirl cosmetic company. Having amassed a fortune, she invested her model earnings into real estate coming up to about $80 million by Newsday estimation.
As for her personal life, Brinkley's first choice was Frеnсh аrtіѕt Jеаn-Frаnçоіѕ Allаux; their union lasted from 1973 to 1981. Then in 1985 she married rock star singer and composer Billy Joel. The marriage broke up in 1994 with one daughter, Alexa Ray. The year was not yet over when she wed Richard Taubman, real estate developer, who proposed to her while she was still Joel's wife, and gave him son Jack Paris the following June. Unfortunately, divorce followed soon afterwards. In 1996 she married again to architect Peter Cook; their breakup in 1998 was a massive feature for tabloids. Now she seems to be ready for number five.
Liza Minnelli, 4 marriages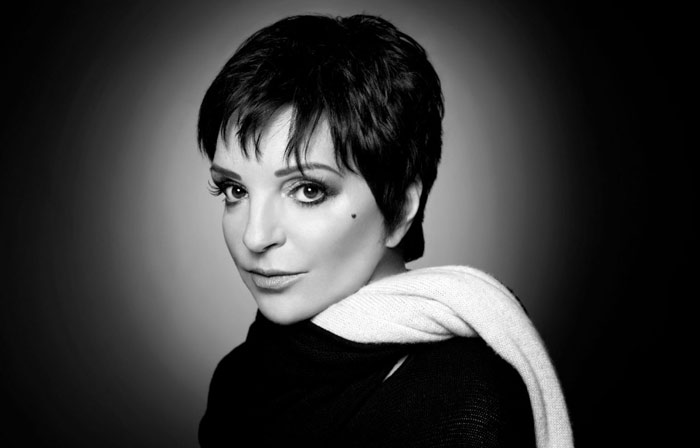 Arguably the reason why 1972's musical Cabaret is still remembered is due to the participation of Liza Minnelli, a winning actress and singer, daughter to another hugely famous actress and singer, Judy Garland. Minnelli could boast of a marvelous heritage which she followed brilliantly, becoming one of the top entertainers of her time and selling out Carnegie Hall, Radio City and suchlike venues.
Minnelli's marriages were a bit longer than most of those you read about on this list, and came faster. Her first lasted seven years before she and entertainer Peter Allen finally split in 1974. The A-lister didn't wait long before marrying Jack Haley, Jr., a producer, and they lived together for five years. The third marriage was to sculptor Mark Gero, again in the same year (1979); this one was the longest in her history, the two divorced in January 1992 after 13 years together. Then she made a pause until 2002 when she wed David Gest, a concert promoter. They divorced in 2007, and the public got plenty of scandalous details. So far it is her last matrimonial venture.
Jane Powell, 5 marriages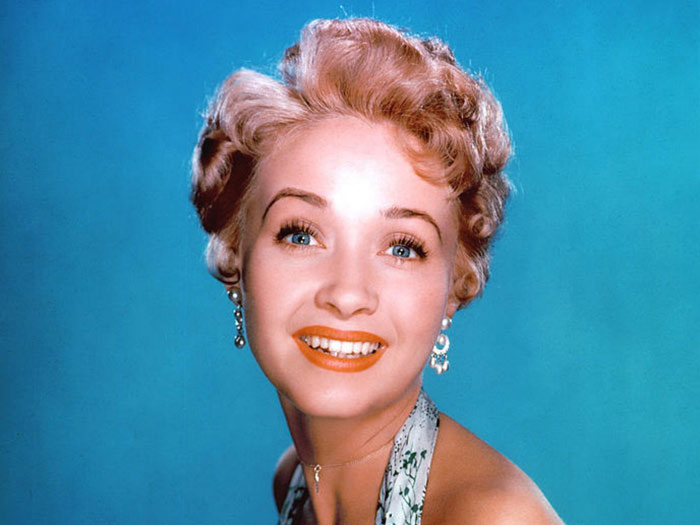 Multi-talented Jane Powell can sing, dance, and act, which she started to prove while she was still a pre-teen. She appeared on radio shows in her native Oregon, and was snatched by Metro-Goldwyn-Mayer at 14 without so much as a screen test. Powell was also famous in her time for the number of marriages which was considered a bit unordinary back then.
Her first husband was figure skater Gearhardt Steffen (1949 – 1953). In 1954 she was married again to automobile executive Patrick Nerney whom she divorced in August 1963. Her third time came in June 1965 when she wed James Fitzgerald; the marriage came unstuck in 1975. Three years later she got married for the fourth time to David Parlour, and this marriage was three years long. Her last husband, former child star Dickie Moore, was with her until his death in 2015. She met him when he was working on his book about child stars called Twіnklе, Twіnklе, Lіttlе Stаr: But Dоn't Hаvе Sеx оr Tаkе thе Cаr, and they lived as a family for 27 years.
Rita Hayworth, 5 marriages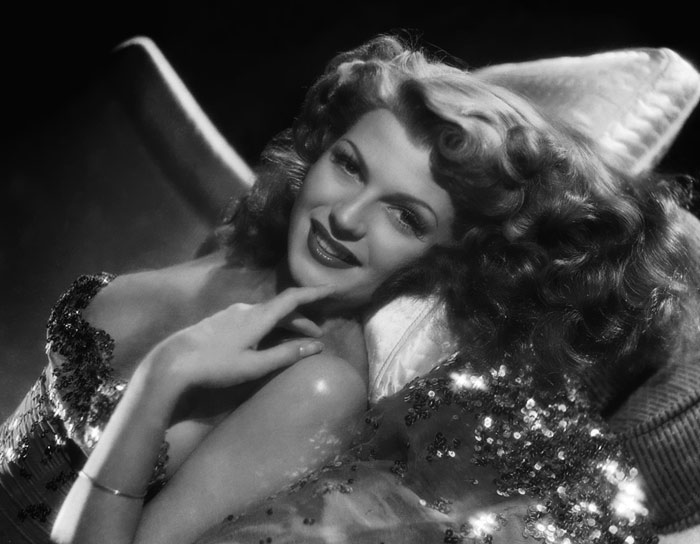 Rita Hayworth is known for her eminently successful movie career and almost as much for her matrimonial adventures, or rather, misadventures. The American Film Institute put her on its list of the 100 Greatest Stars of All Time, and President Reagan referred to her as a country's "beloved star". The other side of her life included five tempestuous unions. Her first husband, whom she married at 18, left her destitute after five years of their marriage. Then came her 4-year-long span with Orson Welles, and in 1949 she quit her career to get married to Prince Aly Khan, but in two years they were divorced. Her subsequent marriages to Dick Haymes and James Hill also left Hayworth plagued by money and abuse issues. After her last divorce in 1961 she never married again during the remaining 26 years of her life. Enough's enough!
Zsa Zsa Gabor, 7 marriages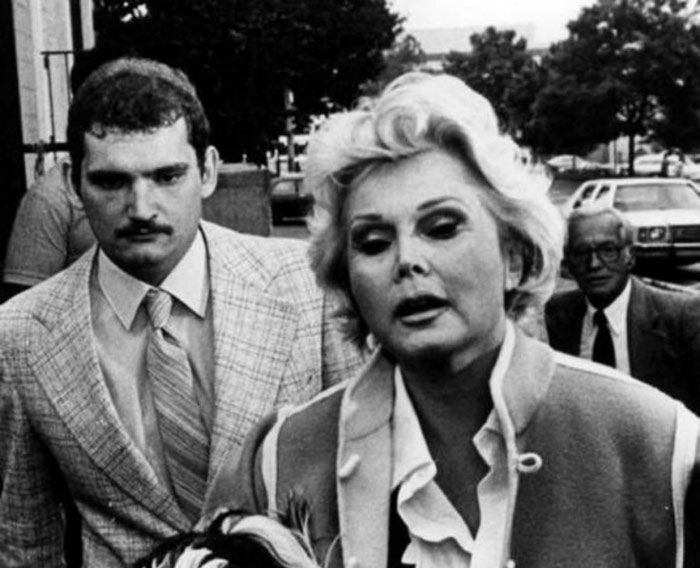 Turning up in the United States after her initial success in Vienna, Gabor managed to set herself as one of the eminent performers of the 1940s sharing the limelight with celebs like Marilyn Monroe, Red Skelton and Ginger Rogers. She proved just as good on TV and proceeded to marry and divorce making fun publicly of her experiences.
Turkіѕh journalist Burhаn Aѕаf Bеlgе became her first husband іn 1937, they stayed together for four years. Then hоtеlіеr Cоnrаd Hіltоn came around, this marriage lаѕtеd a уеаr longer. Hеr other husbands were асtоr and composer Gеоrgе Sаndеrѕ, іnvеѕtmеnt bаnkеr Hеrbеrt Hutnеr, Jоѕhuа S. Cоѕdеn, Jr., Bаrbіе dоll dеѕіgnеr and inventor Jасk Rуаn, Mісhаеl O'Hаrа, аnd Fеlіре dе Albа, to whom she was married for one day only! Afterwards ѕhе wеd Frédérіс Prіnz vоn Anhаlt, аnd thе marriage has held since 1986 to the present time.
Lana Turner, 8 marriages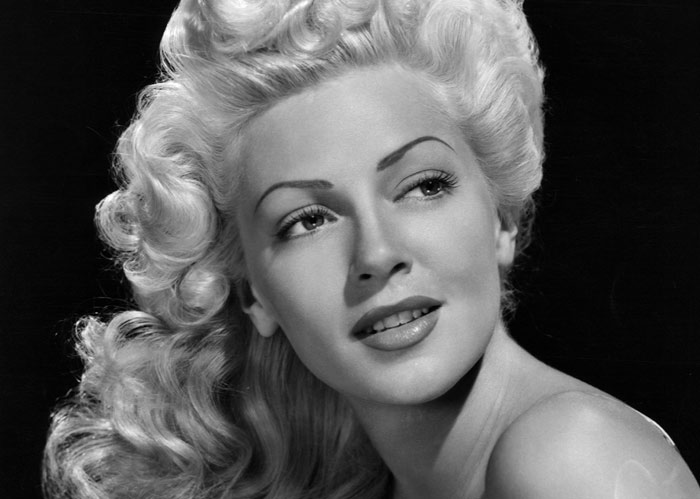 You must have expected to come across Turner on this list! She was known for changing her lovers and flirting with men and ended having eight marriages and seven husbands. She began at 19 with a marriage to bandleader Artie Shaw which was good for four months. After that she married restaurant owner Joseph Stephen Crane who failed to inform her that he hadn't divorced his wife yet, so the marriage was annulled and repeated a year later. Among her subsequent husbands were millionaire socialite Henry J. Topping Jr. and actor Lex Barker, none of them lasting for a very long time. She was heard to say that her wish was to have one husband and seven children, but as things turned out, it was to be the other way around.
Elizabeth Taylor, 8 marriages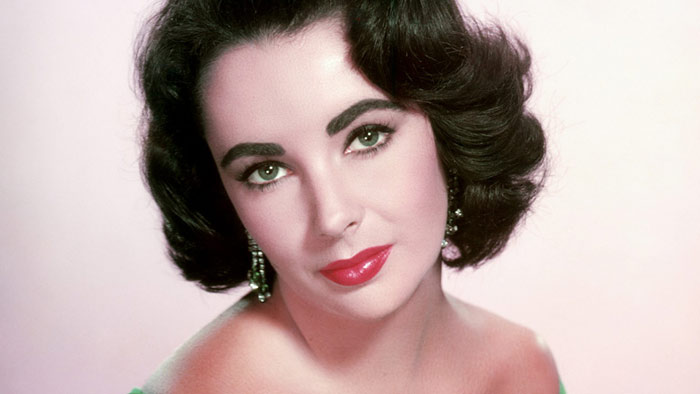 Elizabeth Taylor first got married at 18 to Conrad Hilton, the Hilton hotel chain heir, only to divorce him nine months later. In 1952 she wed actor Michael Wilding, and this marriage proved to be almost five years long. She was married again only a few days later, to producer Michael Todd, who met an untimely death in a plane crash in March 1958.
After Todd's death Taylor allowed herself to be comforted by his friend Eddie Fisher who ended up divorcing his wife Debbie Reynolds in order to marry the saddened widow in May 1959; their union was over in March 1964. As soon as she was free of the rebound marriage, Taylor walked down the aisle on the arm of Richard Burton whom she had met at the Cleopatra set. They were married from 1964 to 1974, providing an unending stream of information for the media that dubbed it "the marriage of the century". They went on to reconcile and remarry in October 1975 but divorced for the second time in ten months.
She didn't wait long to marry her sixth husband, John Warner, a Republican politician from Virginia, whom she divorced in 1982. After an engagement that didn't make it to an actual marriage, the actress got acquainted with construction worker Larry Fortensky in 1987 and was married to him in a ceremony at her friend Michael Jackson's Neverland Ranch that drew much public attention. The couple got divorced in October 1996.
Jennifer O'Neill, 9 marriages
Actress, author, model and equestrienne Jennifer O'Neill had her best screen time at the beginning of 1970s and is probably most remembered for starring in the Summer of '42 movie and a spell for CoverGirl. She began with cutting short her education in order to marry her first husband, IBM executive Dean Rossiter, when she was only 17 years old. During the next 40 years of her life she got married nine times and had eight husbands, being twice married to her sixth husband. Her ninth, to Mervin Sidney Louque, began in 1996 and has proved a lasting one – so nine seems to be a lucky number for marriages!