The fashion trends of the 1990-s are back, and the main fashionable accessory is choker. This is a small neck jewelry that can enhance the beauty of the female neck and make the woman's image exceptional. What is such an unusual accessory worn with and how? We have tested a number of interesting decisions.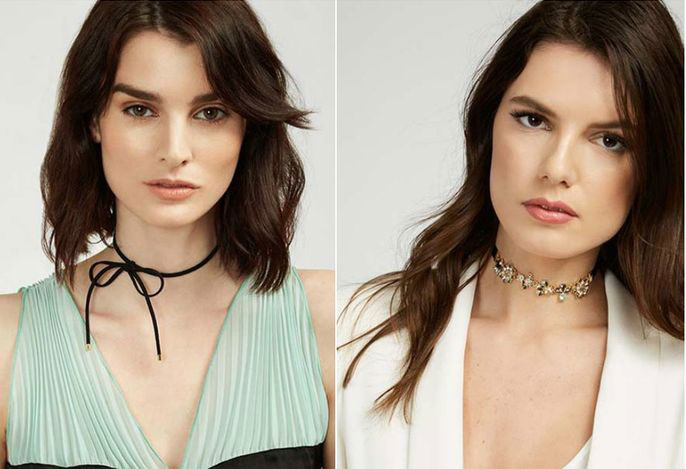 Leather and metal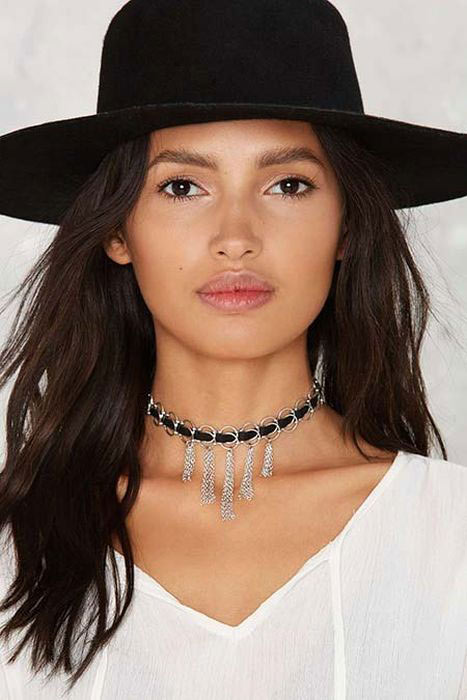 A thin black choker with metal chains and rings will complement the current image in the country or boho style. It will look good with loose hair and a stylish dark hat.
Double minimalism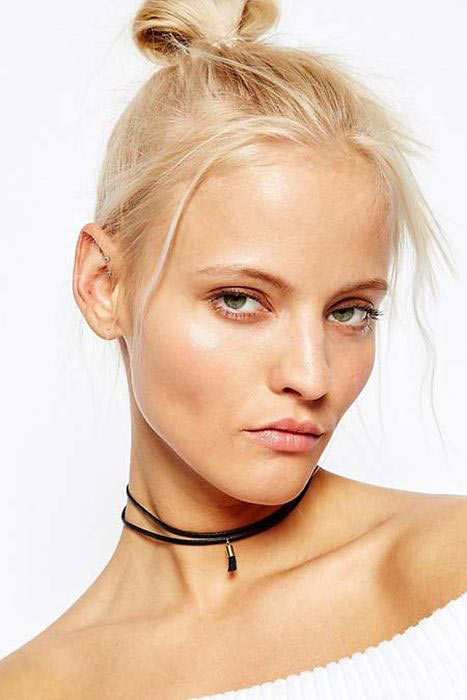 A thin waxed double cord with a small brush will look very smart. An uncluttered and minimalist decoration will perfectly emphasize the beauty and finesse of the young neck and will look particularly impressive on the pale skin.
Flirtatious bow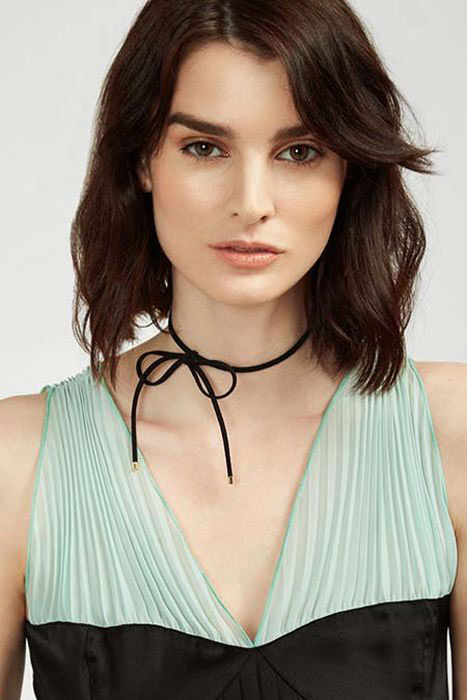 A plain suede lace can become a choker, if it is coquettishly tied around your neck and accompanied by a romantic bow. This decoration will emphasize the owner's personality and style and will be suitable for light cocktail dresses.
Public events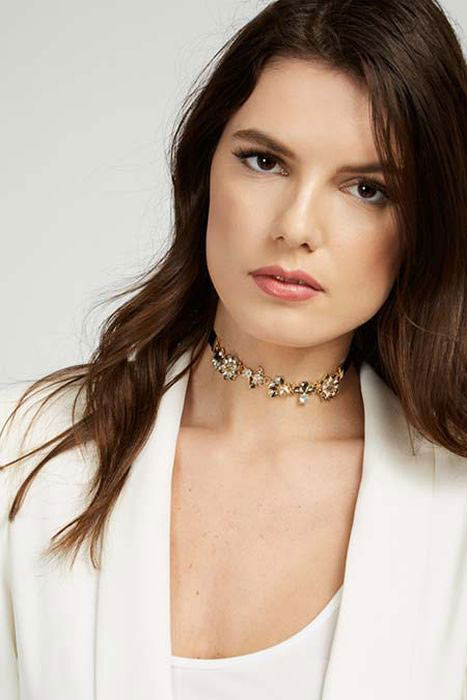 Chokers should not necessarily be simple in design and decor. There are also special models, which can be worn under a business suit or an evening gown. This decoration contains crystals, gems, metals, so you will not feel ashamed wearing it.
A stylish chain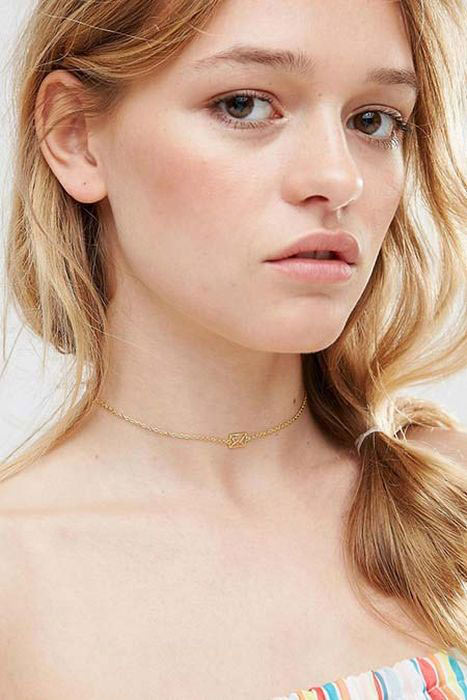 A thin gold chain around the neck is a top style decoration. This focus will be appropriate in any situation and is especially suitable for young girls who prefer a quiet natural makeup.
Classics of the genre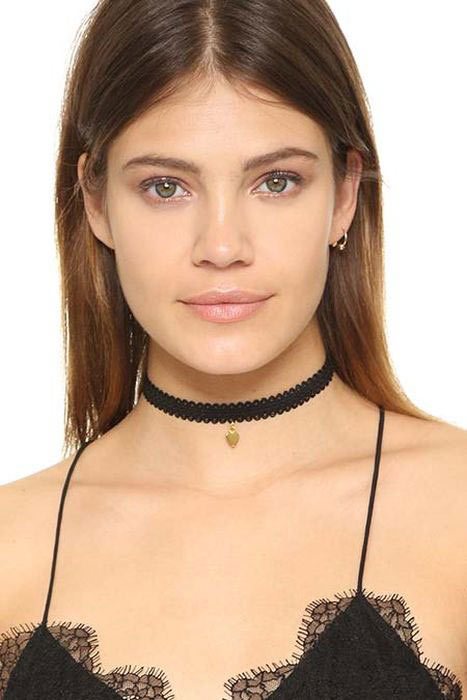 Lace chokers are a classic variant that came into fashion in its original form. Such decorations are often complemented by a metal pendant in the form of a heart or a bird. One can wear these chokers as part of a romantic or gothic image.