It seems some people just can't live quietly, and the world has been engaged in all sorts of feuds and vendettas since time out of mind. It includes both ordinary people and great ones, whose quarrels turned to wars or international conflicts raging through countries and continents. We can't get away from the fact that rivalry erupts the routine of living regularly.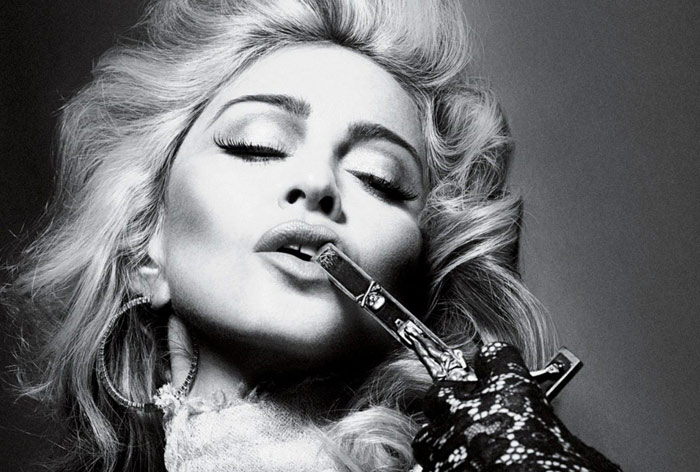 While so many things change with the times, nothing affects quarreling; you can almost guarantee that the next time you read the news you will find items about famous people arguing hotly, more often than not over something silly. Maybe you even like to read about a heated clash. It's somewhat stimulating to witness how people known to everyone get engaged in bickering, sometimes from afar. Anyway, most of us love to hear how it is going on and what it will end up with. It's a part of the universal habit to follow the lives of Hollywood celebs, and, it can safely be assumed, one of the most exciting parts!
To think that among the glamour and resplendency of celebs' lives there lurk grievances, jealousy and anger, and when they surface, sparks begin to fly. Scandals draw instant attention, news begin to sell better, everybody is titillated that such marvelous actors and actresses are capable of strange and wild behaviors, and it appears to be far more interesting than their talents and renderings of their parts. Accordingly, probably these 13 stories will make you more interested in their participants.
Gwyneth Paltrow against Martha Stewart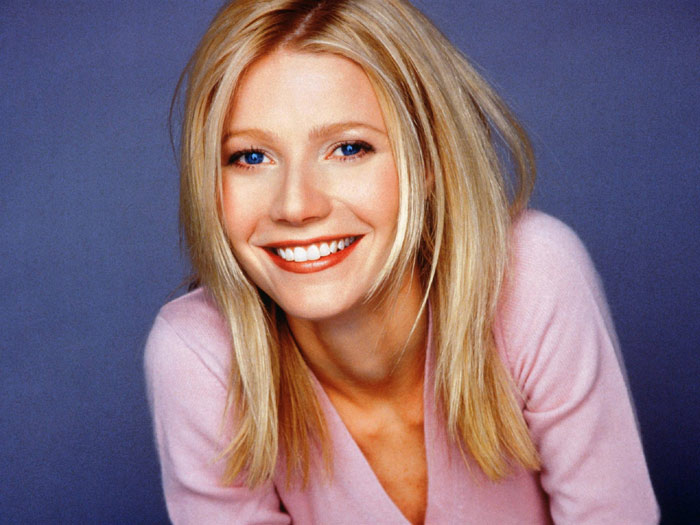 Clashes come in different shapes and sizes, there are some that's downright funny. To this kind belongs the squabble between Gwyneth Paltrow and Martha Stewart, who fenced with words over their professional interests. In a 2013 interview one of the questions to Stewart was about Paltrow getting busy in the sphere of lifestyle where Stewart felt himself to hold some authority. The founder of the Martha Stewart Living Omnimedia replied that it is quite fitting for the "charming, pretty person" Paltrow is, instantly reminding everyone that it was she who "started this whole category." After that Stewart lost no opportunities to jab at her "rival," making fun of "conscious uncoupling," a term coined by the actress. Paltrow struck back where she decided Stewart would be most vulnerable, at the businesswoman's imprisonment. She posted on her blog a recipe of a dessert decorated with black stripes which she called "Jailbird Cake," so there would be no mistake in guessing the dedication!
Rita Ora against Kim Kardashian
In 2012 Rita Ora had a love affair with Rob Kardashian which for some reason or other proved to be abortive (probably because she found Calvin Harris and Richard Hilfiger more engaging people). Rob took it hard and cluttered his Twitter profile with messages saying how promiscuous his ex-girlfriend was. He claimed that Ora had been cheating on him multiple times and was allegedly going to lead the same kind of life after their breakup. His sisters reacted differently. Khloe wrote him admonishing to be nice, but Kim decided that Ora was to blame for dashing her brother into misery, and when in 2013 at the MTV music video awards she was placed next to Ora, she refused to take her place. Asked about this, Ora answered she had never looked at it as a serious boyfriend-girlfriend relationship, and she didn't feel she had been in it at all. So somebody had made a big mistake!
Donald Trump against everybody else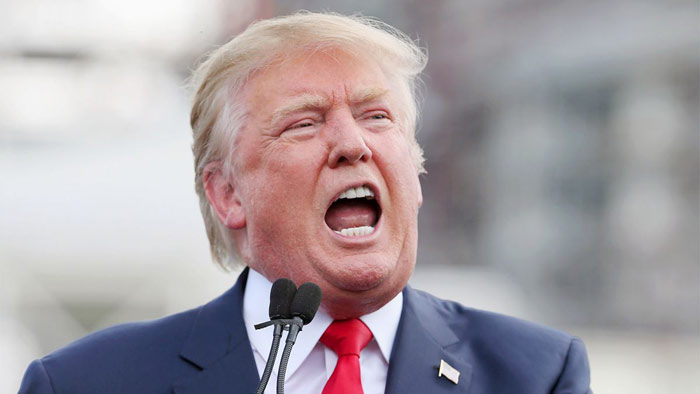 With Donald Trump it seems to be an obsessive idea to go for everybody's jugular. He may be enjoying saying the wrong things about the wrong people, and he piles up his targets, the list already including Barack Obama, Rihanna and David Letterman. But arguably his bitterest beef was with Rosie O'Donnell, actress and chat host, whom he insulted more than once in public. It was triggered off in 2006 when O'Donnell referred to Trump as a "snake-oil salesman." Later in a Fox News interview the host asked Trump for the reasons why he speaks of women using terms like "dogs" and "fat pigs" – and Trump's reply was that it applied to Rosie O'Donnell only, an answer that caused gasps and laughter among the listeners. The bickering went on, covered by newspapers worldwide, the latest terms used by Trump being a "train wreck" and a "loser." When is it going to stop?
Miley Cyrus against Nicki Minaj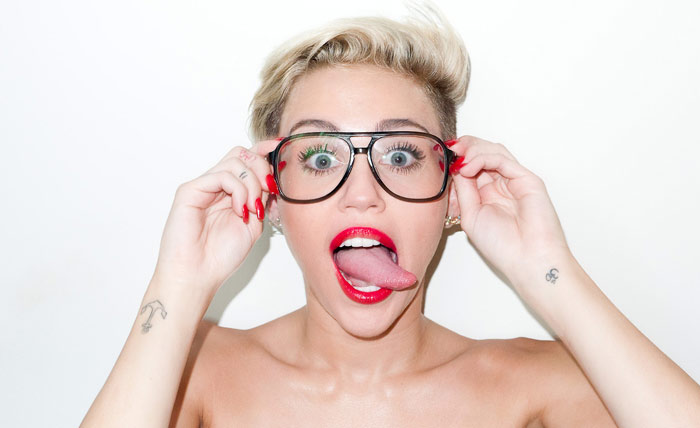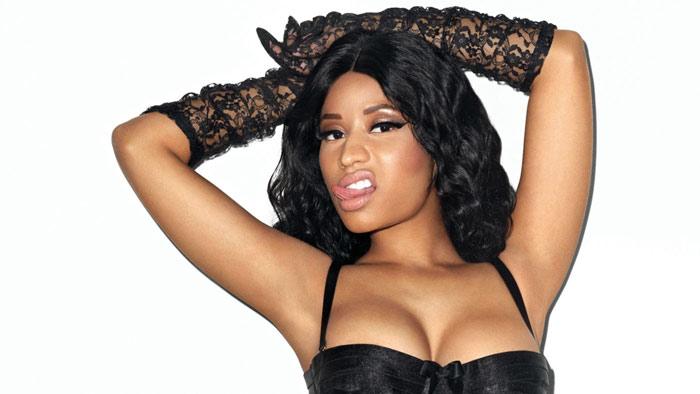 All sorts of things can happen at the Music Video Awards, not all of them seemly and decorous – and last year's ceremony was no exception. It was the first time Miley Cyrus was hosting the procedures, and she proceeded in her usual plucky manner. When Nicky Minaj appeared on the stage for her award for Anaconda, the song that won the Best Hip-Hop Video award, she went on to pronounce her opinion on the host to the audience. She referred to a recent interview of Cyrus' which she didn't like because of the part where Cyrus had things to say about her, calling the host a "bitch." From the other side of the stage Cyrus called back implying that all artists give interviews and there is some shit-manipulating going on, which is nothing new. Being asked later why Minaj had made barbed remarks about Cyrus, the singer recalled her past beef with Taylor Swift and spoke about the racist trends in the music industry, inviting everyone to become aware of what they feel is unfair, what they are affected with, and what they are troubled over.
Kanye West against everybody else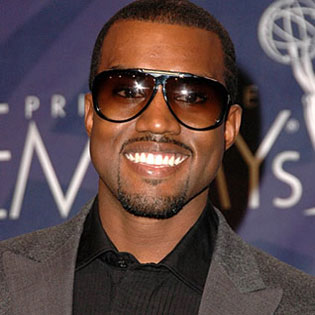 For Kanye West beefs must be an everyday occurrence – or probably even an entertainment, judging by how many of them he had. His large list of opponents includes Justin Timberlake, Wiz Khalifa, and many others. The longest and most discussed beef must be the one he has with Taylor Swift, providing food for tabloids for years. It started in 2009 when West broke into the smooth running of the MTV Video Music Awards to declare that the Best Female Video award must go not to Swift (then 19), but to Beyonce who released "one of the best videos of all time." Later he agreed that he shouldn't have been so rash and apologized, but sadly, that failed to bring the feud to an end. There were some abusive lyrics surfacing in songs for some time, but the bomb dropped with the song Famous where West was very rude towards Swift. The singer claimed Swift had read the lyrics and gave her approval. On top of that statement came Swift's denial of the claim, and that could have ended the latest outburst, if Kim Kardashian hadn't come up with a recorded message proving that Taylor had been acquainted with the controversial lyrics after all. Isn't it a shame?
Rachel McAdams against Ryan Gosling
It came as a shock to most admirers of the sweepingly romantic movie The Notebook where the winning co-stars Rachel McAdams and Ryan Gosling captured hearts by the thousand, when real facts leaked out. It turned out that the stars really hated one another all the time they were on the set. Nick Cassavetes, the director, spilled all the beans about the strenuous relationship behind the screen: the two leads who created such emotional chemistry in front of the camera really couldn't bear the sight of one another. The feelings were so heated that Gosling is reported to have taken steps to have McAdams removed from the film and somebody else taken on instead. The actor insisted that he "got nothing from her." When McAdams came to hear about it, she felt embittered and the atmosphere thickened perceptibly. The situation mounted to a big showdown on the set, after which the duo made up and sealed it with a kiss, in the most literal sense. For the next two years they dated, but finally went their separate ways in 2008.
Lindsay Lohan against Amanda Bynes
Most of us look up Lindsay Lohan and Amanda Bynes in tabloids to see what other crazy things those two have been up to. In-between their wild actings-out they get involved in spats with other celebrities, so it was just a matter of time before they went for one another's throats and raised cain. So it happened after Amanda Bynes was held up on the suspicion of driving in an inebriated state. Since Bynes has a hit-and-run history, it was freely reported in newspapers under glaring headlines. Something in the stories made Lohan assume that the other woman was let off too cheaply, and she became enraged at the thought that other people are subjected to a much milder treatment compared to herself! So she twittered her concern at the injustice of her having been put in a jail whereas "a Nickelodeon star has had NO punishment(s) so far," referring, without doubt, to the news of Bynes' arrest. Then Lohan went and got in the same hot water, thus making Bynes amused, commenting that bad karma had gotten her for raving on Twitter. Who knows, maybe that was it.
Perez Hilton against everybody else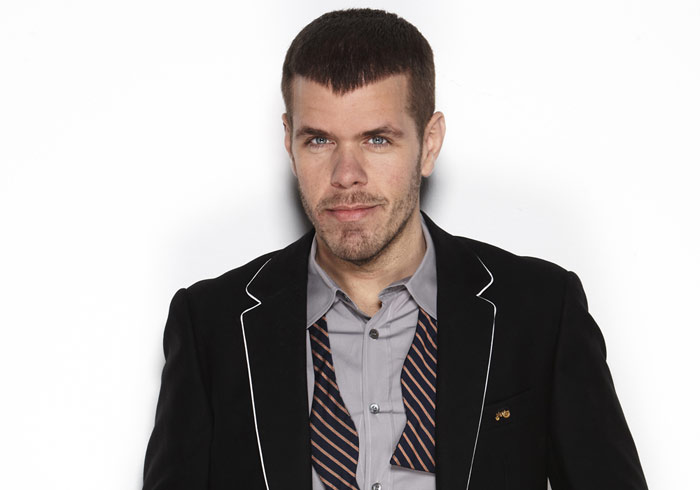 There must be few people among celebs who haven't clashed with Perez Hilton yet, one of the meanest people in and around show business. He drew so much resentment to himself that he is often referred to as "offensive." Hilton doesn't think twice about picking up a fight with any celebrity, even those he purports to like, for instance, Lady Gaga, Jennifer Aniston or Jennifer Lawrence. But with Will.i.am the blogger went overboard, creating fetching headlines for tabloids. Perez made out that Molina, the Black Eyed Peas' operation manager, assaulted him and insisted on bringing charges against the man. In the course of the investigation it turned out that Perez, who doesn't conceal his homosexuality, was abusively homophobic towards Will.i.am. A ruckus ensued. Perez had to drop his charges and vamoose. The man just goes around in search of a reason to get a beef going, as could have been seen on the UK version of Celebrity Big Brother where his behavior caused a string of complains.
Kristin Cavallari against Lauren Conrad
This feud stems from Laguna Beach, a reality television drama which was promoted as "real" starring "real life characters." The three-season show featured Lauren Conrad and Kristin Cavallari, women who were known to be on daggers drawn with one another. They got entangled with a love triangle with Stephen Colletti, who was Cavallari's boyfriend. As became known later, the producers of the show had encouraged Colletti to flirt with Conrad, thus inviting her rival to display anger and passion. Discussing the situation some time afterwards, Cavallari said that it had worked perfectly in terms of creating a number of lurid conflicts, but it left her devastated. "I felt threatened," she admitted. Realizing that the producers were attempting to press a wedge between her and her boyfriend, she grew afraid that her relationship may crumble down. Ever since then the two stars steer clear of one another, their tempers over the past rivalry still running high.
Madonna against Sir Elton John
Neither Sir Elton John nor Madonna is so agreeable a person that spats with their colleagues and other celebrities are excluded. It was practically doomed that the two will have a clash sooner or later. Their particular bickering is going on for years, both of the stars quick to take the blow and deliver it. The feud is believed to have sprung up at the "Q" Music Awards in 2004 when John was fairly abusive about Madonna's live concerts, insisting that she lip-syncs instead of singing live. That was harsh, and Madonna's spokeswoman got busy stating that Madonna always sings live and there had been no lip-syncking at her Re-Invention tour. Also, it was emphasized, Madonna doesn't "spend her time trashing other artists." The next ten years saw quite a lot of insults exchanged until John gave out recently that he had put an end to the beef saying to Madonna in the way of apology that he shouldn't have allowed what he said to be heard by somebody else. Some apology, that!
David Letterman against Oprah Winfrey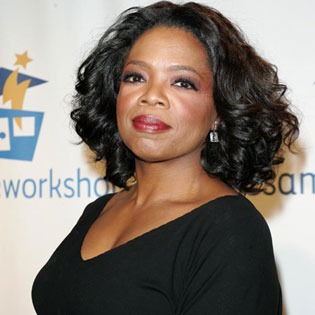 Most people will probably agree that chat show is the empire practically ruled by these two, David Letterman and Oprah Winfrey, and, as the reigning duo, they have been the target of stories and speculations about their quarrels. While these days their relations seem to be amicable and serene, it wasn't always like this. There was a time when they traded barbed jokes, with bad tempers peaking at some point. At a time in the 1980s, after being a guest at Letterman's show, Winfrey admitted to having felt uncomfortable. On hearing that, Letterman was amused and started to crack jokes about Winfrey disliking him – something that many people believed was true. It led to Winfrey cutting all communication with Letterman, a state of truce that lasted for more than 15 years. Eventually, the truce ended in a total reconciliation, and Winfrey once again showed up on the other man's show where she declared that there had never been a feud.
Taylor Swift against everybody else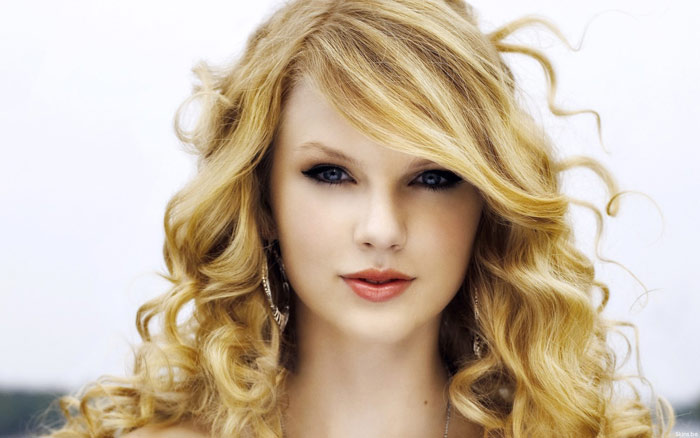 The pop diva is seemingly competing with Kanye West for the World Quarrels Championship. Who will pick at more celebrities? Swift has already had spats with Nicki Minaj, Katy Perry, Miley Cyrus, and that is not a complete list. The latest one was with her ex Calvin Harris, making people talk about her temper again. Swift and Harris stayed together for a year and half, but when they finally broke up, the singer took two weeks to get over the loss, upon which time she started dating Tom Hiddleston. For a time Calvin Harris tried to drown the topic in silence, but when speculations arose that the lyrics to his smash hit This Is What You Came for featuring Rihanna were actually written by Swift, he decided to have his say on the matter. In an interview he admitted that his ex-girlfriend did help him with the hit, but he didn't like the way she and her team are trying to throw mud at him. Then he took to Twitter and posted some messages in which he called the situation "hurtful." He wrote that he saw no reason for Swift to paint him black and expose as the villain of the piece, and now that she had a new relationship she had better things to do than to chew at her ex. "I won't allow it," he concluded.