It seems but natural to picture two celebrities living together and sharing limelight moments, but now we come to consider it and peep behind the outward glamor, it's equally easy to picture them fighting and pouring vituperations over one another. Or, at best (?), falling out before long, like Kim Kardashian and Kris Humphries. Also, Ashton Kutcher and Demi Moore's disrupted relationship comes to mind.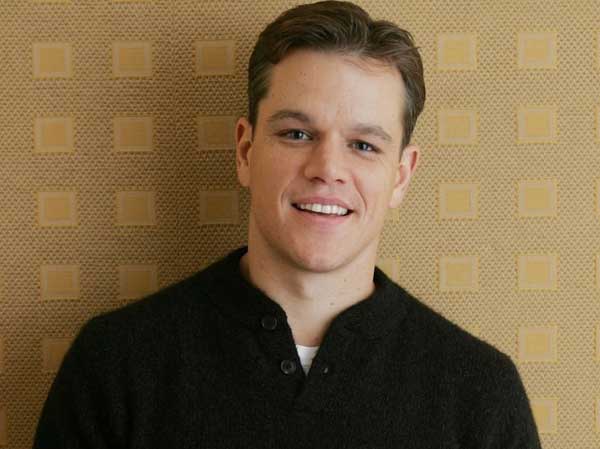 On the other hand, when celebs hit it off with common folk, the odds seem better. There are some fabulous examples like Jeff Bridges and Susan Geston, who are past their 30th year together; Meryl Streep and Don Gummer also shine as a couple.
Is such a liaison a better guarantee of nuptial happiness? Let's regard some more instances and decide whether it's so.
Matt Damon + bartender
The Good Will Hunting star was busy working on his comedy Stuck on You in Miami when he got stuck on his wife whom he calls his "soul mate." It occurred in a bar where the Oscar grabber went to spend time with his friends after a spell on the set. The bartender there was Luciana Barroso, and they married in 2005.
Now they have four daughters, and Damon gushes to The Guardian that he can't imagine living without Barroso! Ellen quoted him saying that he "hit the jackpot" with his wife.
Marcia Cross + stockbroker
A chance meeting and a two years' courting brought together the Desperate Housewives star and stockbroker Tom Mahoney. Back in 2004 she saw the guy in a flower shop in L.A. and was fired enough to leave her telephone number at the store for him to pick it up. He did – and proposed to her in due course.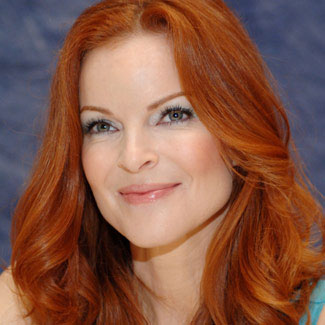 Now, according to her (and the People Magazine), her husband ranks number one on the list of her beauty products because he loves her and makes her happy, so she has been feeling beautiful all this time.
Patrick Dempsey + hairdresser
Patrick Dempsey (of Grey's Anatomy) was going to have his hair cut when he met his would-be wife. Yes, she was a hairdresser, and she still takes care of his mane. But at first Jillian Fink thought it was some practical joke and the person who made the appointment wasn't the actor himself.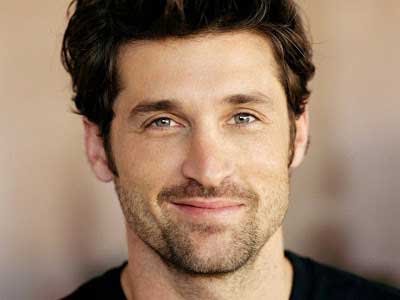 Dempsey remembers that they felt drawn to one another as soon as they met, but both of them were not free, so it was only three years later that they started to date.
Their favorite meeting place is still Fink's salon where they can talk quietly away from their three children.
Cynthia Nixon + education activist
Cynthia Nixon's great love changed her world upside down, because she switched from men to women and dropped her husband professor Danny Mozes, with whom she had two children, for a female activist Christine Marinoni.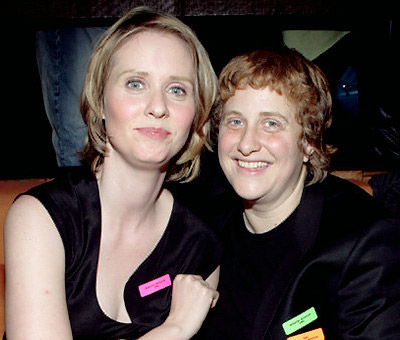 Their meeting at a political rally in 2002 led to a dissolution of Nixon's marriage the following year, and in 2004 the two women came together – and are still staying together.
The Sex and the City star insisted that she wasn't feeling as if she had changed her sexual preferences, it was just love between women.
Two and a half years ago Nixon and Marinoni welcomed their first child.
Jeff Bridges + waitress
Jeff Bridges told the story of his romance to Reader's Digest, revealing that he fell in love with a woman who had been hired as a waitress for filming his Rancho Deluxe. The Oscar winning actor confessed that he was blown away by Susan Geston within the very first week and intended to make her his wife. He had to brace himself up for quite a while before he asked her out – and she refused!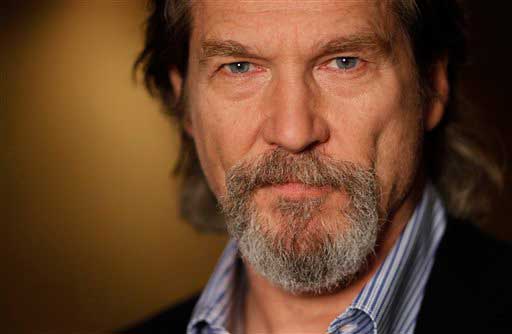 But finally they hit it off and now they have behind them 35 plus years of married life.
Tobey Maguire + his boss's daughter
Tobey Maguire met his wife Jennifer Meyer almost in a professional capacity. He was filming Seabiscuit, a 2003 Best Picture nominee, at Universal Studios, and Jennifer was daughter of the studio director! Jennifer Meyer had nothing to do with making films, though, she was a jewelry designer.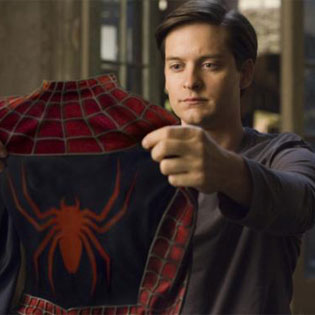 Maguire courted his belle for four years, during which they gave birth to a child, and they had their second child after their marriage.
Reese Witherspoon + someone she met at a party
Having broken free from her husband actor Ryan Philippe, Reese Witherspoon set about searching through other celebrities for a partner, but unexpectedly ended up with someone not so famous.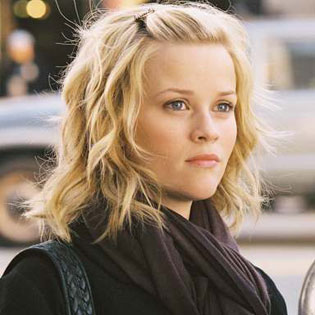 When at a party a well-soaked man tried to fool around with the actress, a friend of his had to intervene. He was Jim Toth, a talent agent, and from that incident they got on like a house on fire and to a marriage.
Talking to Elle, the actress shared she hadn't believed she would ever want to get married again, but Toth's turning up made her change her mind.
He showed her a kind of relationship she had never had before, Witherspoon gushed, of a man who is always ready to take care of his woman and be an excellent partner.
Julia Roberts + cameraman
Once again a romance flared up at the film set when Julia Roberts' eye fell on cameraman Danny Moder; she was acting in 2001's The Mexican alongside Brad Pitt. But there were obstacles to their union: Moder had a wife and she a boyfriend, actor Benjamin Pratt. But they dropped their partners and got married eventually in 2002.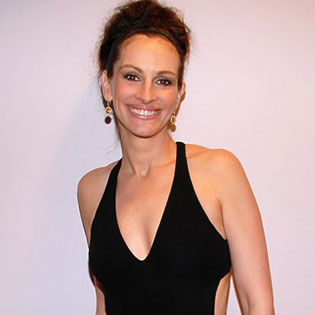 Roberts refers to her husband as "Prince Charming" and said in an interview at the premiere of Mirror, Mirror that nuptial happiness and her husband's love keeps her youthful-looking and beautiful.
Meryl Streep + sculptor
When Meryl Streep wanted to stay away somewhere, her brother set her up at the place of his friend, sculptor Don Gummer, who was away. Streep was ensconced there when Gummer returned unexpectedly before he was due back – and found a beauty in his apartment!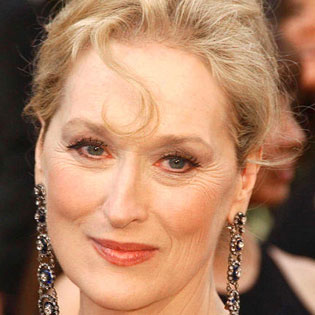 Thus their love affair began and led them to marriage and over 33 years of family life. They begot four children.
Accepting her The Iron Lady Oscar, the award-winning actress spoke highly of Gummer in her acceptance speech, saying that she received all gifts valuable to her through him.
Ellen Pompeo + music producer
Ellen Pompeo of Grey's Anatomy had a fateful visit to an L.A. grocery store when she met there music producer Chris Ivery. This chance meeting burgeoned into what the cast of the movie immediately recognized as a serious affair, and they were married in 2009. Theirs is a strong bond, as Pompeo said in an interview to People, and Ivery is a perfect companion with whom she can share everything.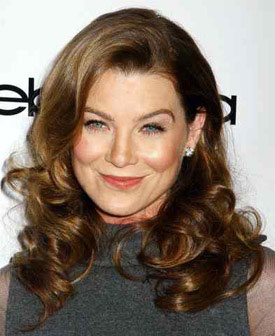 They have a daughter.
Chris O'Donnell + school teacher
As Chris O'Donnell of NCIS: Los Angeles set his eyes on his college fellow student Caroline Fentress, there was no going back for him. She became the only woman in his life.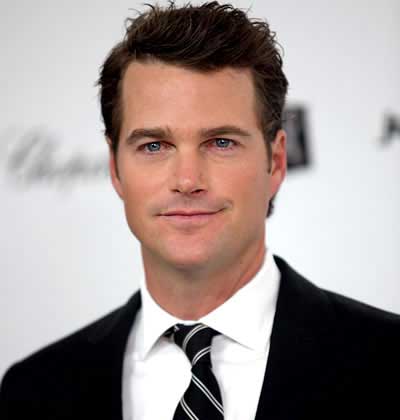 At college O'Donnell lived in the same building with Fentress' brother, and when he came to know her – as he shared in a Redbook interview – he realized she was somebody special.
In three years the actor married Fentress, who worked as an elementary school teacher, and they have a family of five!
Elizabeth Banks + student
Now Elizabeth Banks's husband Max Handelman is no longer a student, but a sportswriter and producer, but they first met as students at University of Pennsylvania in 1992. They kept up their relationship for 10 years before Handelman came up with a surprise proposal! When Banks discussed their wedding with InStyle, she told the magazine that her husband said he owed a surprise to her after so many years together.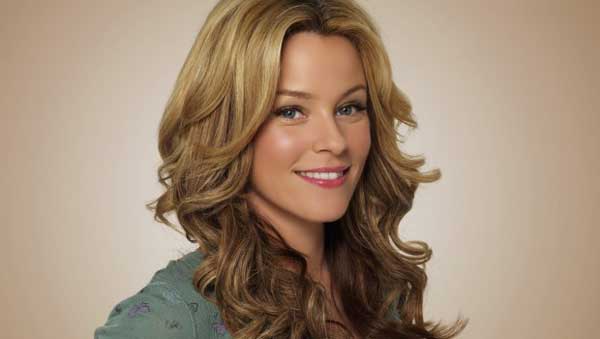 Banks and Handelman married in 2003 using vows made up from the letters they exchanged during their first dating year. They have a child born in 2011 by a surrogate mother.