Here are some well-known girls whose winsome appearance serves as a grand addition to their success. They are, so to say, well-endowed in all spheres, geek things often included. They don't mind falling out of the common line. Also, many of them are not satisfied with just looming as celebrities – they learn languages and sciences, concentrate on their schemes for future or on their quaint hobbies. Their top status is spurring them on and giving them possibilities rather than keeping them smug. Incidentally, that makes them enviable companions, friends, life partners for those who will be fortuitous enough to capture their fancy.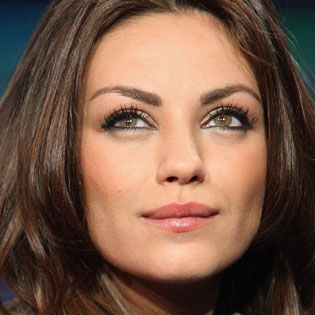 Kate Beckinsale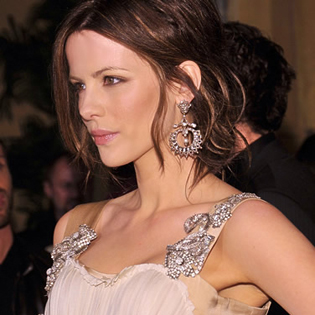 If we will want to choose the best actress in the world, Kate Beckinsale has great chances to win the poll, she is so fine and witty. Her accent, her sophistication, her piquant humor makes admirers everywhere she goes.
While you may be a little awed at a distance, at a close range the Underworld's Selene can be one hilarious lady – look at her jokes on the Instagram (many of them about the penis) and photos of her cute animals. But she is much, much deeper than that, with an excellent knowledge of literature (which she majored in at Oxford) and three languages under her belt – French, German and Russian. When she was still in her teens Beckinsale was twice the winner of the W.H. Smith young competition, so she can write on a par with the best of them. If it isn't awesome, then what can be?
Kristen Bell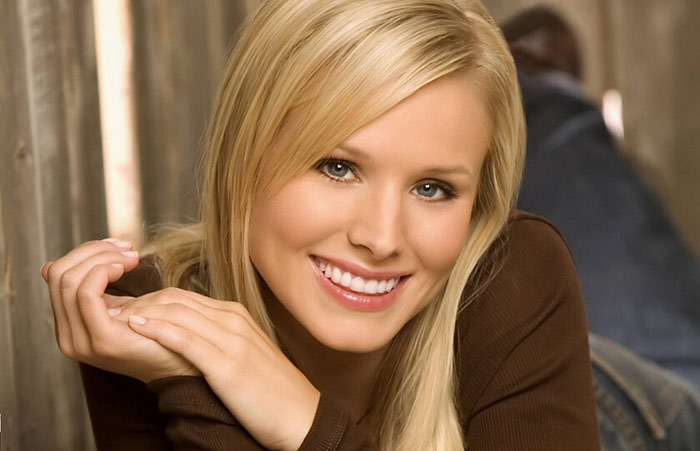 If you remember Kristen Bell as a heartbreaker girl in Forgetting Sarah Marshall, know that this character is very far from the real Kristen. The actress has a strong sense of humor and a healthy inclination towards everything geeky (as is evidenced from her participation in the show Heroes and voice work in the video game Assassins Creed). Also, she feels good around Comic-Con attenders, saying that it is great when people don't mind being different from others and take it in their stride.
Bell's hubby, actor Dax Shepard, is just as geeky as she is, and the duo isn't above making fun in public, cracking jokes about one another, thinking up droll quarrels which they play out openly. When they travel somewhere they usually bring back some comic music videos that they share via Youtube. Try their clip to Toto's song Africa, and you may get hooked on their particular kind of video humor!
Natalie Portman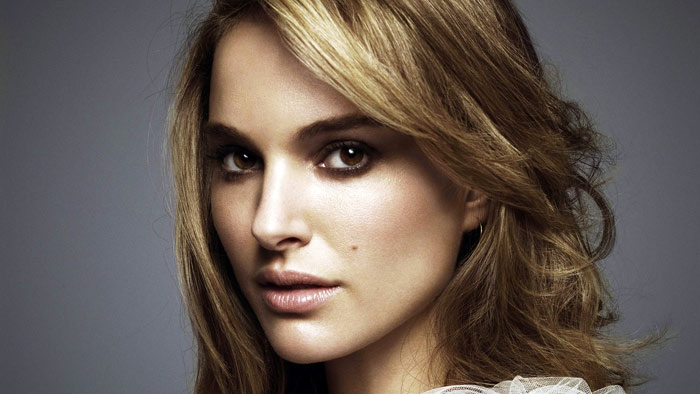 Judged for her academic prowess, Israel-born Natalie Portman climbs easily onto the top of A-list celebrities. She majored in psychology at Harvard and publishes studies of her research. When she had her high school finals coming on, she didn't think twice about missing the premiere of Episode I of Star Wars. Portman has always taken science very seriously and was known to take part in writing a scientific paper that entered the Inter Science Talent Search and got as far as the semifinals.
This intense interest for scientific research is coupled with an extensive knowledge of languages. The actress – besides her native Hebrew – feels comfortable with French, German, Spanish and even Japanese, all of them on a conversational level. What with her Academy Awards, scientific-mindedness and being a versatile linguist, Portman's abilities more than equal her good looks! She is also active in anti-terrorist groups and the animal rights movement.
Mila Kunis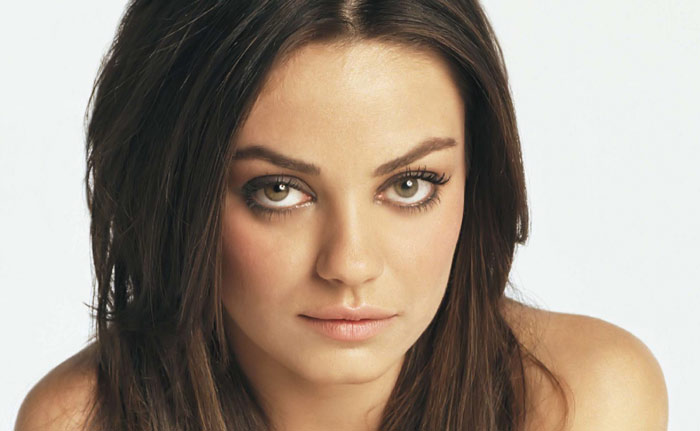 Now that Mila Kunis is a mother and a wife to none other than Ashton Kutcher, she may not be so much engaged in playing computer games, but the Ukrainian bombshell used to be hooked on World of Warcraft in a big way. Actually, when she was dating Macaulay Culkin, who was similarly addicted, they kept at it for hours on end. Eventually Kunis came to realize that if she wanted to achieve something, she would have to give it up. For further entertainment she chose Call of Duty which is degrees less addictive.
As soon as Mila Kunis came up on the screen she became the center of male attention, arguably rocketing after she played in Forgetting Sarah Marshall; you can also hear her on Family Guy where she provides the voice for the geeky Meg.
Emma Watson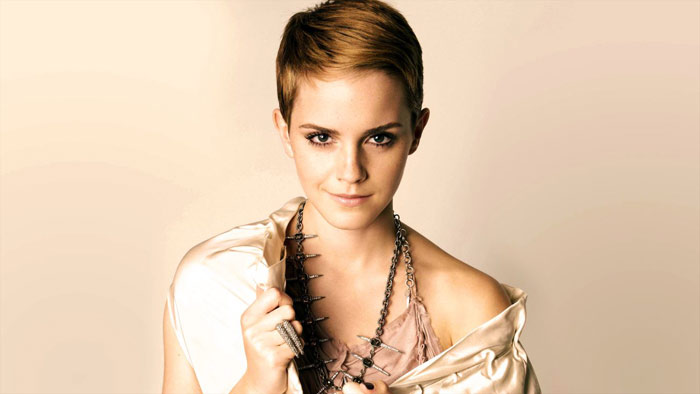 The British actress will be long remembered as Hermione Granger from the Harry Potter saga, a geeky wizard with an unthinkable hairdo who was to come out later as a totally sexy piece (so pay attention to your nerdy female classmates – they can do the same on you one fine day!).
Her pretty face and a gorgeous figure conceal a personality that does have some of the Hermionic blood running in her veins. For one, she knew the Harry Potter scripts so well – including other stars' words – that she followed their remarks and mouthed them mechanically, thereby spoiling a take after a take.
An alumna of Oxford University, she is undoubtedly smart, and combines her successful acting career (her recent success being Belle in the notorious Beauty and the Beast) with remarkable advocate activities for female rights.
Allison Brie
Allison Brie won hearts when she appeared on Community as Annie Edison, a nerdy, Type-A girl with a soft spot for Jeff Winger throughout the sitcom. She appealed to both guys and girls who would be eager to have a beautiful girlfriend like this adding zest to their sex lives, because she is not only stunning, but carries a lot of nice girl-next-door atmosphere. It makes her extremely likeable. When in high school, she performed as a clown named Sunny at children's birthdays. In college Brie could go swinging on a tree in the dorm yard for the amusement of her roommates – naked! The roommates must have loved it, and thought it geeky and sexy as hell.
Small wonder then that she has married recently, and a comedian as well – her long-standing boyfriend Dave Franco (21 Jump Street).
Adrianne Curry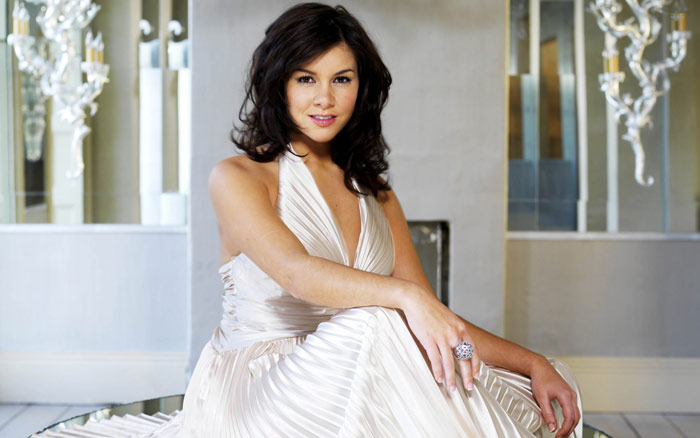 Geeky is probably not the first word that comes to you when you think of Adrianne Curry, America's Next Top Model first season winner – but that's until you learn more about her. The model attends Comic-Con on a regular basis, sporting the expected Princess Leia costume and many others, looking scintillating and alluring. The males who crowd at Comic-Con are sure to have set up a Curry fan club which is going strong!
And when she stays at home she immerses herself in the World of Warcraft (and ropes in people around her as well!). If you're in, you may have met her as Melkorsangel, a member of a hardcore raiding guild; then you know that she is not the one to be trifled with.
Rosario Dawson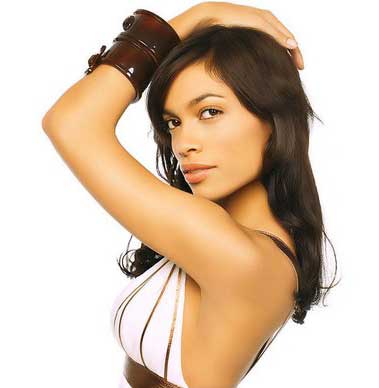 As far as celebrities may venture, they usually don't reach the realm of comic books. But this is where Rosario Dawson found her cozy corner. Knocking together a team of an author and an illustrator, she invented a comic book series known as O.C.T. (Occult Crimes Taskforce) in which N.Y.P.D. investigators handle crimes of occult origin, and it brought her a substantial following.
The Rent beauty and a comic book addict is also a Trekkie, who is so much into the subject that she is quite proficient in Klingon; she was even heard saying that there's nothing she would like better than coming by a holodeck, and once this has happened, no-one is going to see her on the surface of the Earth!
Lucy Liu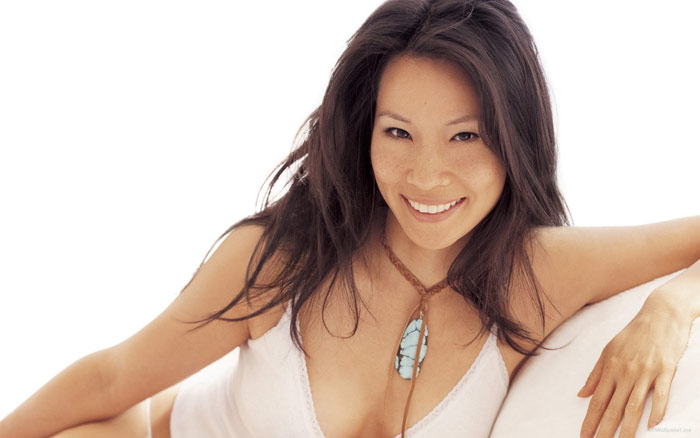 We can enjoy Lucy Liu's marvelous screen work in Charlie's Angels and Kill Bill, and her voice talents in many more movies, and there's hardly anyone doubting that the girl has wit and brain to go along – she is versed in Buddhism, Taoism and other oriental philosophical schools, and when wisdom fails, she can be very persuasive with her mastering of the kali-eskrima-silat martial art.
Born to a Mandarin speaking family in Queens, she began to speak English only after she turned 5. Now Liu has four more languages at her service as well as a bachelor's degree in Asian culture from the University of Michigan. When she is not engaged in filming, she paints, creates collages and photographs signed by her Chinese name Yu Ling. Profits from her art exhibitions usually go to UNISEF, as well as a share of her proceeds from a book she wrote.
Zooey Deschanel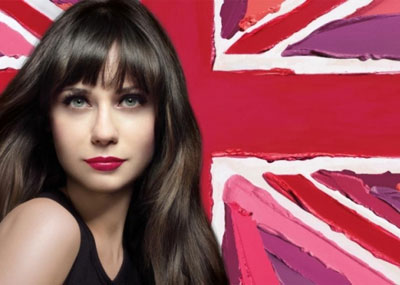 When geeky celebs come round to setting up a club, Zooey Deschanel runs high chances of becoming a president! Even her being allergiс to foods like eggs, wheat gluten and dairy products are not very common. Her hipster tendencies were brought out in the open when she married Ben Gibbard, the voice of the indie combo Death Cab for Cutie. As if it wasn't enough, Deschanel became one of the vocalists in She & Him, an indie duet that showcases her singing (also evident in movies and commercials).
Her ability to amuse and be droll is remarkable, too, and if you haven't appreciated that yet, here's FOX's New Girl where she is supposedly practically herself in the role of Jess Day. She plays a teacher who is constantly embroiled in embarrassing situations involving her roommates. She is so winning with those big blue eyes of hers and the talent to entertain that she must be the dream of millions of guys the world over.
Olivia Munn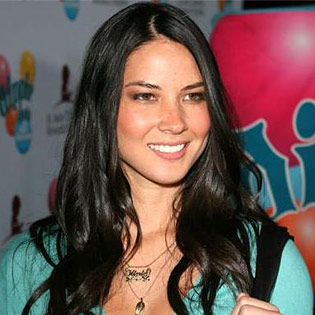 Geeks know Olivia Munn well by her work hosting G4's series Attack of the Show! devoted to the latest technologies, upcoming video games, and everything that relates to pop culture. One could see that Munn was really into the subject, and that made her an exciting co-host. Actually she is inclined to believe that nowadays people have good technological knowledge, so the term geek may soon lose its meaning. Personally she enjoys first person shooting games and confesses to waiting for hoverboards to appear in stores.
Whatever you may think of the movie X-Men: Apocalypse, you will certainly enjoy the sight of Olivia Munn in her mutant outfit, as well as her appearances in other flicks like the Newsroom series.