Arguably the twenties are the most arduous time in each man's (and woman's) life. You have to make decisions momentous in shaping your life, but how can you be sure that the decision you are going to make will be the right one and will carry you exactly where you want to be? What if your decisions will land you right into the muddiest spot? You have almost no experience to fall back on, so you are eaten up by constant uneasiness. The school fell behind, and a whole great new world opened up where you have no answers and a lot of questions. You can't even choose your advisor with assurance.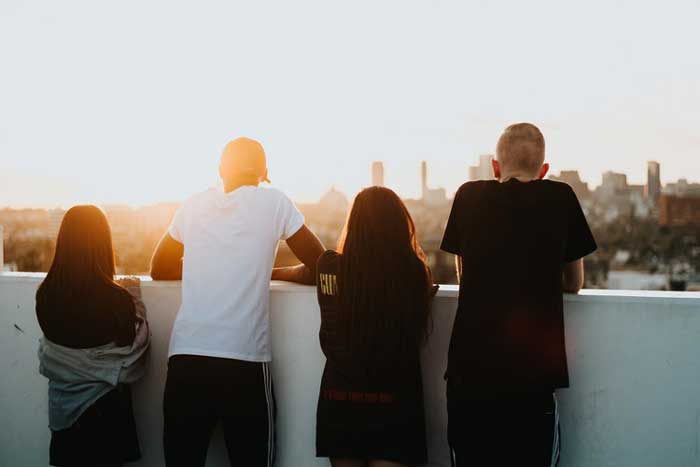 Somehow you have to live through these difficult times, but the thing is, although you may feel you just need to assemble your life together and make it whole, you really don't. When you see people who claim they have brought everything together, you must know that most of them are faking it. Generally, people keep trying to achieve their goals instead of posing on social media telling the world they are already there, and you will do good to bear in mind that perfection is not attained so easily.
Just to show that this is not so much hot air, here are facts from careers of 11 celebrities who were all in pieces when they were twenty without knowing what they are heading for in the least. Now they are as self-assured as they were at sea in their green years, reminding you that if you haven't figured everything out by the time you are 25, it doesn't mean that all is lost – not by a long chalk.
Sylvester Stallone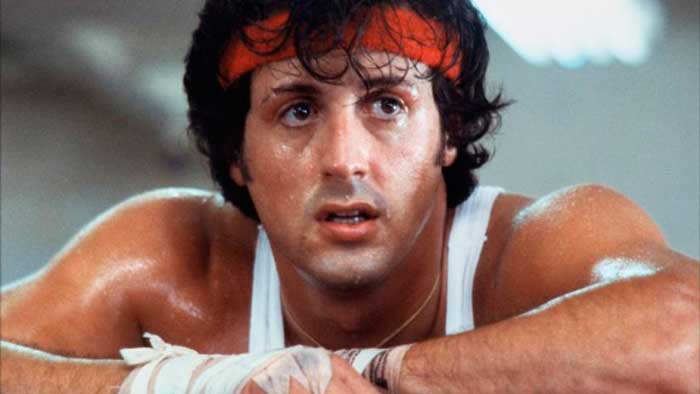 It doesn't matter much if you have seen a movie featuring Sylvester Stallone – you know him nevertheless. He was the mainspring of the action flicks some thirty years ago. Even after all this time he remains very much a popular movie icon. He looks like a Rambo who flew up without petty struggles. But that was not how things stood with young Stallone. His career start was anything but conspicuous – he landed a handful of minor parts that went without credits and was eventually reduced to appearing in an adult film. Playing in a soft-core movie was his only chance of earning some ready – he couldn't pay the rent then and had to go and live in the Port Authority bus terminal for several weeks!
He rose to fame only with Rocky, that was released in 1976 when Stallone was out of his twenties. But until he got noticed, he was so destitute that he was compelled to sell his dog!
Steve Carell
Steve Carell has made himself a name on television as well as in movies, appearing in successful flicks of all types, dramatic and comic alike. For eight years he portrayed the well-remembered Michael Scott on the American version of The Office. But this is now, and back then the actor was a commonplace Massachusetts fellow who didn't quite know what to do with himself after college. He got engaged as a mail carrier and worked for six months before his boss gave him the boot for not doing his stuff well enough.
By the age of 29, Carell appeared at Chicago's legendary Second City, yet his big breakthrough came only after 40 when he starred in The 40-Year-Old Virgin and The Office. These roles put Steve Carell's name firmly on the Hollywood map.
Hilary Swank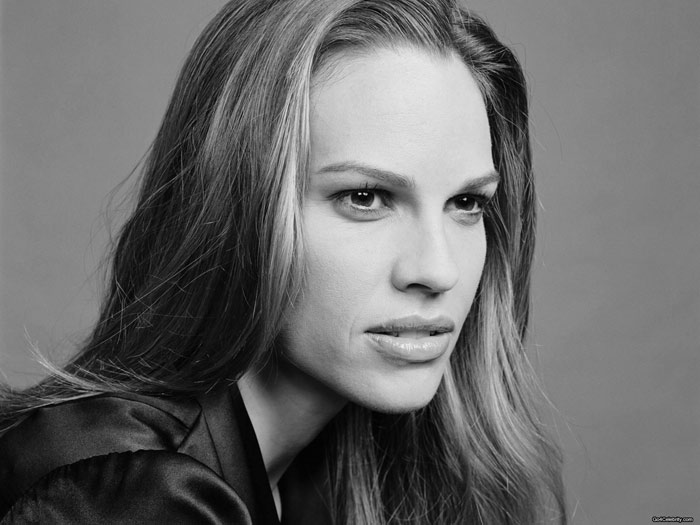 Just imagine the Million Dollar Baby star a different person from the glamorous lady we know her now! For the last two decades, she seemed to be doing nothing but playing in famous movies and gathering awards for her performance. Yet her beginnings were pretty humble. When the actress was still in her teens, her life had an abrupt change as her mother took her to Los Angeles in order she could get down to acting seriously. They had no place to live and for a time had to live out of a family's car. As Swank got deeper into acting, she quit her high school and started getting small parts. At the age of 25, she got on the cast of Boys Don't Cry which brought her an Oscar and a Golden Globe, but very little in terms of cash – she received only $75 a day, the sum that didn't even let her qualify for insurance.
Ralph Lauren
The person we know as Ralph Lauren (his name at birth was Ralph Lifshitz), a fashion designer of world fame and a billionaire, didn't have such an enviable life when he was under thirty. Yes, today he has got stores all over the world and the US Olympic team sports his attire, but yesterday it was a very different picture. In his twenties, he dropped out of New York's Baruch College after two years' study to join the army. Having got discharged, he became sales associate with Brooks Brothers – rather a typical career start for a young man that seems somehow incongruous with someone like Lauren. Eventually, he decided to set up a business of his own, got a base in the Empire State Building and focused on turning out designer ties. He could boast his first store in Manhattan when he was almost through his twenties.
Harrison Ford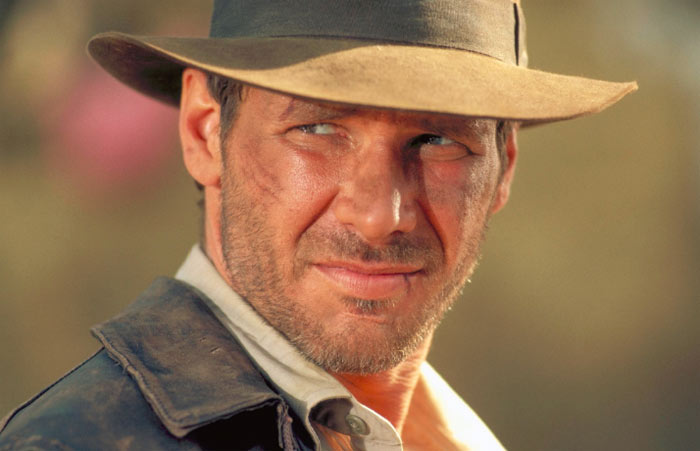 The one who came down in history as Indiana Jones and Han Solo – and incidentally one of Hollywood icons – once was a boy intent on making it right. Ford started off on acting when he attended a drama class during his last year at college. He decided to go on with it and upon graduation went to LA where he tried – and failed – to land a job of radio voice-overs. After a while, he signed a $150 per week deal with Colombia pictures and began to play small parts in movies within their New Talent Program. He appeared in many silent roles in the background, for which he didn't get any credits.
It left him dissatisfied and unable to properly support his family (with two little boys!). He was obliged to take up carpentry to make a living, and only at 31 when he auditioned for George Lucas' American Graffiti, he had his major career breakthrough.
Zach Galifianakis
Galifianakis's career soared up high when he portrayed Alan in The Hangover trilogy – but it wasn't until 2009 when the actor was already 40 years old. After that he rose to fame and landed juicy roles in famous comedies – but his starting scratch carried no such gorgeous promise. When the actor was a bit over twenty, he failed to get enough credits for graduating from North Carolina State University and quit it. Having moved to New York, he got busy on his stand up ideas earning his living at an assortment of odd jobs (including that of a busboy with a popular strip joint).
He turned 27 when his first engagements started coming in, he portrayed a recurring character on NBC's Boston Common. As for his Comedy Central special, it got underway only when he was over 30. But it was still some way to go and a lot of minor parts in movies before he gained the fame he is enjoying now.
Kristen Wiig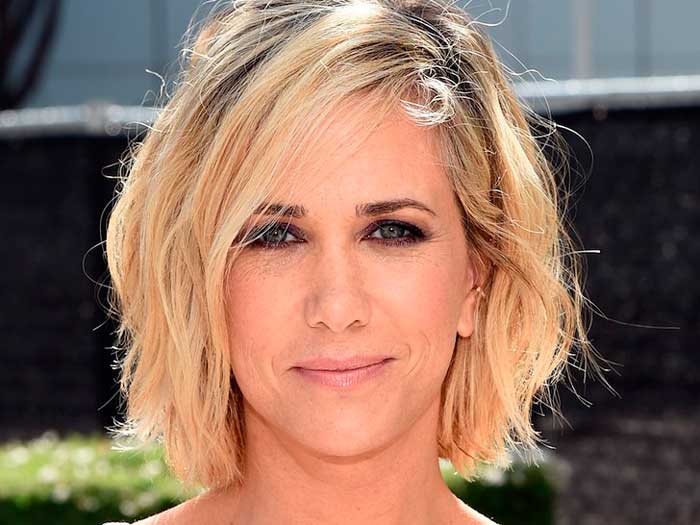 Kristen Wiig has been trying to make it to the top for years and years. She spent about 7 years on NBC's Saturday Night Live, until 2011 when she starred in Bridesmaids which became her claim to universal fame. Wiig got into acting when in college encouraged by her professor; after the first year, she took a job at the office of a plastic surgeon where she drew after-surgery pictures for the clients. When the summer was over, she decided not to go back to college but relocate to LA and take up acting in earnest.
At first, she went through various jobs (she gave out peach samples, took calls for a law company, worked on clothes displays and even waitressed in the executive dining room of the Universal Pictures). Getting off from work she did her bits for The Groundlings and The Empty Stage Comedy Theatre. Thus she was dragging along until she turned 32 and landed the NBC engagement.
Morgan Freeman
Morgan Freeman is the fifth-highest box office actor and has an arm-long list of movies he featured in (including two cinema portrayals of God). His fame and fortune are such that it's very difficult to believe there was a time he didn't know how to pay his rent.
He didn't go for acting after high school, although he won a drama scholarship from Jackson State University which he refused and went into the Air Force. Having completed four years in the army, Freeman settled in LA and took up acting. He got caught in what he termed as catch 22 – he wished to join the actors' union, but it was impossible without a job. So during his first months in the city, he was all but destitute, agreeing to do virtually anything: unaccredited and tiny roles, even dancing parts. The actor had to wait until the age of 52 when he appeared in Driving Miss Daisy, and his career took a jump start.
JK Rowling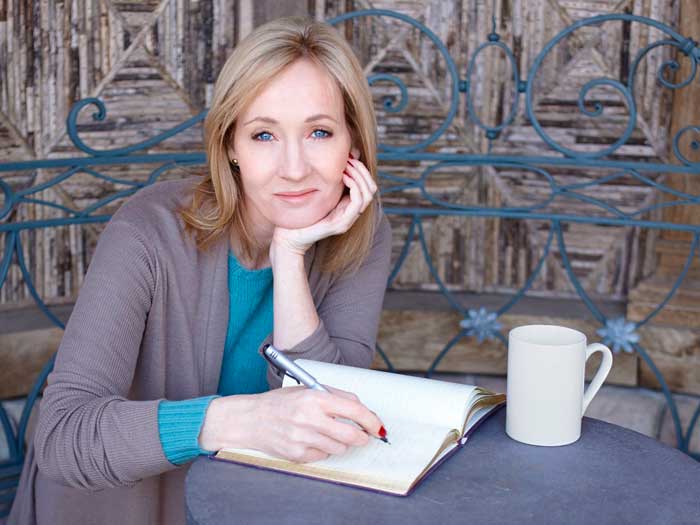 Rowling was in her twenties when she hit upon the idea of a young bespectacled magician. Yet it was a long way from the idea to the smashing success. At first, her imagination got her on her boss's black book – she was a bilingual secretary with Amnesty International, and her daydreaming habits finally cost her her job.
It never rains but it pours, and at this moment her mother breathed her last breath. She died even before she could hear of her daughter's great idea. So 25 was a crucial age for the writer. But it was not the only problem during her twenties. For a while, she lived in Portugal and got married there. Then her marriage disintegrated after only a year leaving her with a little baby. Rowling felt it so deeply that she ended up with the diagnosis of clinical depression. Her life was virtually torn apart, and she proceeded to sew it up armed with her idea.
Walt Disney
The directing spirit behind the company that is known to every person on the planet, and it takes a flight of imagination to picture him struggling. But there was a time when there were no movies, no Mickey Mouse – and Disney was struggling.
After his Kansas City cartoon advertising business went down, leaving Disney bankrupt, he went to Hollywood without a cent or a name (in spite of the fact that the cartoon industry was centered in New York). He made a silent film about Alice's adventures in Wonderland and went on to create Oswald the rabbit that proved a disaster: he came to lose the rights and a decent payment for his creation.
Then he all but separated from his long-time partner Ubbe Eert Iwerks, had to struggle with swindlers and worked himself up to over-exhaustion resulting in a nervous breakdown in 1931. His first Academy Award awaited him only after he turned 31.
Oprah Winfrey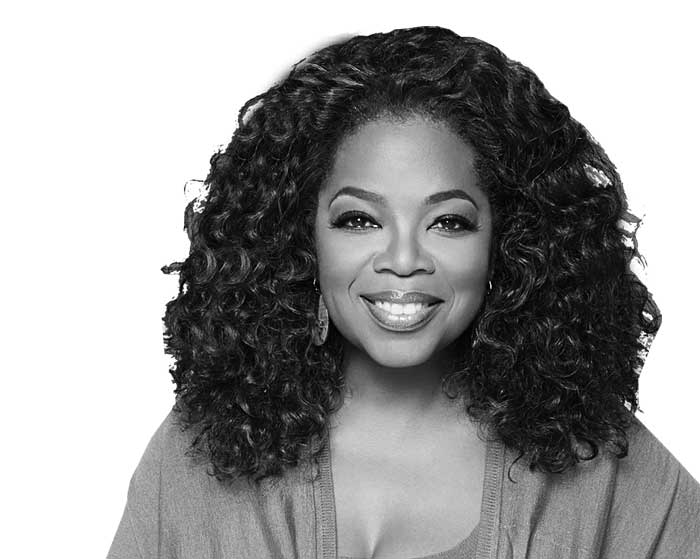 Oprah is now an unbelievably well-off and ineffably influential person whose fame and image span the whole world. All sorts of people watch her TV shows, follow her social media profiles and read her magazine eager to know her opinions and comments. But her rise to the iconic status began in a humble – not to say straitening – environment.
Winfrey was born in a small town in Mississippi, her mother was 19, and she wasn't married. From her childhood, she had to move about the country many times, then lived with her father for some time, was beaten and suffered sexual abuse from her relatives. Nevertheless, she proved to be a clever girl and even received a scholarship.
Having graduated from Tennessee State University she won the Miss Black Tennessee beauty pageant, went to Baltimore and began anchoring for the evening news, but after a short while was transferred to a lower profile job. Soon she found herself co-hosting several local TV programs.
Thus Winfrey spent her twenties, at the end of which period she relocated to Chicago and worked as a host on AM Chicago, from which she moved on to the show named after herself.