Being in the limelight is probably a great temptation to cheat, every adulterous victory bringing in that extra feeling of your popularity and an additional proof of your irresistible sex appeal. Probably it seems even natural after you've been kissing and making love for a film episode.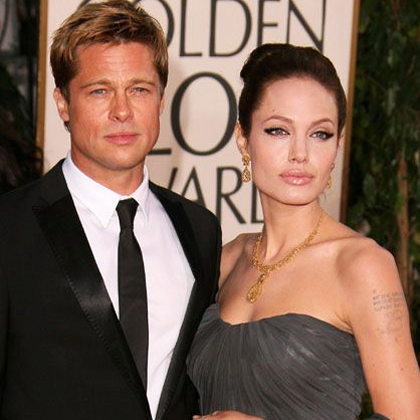 On the other hand, when you're a luminary, your chances to get found out are incomparably greater, so many eyes are watching… Why cheat against such insurmountable odds?
The Truth about Cheating
And cheat again. Dr. Charles Sophy, a psychiatrist from Los Angeles, explains the underlying urge to Hollyscoop in the following way: "They usually engage with someone of lesser power in order to continue the perceived feeling of control." He said that he believed cheaters had been at it all the time, not just the instance when they were caught out. Cheating gives some people thrill which they find hard to resist.
Still, some of them manage to get over the hue and cry without making more ado than necessary, but with others the story flares out of control and gets blown up. Here's a list of cheaters who succeeded in stirring up really high-flying scandals.
10. Bill Clinton & Monica Lewinsky
Bill Clinton was known to have admitted to only two extramarital affairs, but allegations there had been many, covering the range from a grope to a rape.
9. Hugh Grant & a Prostitute
Hugh Grant gave vent to his lewd side with a Hollywood-based prostitute Divine Brown (1995), which added to his growing apart with Elizabeth Hurley.
8. Jude Law & a Nanny
Jude Law went for his nanny for a sexual break from Sienna Miller, making it a home affair, once again a possible harbinger of his marriage going to the rocks.
7. Eddie Cibrian & LeAnn Rimes
LeAnn Rimes and Cibrian went in for a really loud scandal, very soon out, and Rimes exchanging blows with his ex Brandi Glanville. Both he and Rimes issued some kinds of excuses and explanations later, and went on to tie the knot.
6. Peter Cook & a Teenager
Peter Cook got so deeply involved with a teenager that he was considering leaving Christie Brinkley. After the divorce Cook was reported to lay the blame on Brinkley's door saying he was only trying to get what he was denied at home.
5. Kobe Bryant & a 19-Year-Old
Another one with a penchant for 19-year-olds, Kobe Bryant seems to have mistaken consent for rape. What it was exactly remains unrevealed, but his wife Vanessa took his side and got him through the ordeal.
4. Brad Pitt & Angelina Jolie
Mr. and Mrs. Smith was probably not the best of films, but it proved to be good enough to tear apart Pitt's marriage to Jennifer Aniston; now he's got Angelina Jolie and kids for his Mrs. Smith.
3. Jesse James & Kat von D
Sandra Bullock got her Academy Award's best actress but lost her husband after a spate of sexual allegations that poured in in 2010. At first James issued a public apology, but later began to throw out hints that his cheating is to be blamed on Bullock.
2. Tiger Woods
Tiger Woods admitted to what he calls his "transgressions" causing his companies to re-evaluate their relationships with him, so it was not only his marriage that got broken on the way. Here's the one who thought he could get away with anything.
1. Arnold Schwarzenegger Even Had Kids Outside Marriage
He may not be the worst offender, but he was certainly brazen about it, fathering both an illegitimate and legitimate child almost simultaneously. Maria thought she had protected herself against it by hiring a homely maid, but it turned out to be no protection at all.