The national Zhangjiajie Park (Hunan Province, Central China), known to many by the Avatar movie, which depicted incredible quartzite rock-peaks of up to 800 meters high, now opens another unique tourist attraction – the longest and highest suspension glass bridge in the world.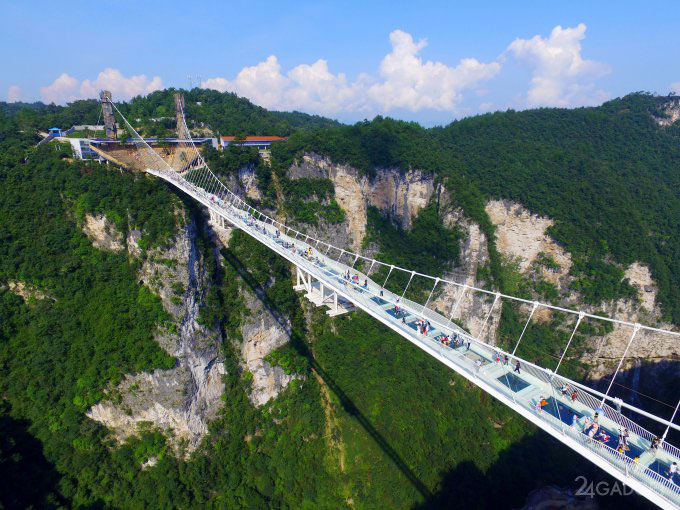 It is built at an altitude of 300 meters above the ground and connects two mountain cliffs.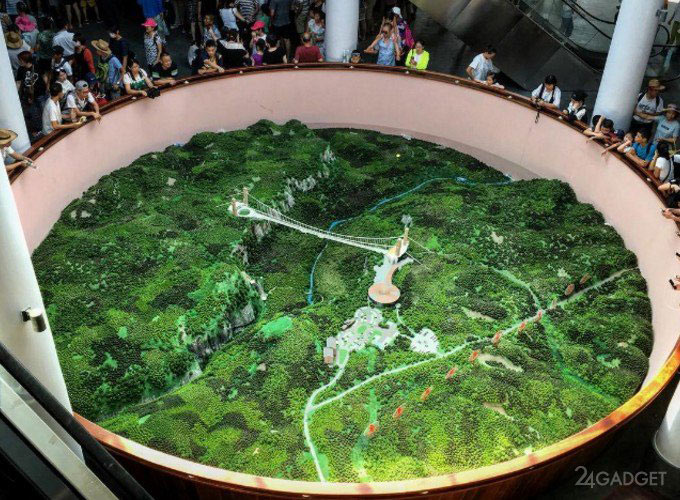 The construction is 430 meters long and 6 meters wide. Its bottom is lined with 99 transparent plates made of triple glass, the strength of which was tried by sledgehammer blows. Despite the proven viability, the bridge allows up to 800 visitors at a time. Such glass high-rise bridges are very popular among the Chinese population.
It can tickle your nerves and let you make some interesting pictures from a bird's eye perspective. It has been designed by the Israeli architect, Haim Dotan. The construction of the unique bridge cost 3.4 million dollars.