When most people think about New York City, visions of a concrete jungle and urban epicenter typically spring to mind. But what most people initially think of is going on a tour in New York, NY and visiting all the iconic, awe-inspiring places and that thought can become pretty overwhelming pretty fast.
As you know, New York City is a huge place and it's made up of the five boroughs called the Bronx, Queens, Brooklyn, Staten Island, and Manhattan. There are amazing sights to behold throughout this wonderful city and we're going to tell you all about them right now. So enjoy your virtual tour of NYC's most beautiful places and you won't get overwhelmed next time you think about the Big Apple.
Governor's Island in Manhattan
Governor's Island is an absolutely breathtaking small island hidden off of the southern tip of Manhattan. If you've ever wanted to see what Manhattan looked like before it was turned into the urban epicenter of today, visiting Governor's Island will provide you with just that.
Believe it or not, the island doesn't even have any cars. You have to take a ferry ride to get there. Once on the island, you'll see gorgeous green fields, landmarks and mansions that were built in the 18th and 19th century.
So, if you're looking for something fun, new, and interesting to do while visiting NYC, this is an excellent destination. You'll be able to eat tasty food, relax on gorgeous green lawns, and get to experience New York City in a way that most people never have the opportunity to do.
The New York Botanical Gardens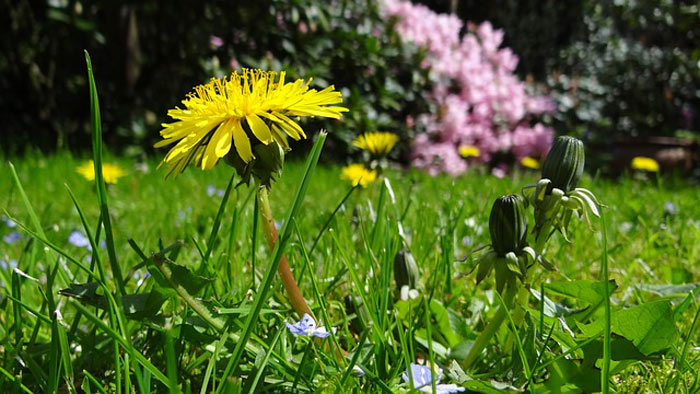 It's hard to believe that The New York Botanical Garden even exists in the heart of the Bronx in New York City. It's the perfect place to go if you're looking to get out of the city and get back to nature without having to go to upstate New York or other parts of New Jersey.
The great thing about The New York Botanical Gardens is that it's made up of more than 250 acres of land. There are remarkable hiking trails, new and exciting exhibits that are changing all the time, and the gardens will truly knock you back a step and possibly even take your breath away.
Not only is it known as a living museum, it's also looked upon as one of the greatest educational institutions and an amazing conservation and research organization all rolled into one. Enjoy the beautiful sights, sounds, and scents that this wonderful garden paradise has to offer.
Belvedere Castle
Located right in the heart of Central Park, Belvedere Castle is a sight you'd never expect to see in the middle of Manhattan, yet there it is for all to enjoy. This Gothic and Romanesque Cathedral will almost make you feel like you're in a fairytale. It will remind you of Europe from many centuries past.
Belvedere Castle is located on Vista Rock, which is the highest point of Central Park. So if you want to look out over the entire park and soak up the breathtaking views, Vista Rock is the best place to be.
Conclusion
If you're looking for the beauty and splendor of New York City, please visit the amazing places we've shared with you today. It will almost feel like you've been transported to another time even though you're still in the heart of NYC.