Basically, you can lose weight without going to a plastic surgeon or confining yourself to one of those grueling mainstream diets out there. And how do celebrities make it? The key is doing "outstanding" sports, or to put it more specific, workout commitment. So what kind of sports do celebrities do?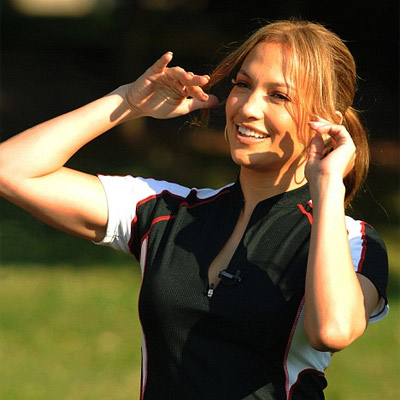 Jennifer Lopez and Krav Maga
Beautiful Jennifer Lopez can not only dance and sing. She could handle too much annoying fans without her body guards as she knows Krav Maga self-defense techniques. This self-defense system is very different from other martial arts. It's very simple and has nothing to do with oriental systems. There is no meditation, bows to an opponent, sophisticated tricks you need to hone over the years. This system is accommodated to suit a student's fitness level. Krav Maga (meaning hand-to-hand combat in Hebrew) is essentially a survival skill.
This system would help in case of unexpected assault, even if the attacker would be much bigger than you are.
Jennifer Lopez displayed her Krav Maga skills in the movie 'Falling Down' where she played a fragile but self-confident woman who could fight back her rowdy husband. Krav Maga is a great way to strengthen your arms, legs, abs and buttocks.
Angelina Jolie and Kickboxing
Angelina Jolie, this invincible Lara Croft Tomb Rider, spent long hours in the gym to be able to get into the role. As a result, her character, and so the actress herself, learned to skillfully use both different weapons and her own body. In fights, she was supposed to block kicks and then evade punches right away, so she needed some kickboxing training. Women pick up this essentially male martial art because kickboxing gives them strength, courage, self-confidence, self-discipline, and robust health.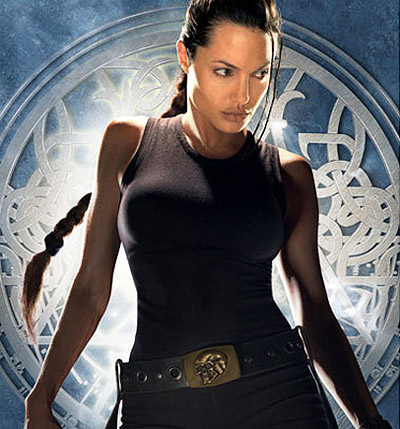 Dance Classes for Sarah Jessica Parker
Sarah Jessica Parker gets classical dance classes from a personal instructor. The actress says dance bar helps her maintain perfect feminine figure – smooth body shape and minimal size.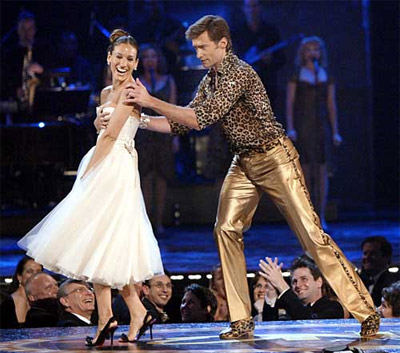 Kylie Minogue and Ballet
The owner of a beautiful ballet dancer silhouette, the singer Kylie Minogue, also works hard at a ballet bar, which pays her off with amazingly sexy cat-like agility in movements and great showmanship.
Celebrities Preferring Classic Dance
We are witnessing classic dance explosion in America these days. Teenagers seemed to get to really love it. A close relative to choreography, callanetics is growing in popularity, too. Charming and inducing "basic instinct" in men Sharon Stone is big fan of it.
So is femme fatale Julia Roberts, 'The Matrix' star Carrie-Anne Moss, Courteney Cox-Arquette, and Minnie Driver. Camilla Parker-Bowles, the Prince Charles' girlfriend, has gone with this kind of fitness, too.
What Is Callanetics?
So what is callanetics like? This is a special, more intense gymnastics based on stretching exercises. The effect of 60 minute callanetics workout is equal to 7 hours spent in a gym doing gymnastics or 24 hours of aerobics. Yours stress will disappear as if by magic.
Surfing for Cameron Diaz
Leggy blonde Cameron Diaz is very skeptical about diets and fitness. But she's not simply blessed with her slim figure. The actress is crazy about surfing and rushes to the beach with a board any time she has a chance. Cameron first rode on waves for the movie 'Charlie's Angels II' and never stepped off the surfboard since. But once riding on waves, the Hollywood celebrity was thrown off the board and broke her nose.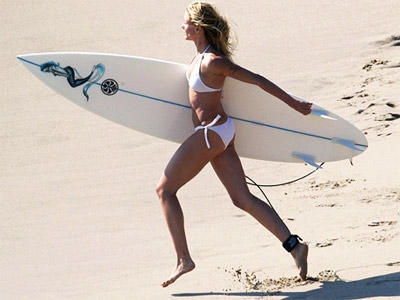 The actress was very upset but it was not about her broken nose but because she couldn't surf for a while.
Catherine Zeta-Jones and Fencing
Stunning Catherine Zeta-Jones, who put a spell on an irreversible Casanova Michael Douglas, has taken fencing classes. The actress had to master this noble art of fighting for 'The Mask of Zorro' movie where she played a sultry Mexican girl. Her duels with Antonio Banderas were the most thrilling and captivating parts in the movie. Catherine herself says that fencing classes have strongly improved her coordination and the flexibility of the body.
Madonna and Yoga
We all know that 'The Material Girl' has strengthened her body and spirit by practicing yoga over the years. She's also promoting it, by the example of her great shape rather than by words. She keeps mastering new asanas, putting herself in full control of her own body.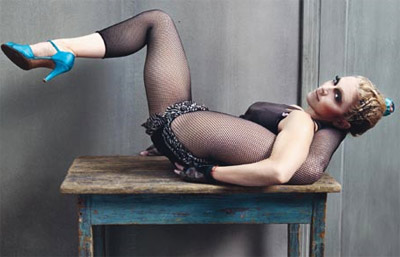 Other Celebrities That Do Yoga Too
This ancient art also appeals to gorgeous Gwyneth Paltrow and stylish singer Sting says yoga helps him reverse the time. The practice, originated in India more than two thousand years ago and based on the idea of a balanced energy distribution throughout every faucet of life, encompasses gymnastics, breathing techniques and meditation, allowing modern ever pressed for time human being to find harmony and peace in the union with the Universe. Yoga is not only fitness but also aerobic exercises.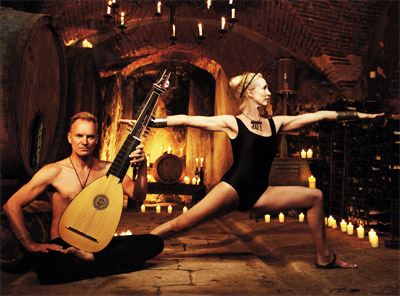 And what sports do you do to maintain beautiful figure?