Yesterday the Guinness World Records winner Amosu turned out a new glorious addition to its Luxury brand. Just like its famous men's suit the new luxury became the most expensive in the world.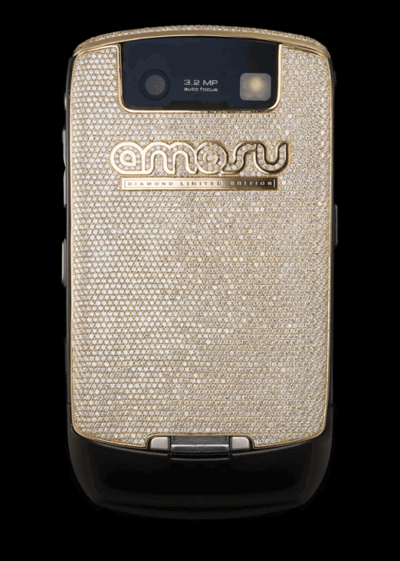 The newcomer is a BlackBerry smartphone called Amosu Curva, and it is priced at astounding £125,000. Furthermore, only three handsets will be available. The lucky ones who will think that it is worth their while to pay up for owning Amosu Curva will sport a handset made of 18-carat yellow gold with a unique design. It is a veritable diamond deposit encrusted with 4,459 gems coming up to 28.43 carats! Amosu tells that the staggering design was created in around 350 hours.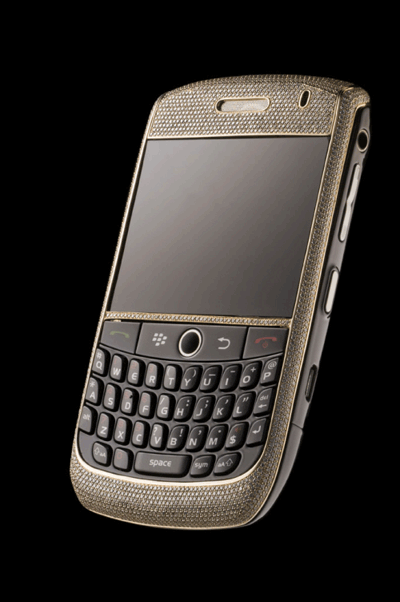 Amosu Curva can be personalized with the owner's name or company logo.
Source of the image: ladiesgadgets.com.