Cancer sufferers receive considerable alleviation from vitamin D, the Sun vitamin, as recent research showed. Such is the conclusion reached in two studies published in the British Journal of Cancer and the Journal of Clinical Oncology. They are the result of a joint research conducted by specialists from Leeds University in conjunction with the US National Institutes of Health.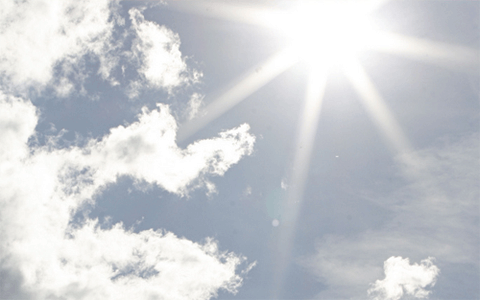 "Both studies support the theory that higher levels of vitamin D can improve the chance of surviving cancer," ran the summing-up by Sara Hiom, director of health information at Cancer Research UK.
But she went on to stress that there are limits to the desired intake of the sunshine vitamin. "The key is to get the right balance between the amount of time spent in the sun and the levels of vitamin D needed for good health. But protection from burning in the sun is still vital."
The research compared individuals suffering from cancer with higher and lower levels of vitamin D and discovered that the first group showed a 50 percent higher resistance to cancer than the group with vitamin D deficiency. The risk of dying is cut by half.
The author of one of the studies Professor Julia Newton Bishop urges melanoma patients to eat fatty fish or take supplements to increase their vitamin D level. But she is also certain that further research is required to establish the optimum quantity of the vitamin.
Source of the image: flickr.com/photos/zitona.