Major glossy magazines dream of getting Duchess Katherine on their covers. However, the Marie Claire South Africa magazine decided to resort to cunning: instead of real pictures of Prince William's wife they placed her portrait, executed in the manner of hyper-realism.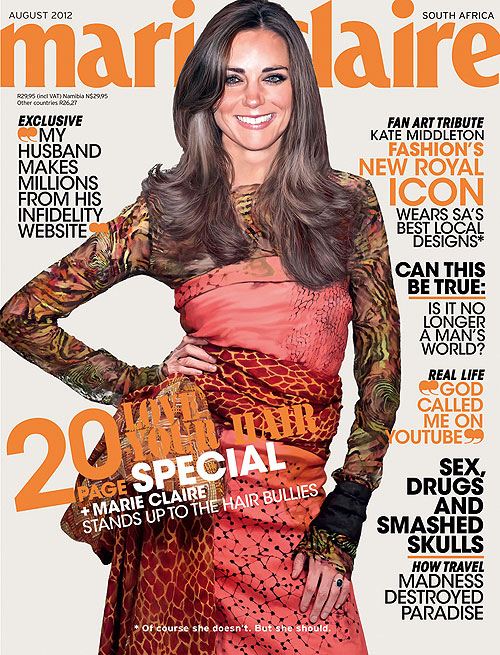 Frankly, it is difficult to suspect that you have only a picture but not a true photograph in front of you – the similarity is so great!
Marie Claire explained this as follows:
Kate Middleton is, without a doubt, the world's new style icon. We have honoured her with a fan-art tribute, dressing her up in clothes by South African designers and placing her in all sorts of fun, everyday situations.
By the way, this is not the first time that Catherine is subjected to distortion in Photoshop: last year the Grazia magazine significantly reduced the Duchess's waist, and a week ago The New Republic 'perfected' her teeth.
No doubt, media won't calm down. Perhaps it is high time the Duchess agreed to a photo session.