Cindy Jackson has gone through 55 surgeries to transform from a plain girl to a beauty, and has thus entered the Guinness Book of Records. The difference "before" and "after" is truly amazing!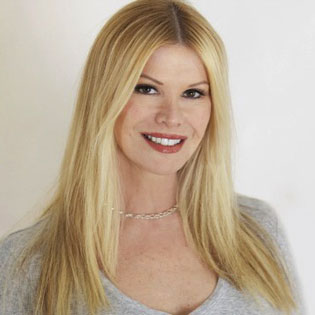 The 55-year-old American Cindy Jackson, with her 55 plastic surgeries worth $ 100000, has been registered in the Guinness Book of Records as the champion of plastic. In total, she has gone through five face lifts, including endoscopy, a few liposuctions of the abdomen and of the legs, plastic surgery of eyelids and nose, as well as multiple injections of Botox.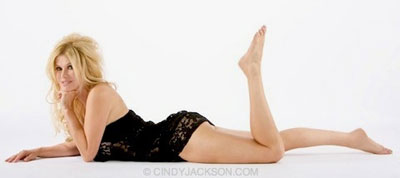 Due to these measures, Cindy has become very popular and has recently published a book called "Living Barbie". She knows so much about the surgery that she works as a consultant in a beauty clinic. A visit to Jackson costs nearly $ 600.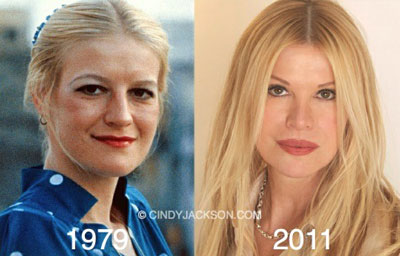 She says she has never planned setting a world record and has not even thought about it.
Cindy had her first operations in 1970, when she moved from the USA to London to work as an artist and a photographer. After her father's death, she got a good legacy that she could spend on improving her body. Cindy wanted to be like Brigitte Bardot and corrected her face and figure. Now all the stages of her transformation can be seen in the photographs published on her web-site.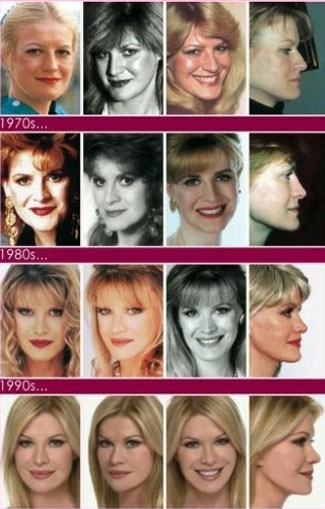 Cindy says she did all the plastic surgeries to look much younger than her years, but her hands showed everything. It proves to be the most vulnerable part of the body for a woman trying to conceal her years.
However, thanks to the achievements of medicine, Cindy "rejuvenated" her hands as well. She was injected with a substance stimulating the production of collagen, and her hands appeared to have young tissue.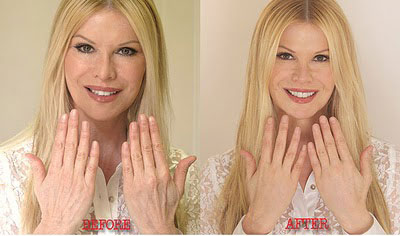 Source of the image: Cindyjackson.