The spring collection of make-up by Make Up For Ever is called Tres Vichy, and the idea for the collection has been «suggested» by the great French actress Brigitte Bardot. To tell the truth, not even by herself, but by her famous wedding dress, which she had on when she and the French actor Jacques Charrier were getting married.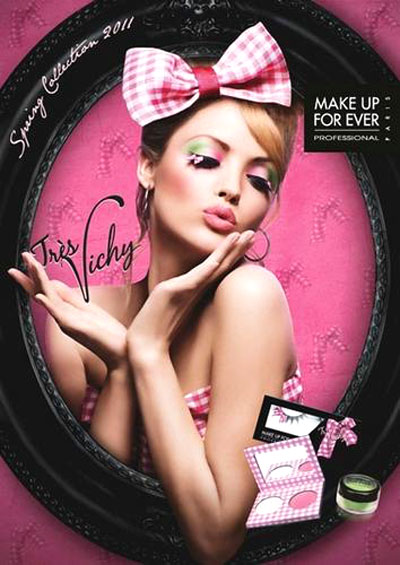 Retro-motives of the 1950-s look really fresh! Bright shades of pink and spring green are especially emphasized in the collection. And the checkered bow embellishes not only advertising images, but even false eyelashes for a new and playful spring image.
New colored powders Star Powder Diamond look very attractive. These are sparkling textures which can be used practically in all cases: as shades, rouge, highlighters, powders, and even for lips. They can be used with the help of dry or moistened applicators. New spring shades include:
#67diamond white,
#68 diamond pink with purple highlights,
#69 diamond pink with golden highlights,
#70 diamond green with golden highlights,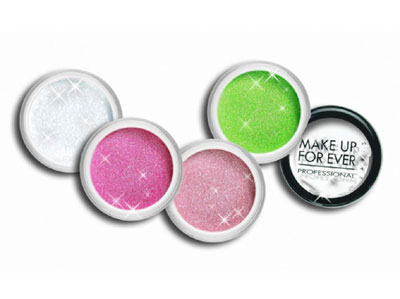 The two-color palette of Vichy Blossom Palette contains the white shimmer and the pink shimmer – a splendid accent for eyelids and rouges.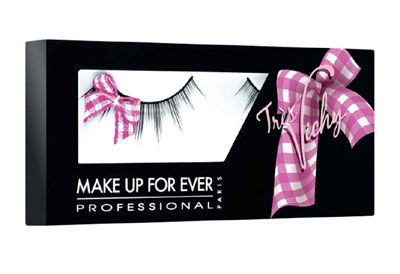 The super novelty of the collection is the fantasy false eyelashes. Brigitte Bardot's calling card. The eyelashes Très Vichy Faux-Lash are made from natural hair and have a checkered bow on their side!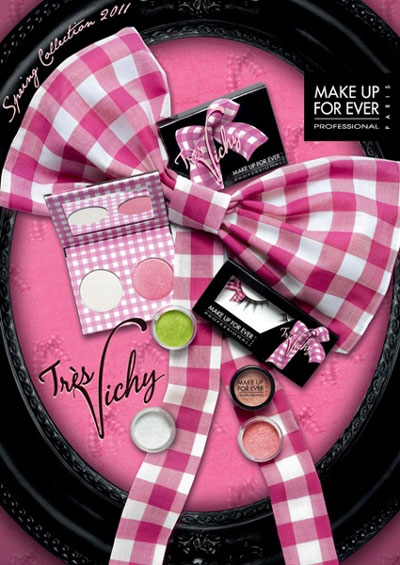 Source of the image: Beautystat.