Make Up For Ever summer makeup collection offers luxurious and trendy shades of makeup. These are trendy aquatic and emerald colors for the eyes and bright pink and coral lip colors.
Aqua Rouge is available in five new colors for lips: fuchsia, pomegranate, pale pink, bright coral and coral. This is a 2-in-1 product: the lipstick comes together with the pigmented liquid, which serves as a lip gloss and makes the lipstick brighter.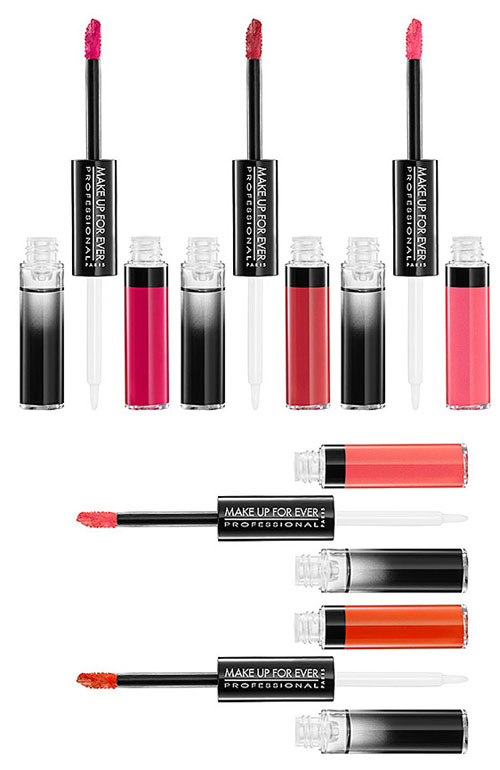 Aqua Lip. Liners can be used as a primer before using lipstick or as a lipstick pencil. There are two shades:
# 19C Pomegranate Pink
# 20C Baby Pink
Long-lasting cream shadows Aqua Cream. Even during the hottest days, they preserve a very intense color. The eye shadows are not accumulated in the folds of the skin, and they moisturize it. There are three new shades:
# 52 Pearly Green Lagoon,
# 53 Pearly Pastel Green,
# 54 Pearly Mauve.
Eye Liners are creamy, highly pigmented, and long-lasting. They are produced in two shades:
# 25L matt brown,
# 52L pearl green.