Peter Phillips, the creative director for Chanel Makeup, has introduced a new fall makeup collection, Les Essentiels De Chanel.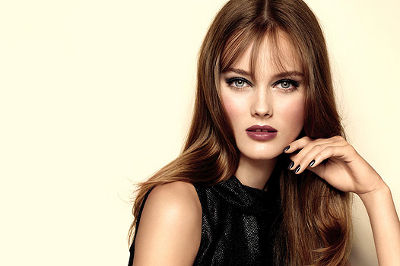 Chanel's brand elegant style – a little black dress, two-color shoes, a quilted bag and a subtle Schlei fragrance – appears more intense and bright in the new season.
The star of the collection is monochrome eyeshadow of an intense color, Ombre Eesentiele, made with the help of a special consolidation technique, which allows for a more intense matte effect, as well as "slurry" technology, which gives the eyeshadow creamy softness and satin shimmer. The eyeshadows are represented in the following palette: Complice (natural peach shade), Eclaire (gold), Furtif (pale gray), Infini (light silver), and Noir (black ultra-pigmented eyeshadow).
Les 4 Ombres eyeshadow palette offers an exemplary harmony of colors: intense red, beige, pale pink and barely flickering gray-brown.
The makeup line also includes a two-colored eye pencil, Stylo Yeux Waterproof: a shimmering Silver Light and a coal-black Noir Intense.
Another innovation from Peter Phillips is Universal Satin Blush Lumiere D'Artifices, which looks perfect in the midst of the fall on the skin of any color, and extends the magic of warm sunny days.
The collection also features Rouge Coco and Rouge Coco Shine lipstick. They are distinguished by light texture, and a palette of shades, which are always trendy: maroon-brown with a light plum shade – Caractere, almost translucent beige Chic and classic pale pink Parfait.
Le Crayon Levres lip pencil corresponding to the shades of Rouge Coco emphasizes the natural shape of the lips with a simple line and prolongs durability of your makeup.
Allure Extrait De Gloss and Lebres Scintillantes lip glosses are ultra-shining and saturated with pigments. They combine elegance with bold colors and make a striking contrast with expressive eyes.
Le Vernis nail polish shades from the new Chanel collection are as follows: the fuchsia Suspicious, the asphalt-color Vertigo and the gray-red Frenzy, showing a maximum of its classic potential and at the same time violating the established rules of elegance.