Dior is releasing its Holiday makeup collection 2010 Dior Minaudiere and creates a luxurious image with the gold and warm bronze shades. The collection is expected to arrive in stores in early October 2010.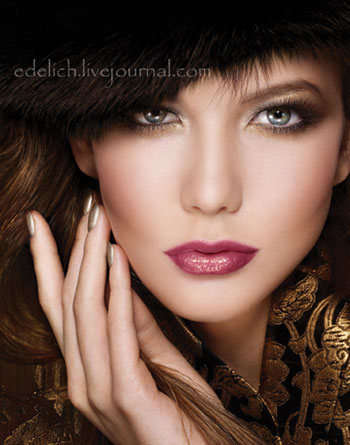 Get ready for golden glow on nails and eyes, for magnificent vintage packaging, and rich cherry color on lips.
The limited palette for eyes in beautiful carrying case is the base of the collection. The palette comes in two variations. Each palette holds three eyeshadows, an applicator, a brush, and a large mirror.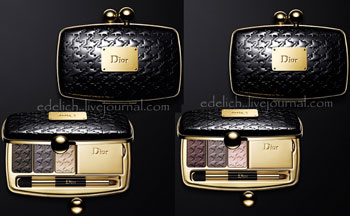 The classic five-color palettes Dior 5-Couleurs Eyeshadow are also offered. Those come in two versions as well The versions differ not only by colors but by texture as well.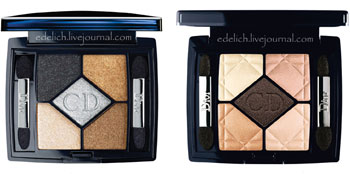 Eyeliner – only in black.

The collection also includes volume boosting serum for eyelashes Dior Show Maximizer Lash Plumping Serum.

Lipgloss Dior Addict Ultra Gloss is available in four shades. Two of them are reintroduced from the last seasons. Yet, the cherry shade needs to be mentioned separately – since it is an absolute hit!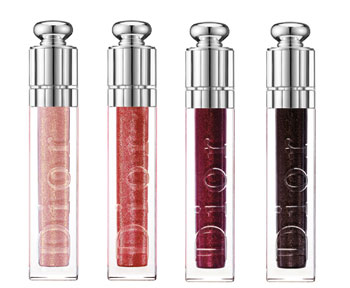 Nourishing lipstick-serum Dior Serum De Rouge comes in two shades. Both colors are not new, but instead are borrowed from the previous collections. However, they are perfect for this Holiday image from Dior.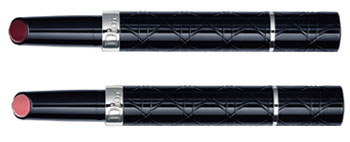 Nail polishes Dior Vernis comes in three colors. The two golden colors are new products.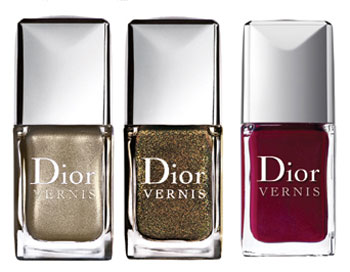 Foundation Dior Nude SPF 10 Foundation is a reintroduction from the previous collections.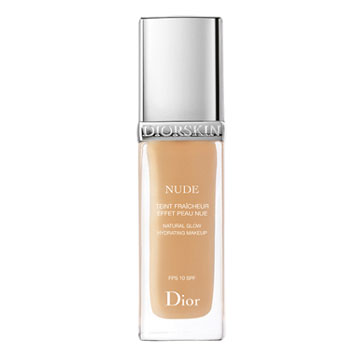 The concealer Skinflash Radiance Booster Pen is also in gold.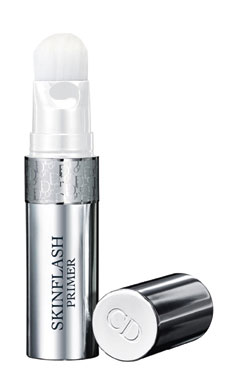 Source of the image: Chicprofile.