The legendary French fashion designer Pierre Cardin was one of the major stars of the last Fashion week in Paris – 60-year anniversary of his fashion brand Cardin was celebrated for the first time in a decade by a sterling show of his new collection for spring-summer 2011.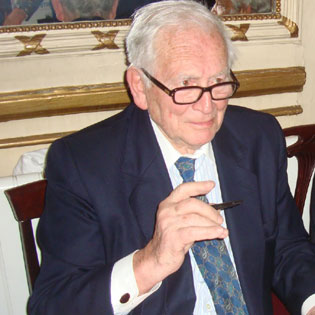 In an interview before the show, Cardin stated that despite his advanced age, he is not going to transfer the brand management to a young designer because he believes that today's fashion designers are far less avant-garde than Cardin himself. This statement by the master of French fashion seems quite reasonable given that till now, world-renowned stars wear his creations. For example, Lady Gaga most recently appeared on the red carpet in an ensemble from Cardin.
Source of the image: Karentamblyn.