Google found a way to promote their new gadget – they teamed up with a fashion designer. Diane von Furstenberg and her DVF fashion house.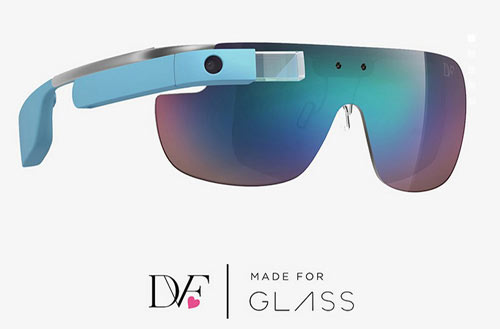 June 23, the joint Google Glass collection will be presented. It will offer 13 glasses, including 8 sunglasses and 5 usual eyepieces. The new items can be purchased online at Google Glass and Net-A-Porter websites. You will also be able to buy them as a part of DVF Resort 2015 collection.
DVF was not accidentally chosen for cooperation, because Google has been friends with the fashion house for many years. Back in September 2012, Diane von Furstenberg became the first designer who designed glasses for Google Glass, and all models at the DVF Spring-Summer 2013 show wore the high-tech eyepieces on the catwalk.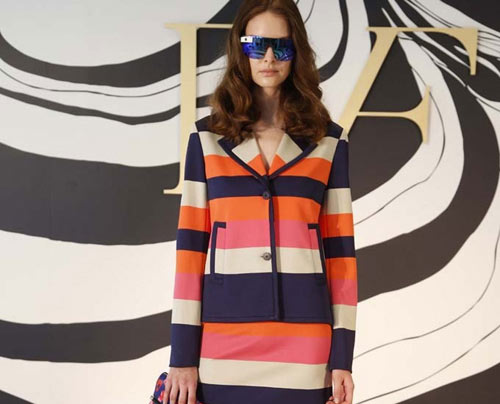 In the photo: Diane von Furstenberg and Google founder Sergey Brin at the DVF Spring-Summer 2013 show (according to Reuters).
The price for Google and DVF joint product is $1,620, while usual Google Glass are slightly cheaper – $1,500.