It's such a pleasant thing to buy a cheap plane ticket, where you do not pay for the luggage! Especially if you travel for only 2-3 days. However, it is sometimes just as difficult to decide which items to take with you as your hand luggage, or not to overload your back, if you travel with a backpack and have to walk a lot.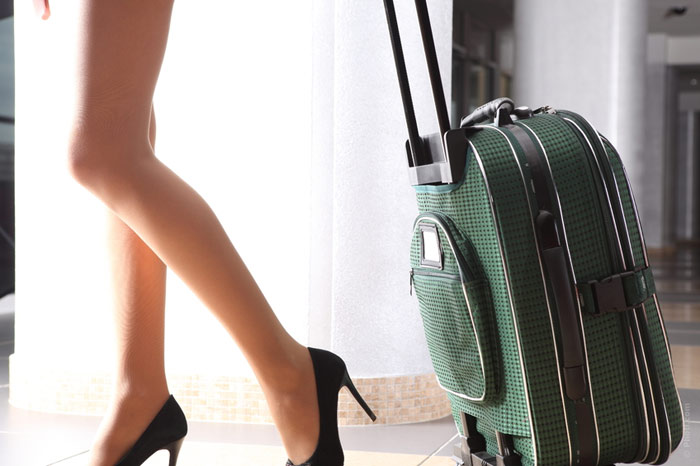 How to travel luggage-free? Here are several useful tips.
1. Take a suitable bag
The size of your handbag determines how many things you can carry on board. You need a convenient bag that is easy to carry and easy to keep on the top shelf or under the seat on a plane. Choose soft rectangular bags. You also need to consider the size limit of your handbag, which is usually 55x35x22 cm (22/13/9 inches). If it's too heavy for you, choose options with wheels – like a mini-suitcase. There are also suitcases that can be used as backpacks.
2. Stop packing clothes
Do you really need a little black dress or a third pair of shoes? Probably not. Chronic fashionistas usually pack dresses for every occasion. However, if you want to travel luggage-free, you must learn to choose carefully what to pack as your hand luggage. Start with clothes that can be combined with each other. It would be great if you could get by with just one pair of shoes. If not, then choose two most suitable pairs (sneakers and shoes, slippers and ballet flats).
3. Buy compression bags
Compression bags are traveler's best friends. Pack the things into bags and just fold them or suck all the air out with a vacuum cleaner. This will free up a lot of space in your bag. However, things will be crumpled, but that is a separate issue.
4. Use technology
Do not waste precious space for books and magazines. Take a device for reading electronic books. Modern gadgets will allow you not only to download and read novels on the beach, but also to get access to email and the Internet – so there is no need to take a heavy laptop.
5. Do not take things that you can buy
If you travel for three weeks, do you really need to pack the entire stock of toothpaste, mouthwash, shampoo and conditioner? Maybe you could buy the necessary things after the arrival. These things do not just take up a lot of space, but also make your suitcase heavier. Take what you need for a day or two. It also makes sense to pour shampoo into small jars (e.g., such as in hotels). It will save space. Take small testers of cosmetics instead of a whole jar or a tube of cream.
6. Analyze each thing
Before you add anything, ask yourself if you really need it, or you take the thing just in case.
7. Gather information about the place of stay
Find out in advance if the hotel has a hair dryer, soap, shower cap, towels, etc. If you are going to stay in a hostel or camping, you might need all this. On the other hand, you will not take too much, if you have the information in advance.