Winter holidays. New Year and Christmas. How to create an atmosphere of a long-awaited holiday and a good mood?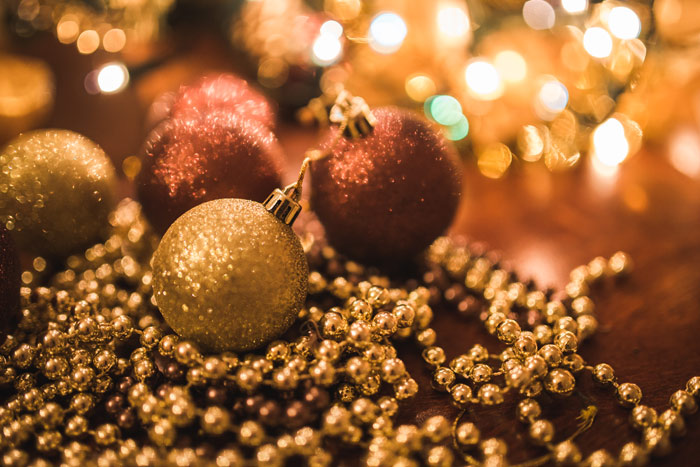 What is the best part of any holiday? Of course, anticipating it. Let us prolong this pleasant feeling and create an atmosphere of a long-awaited holiday for yourself and your family. It is not necessary to wait for the arrival of the winter holidays to start rejoicing and having fun!
Do you remember these holidays as a child in your parents' house? Do you recall the feeling of Christmas coming, a joyful mood and anticipation of something very kind and good? And now we hear from many people that they are in no mood to celebrate and that they do not feel like having a holiday… When do people lose this wonderful childish sense of a holiday and the festive mood? And how can we get it back?
At least we can try. You do not need to wait for someone almighty to come and give us a "real holiday" that we would definitely feel. To uplift your mood, you can create festive atmosphere yourself, using the easiest things available.
How to create a festive mood?
Start preparing for winter holidays in advance. After all, it is the preparation for the holidays that creates such a pleasant feeling of something big and joyous and gives you a festive mood.
Gradually, decorate the house and the office for Christmas and New Year, creating Christmas compositions of fruits and cones, designing a wreath for the door and other festive decorations with your own hands (it is even better to involve kids).
Buy and wrap gifts
Start buying Christmas gifts as soon as possible and immediately wrap them in a beautiful pre-purchased wrapping paper. Let the wrapped gifts be piled in your house, intriguing the family and creating a festive mood and atmosphere of the upcoming important event.
Decorate the Christmas tree
Buy a Christmas tree as soon as they appear on the market and not at the last minute. A living tree cannot be compared with an artificial one. Yes, it needs more work and effort, there will be much garbage, and it costs a lot more. But the thrill of having a real tree… is also real, not artificial: it creates a special festive mood. If you cannot afford a natural tree, get some spruce branches, which can be put into water. If you are concerned about how ethical it is to cut down fir trees, your unease is pointless unless the tree is cut down by poachers in the forest. Growing Christmas trees on special plantations has long been a legitimate and eco-friendly business.
Take part in Christmas events
Book tickets in advance and visit some special holiday events: concerts, a Christmas market, Christmas performances with children, singing Christmas carols, a school concert. All this, of course, will give you the spirit of the upcoming holiday and a special festive mood.
Listen to Christmas music
Buy a couple of CDs with your favorite Christmas and New Year songs and be sure to sing along. Do not worry if you have neither an ear for music nor a nice voice! All of this does not matter, because you sing along to your own pleasure and not for the public. These immortal hits like I'll Be Home For Christmas, Silent Night, Holy Night, White Christmas, O Come All Ye Faithful always evoke bright sadness and undoubtedly create a special Christmas mood. YouTube offers a wide range of songs performed by "retro" and contemporary stars, so you can choose anything to your own taste.
Light scented candles
When it is getting dark (and it gets dark really early in December), light the candles with your favorite winter flavors. If you have a fireplace, do not forget to use it at least a couple of times a week. Nothing creates such a relaxing winter coziness and mood as a fireplace.
Surround yourself with warming winter flavors
The above mentioned scented candles or aromatic arrangements (for example, Christmas pomander composition of oranges, cinnamon and cloves) will come in handy. You can put a small saucepan with water on the stove and put a cinnamon stick, a few slices of orange, a little vanilla, cloves and other spices there. As the water simmers, the house is filled with warm aromas of winter spices.
Drink winter beverages and cocktails
Over the weekend, treat yourself and your nearest with traditional winter cocktails and drinks. For example, mulled wine or hot cider. For children, there are non-alcohol versions of these famous drinks.
Bake cookies
Bake Christmas cookies and decorate them together with your children. Give these cookies to relatives, friends, and colleagues. This will help them share your good mood and contribute to the inevitable approximation of the long-awaited winter holidays.
An elated festive mood helps you plan the way to spend Christmas and New Year easily and pleasantly. After all, these holidays will always remain your children's sweet memories about the parental home…