Versace revives its perfume Versus, which was discontinued quite a while ago. Christopher Kane's (famous British designer) collection of capsules containing famous perfumes helped bring this perfume back into the world. Here comes the latest women's perfume Versace Versus.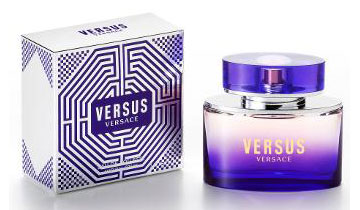 Donatella Versace notes that she wanted to create a perfume, which would reflect the contrast between romantic femininity and strength of modern women. This fragrance is thus dedicated to women who love to be daring.
The "heart" of the fragrance is particularly strong, it includes kumquat, rose, apple, patchouli. The base notes include musk, lemon, orange blossoms, and Ambrette seeds.
Source of the image: nstperfume.com.