Mariah Carey will again please us with her new signature fragrance. But this time three scents will be launched at once! Mariah Carey based new fragrance line, Lollipop Bling, on her own engagement story and ring-pops.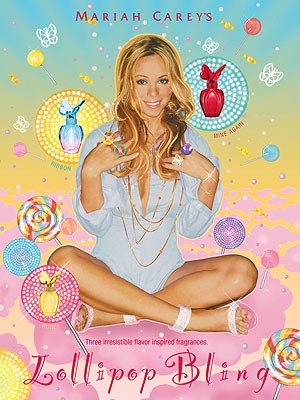 The story behind the new fragrance is very romantic. Last September, Mariah Carey appeared in The Oprah Winfrey Show and told how her husband made a marriage proposal to her. Believe it or not but Nick Cannon gave Carey a ring-pop as a gift. Inside the package, Ms. Carey found a proper huge diamond engagement ring. Such unusual proposal moved Carey so much that said yes to marriage.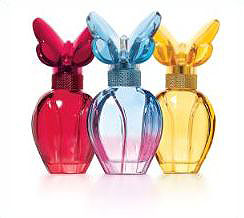 This romantic story became known at Elizabeth Arden. The company approached the singer with a deal to launch a perfume that could resemble her about that happy day. So now we have three candy scents named after Carey's songs, Ribbon, Honey and Mine Again. Judging by the bottle design, Mariah Carey doesn't want to grow up.
Source of the image: lollipopbling.org