Scientists from the University College London suggest that women tend to see their reflection in the mirror as shorter and fatter version of reality. A report on this study appeared in a recent issue of Proceedings of the National Academy of Sciences.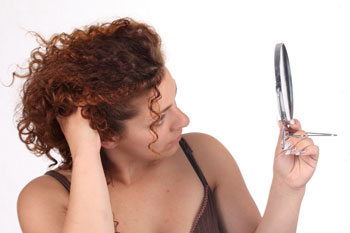 Researchers asked volunteers to place their left hand under a table and guess positions of their fingertips and knuckles with a baton. Based on the results the scientists discovered how we perceive our finger length and hand width. In general, all volunteers exaggerated their hand width by two-thirds while finger length was estimated a third shorter.
According to study leader, Matthew Longo, people tend to perceive the parts of body as wider and shorter version of reality. This is particularly the case with women because they are more worried about their looks. Longo says that some women look in the mirror and see they are not fat but they still can't get rid of their distorted body perception and make themselves believe they look slim.
Source of the image: photl.com