It's only temporarily that DKNY classic green apple will look like extravagant and vibrant pop art work. August will see the launching of the limited edition of Be Delicious fragrance in a new creative packaging accompanied by a comic strip and poster images.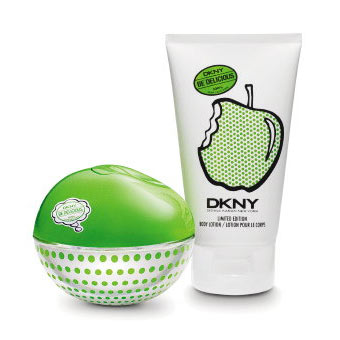 The true hero of the novelty is a famous pop art illustrator Brad Hamann. The illustrations for the packaging are inspired by pop art style with all the attributes of a comic strip from speech balloons to ben-day dots. This fragrance is a godsend for those who like collecting strange and creative things. The scent of DNKY Delicious Pop Art is equal to that of its inspirer – Be Delicious.
Source of the image: basenotes.net.