The original "Darling" fragrance launched by the Australian singer Kylie Minogue was released in 2006. Then its success was consolidated by its flankers – "Sweet Darling" in 2007 and "Sexy Darling" in 2008. In the summer of 2011 the pop star presented a continuation of this perfume story in the form of a new fragrance called "Dazzling Darling".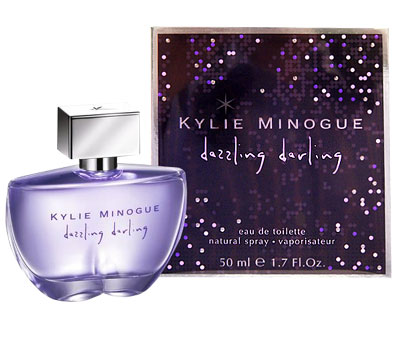 The premiere was held in August this year. The fragrance was described as the one which emphasizes femininity and individuality, and leaves a memorable trace.
"Dazzling Darling" opens with the fresh notes of spices and the accents of red pepper, berries, and violet. Roses and the buds of iris are the elegant "heart" of the fragrance. The base notes are delicate and warm sandalwood and cashmere musk.
The fragrance can be purchased in bottles of 30 and 50 ml, in the form of eau de toilette. The shape of the bottle is the same as that of the previous fragrance, and only the color is different.
Source of the image: Fragrancemad.