You could watch Victoria Beckham swinging on a swing in London recently. It wasn't for Beckham's entertainment, however, but a shooting for her new women clothing fall 2009 collection ad campaign.

The socialite was busy at the shooting, guiding photographers and stylists. In photos, models clad in chic dresses, Victoria surely among them, are swinging on a swing in front of an old house. Victoria jumped on a swing wearing a classic tight cashmere dress of her own design, big sunglasses and Christian Louboutin stilettos. They say, Victoria was the only model who never smiled, swinging on a swing.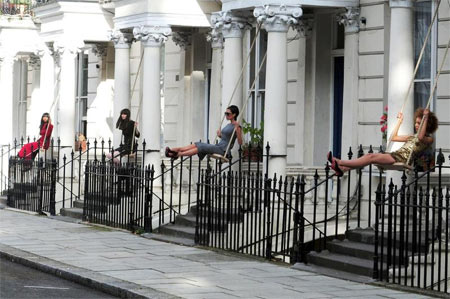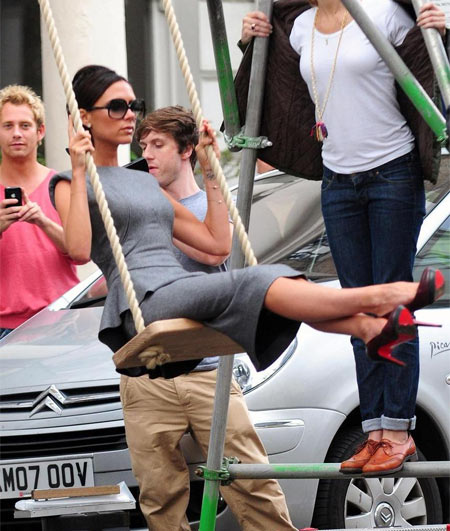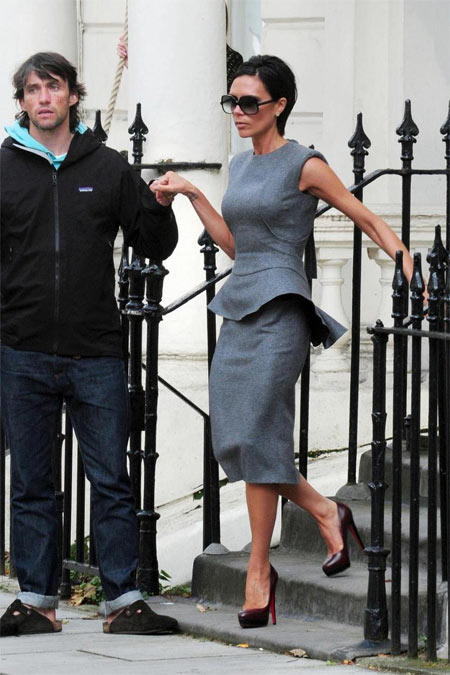 Source of the images: vipflux.com.