Some time ago, heelless high heel shoes seemed a very shocking phenomenon. Everyone would study with interest Lady Gaga's shoes created by Japanese designer Noritaka Tatehana. People shaked their head, saying that the shoes were suitable just for the stage, and the singer put them on in real life.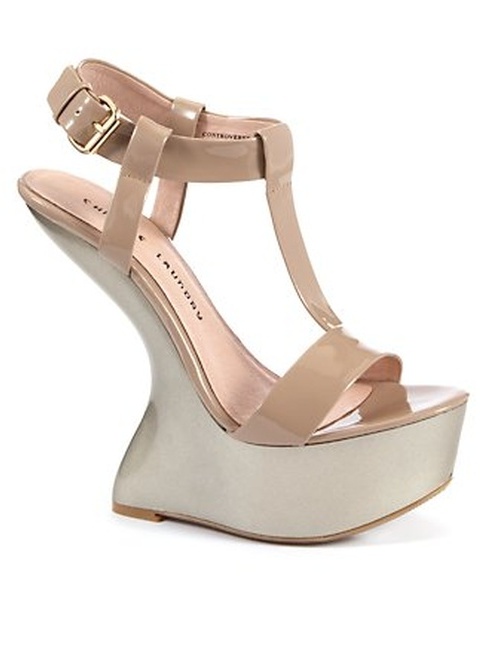 But then cut platforms that remotely resembled Japanese wooden shoes appeared in the McQueen collection… And off we went!
The doubt of those thinking that the shoes cannot be worn must be dispelled: they are even somewhat more comfortable than wearing high heel shoes. At least you will not break the heel. What is also more useful is that the platform of this kind makes you walk properly in the shoes with high lift, and you will not beat the ground with your heels, without straightening your knees, which can be often seen in the streets.
However, it is not all about gait. We have a new object of fashion interest – this year is generous in terms of such discoveries. Heelless shoes are everywhere: both in designer collections and in the products of such democratic brands as River Island and New Look.