The New York designer Katie Gallagher presented a quite distinctive futuristic collection of nude corsets in the form of chest exoskeletons, corsages made with spandex and elastic bands, which keep the impermeable fabric of the designs in tension.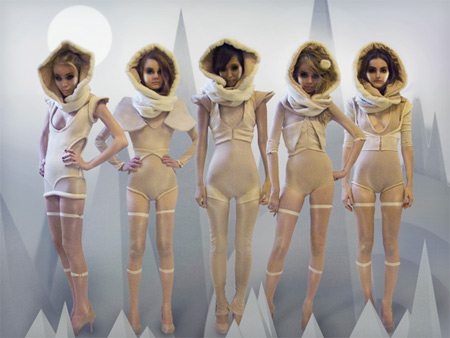 With those extraordinary works, created in a manner peculiar to Gareth Pugh and Yohji Yamamoto, the designer is trying to express his vision of solitary coldness of sexuality and daring nakedness.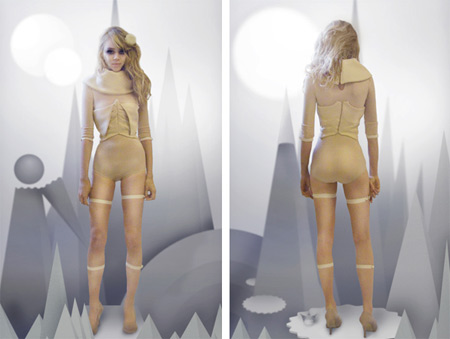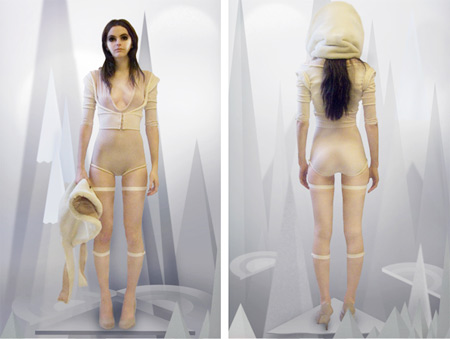 Source of the images: katiegallagher.com.