It is no secret that even the best of us occasionally have failures with the dress code for various events. At the opening of the French House exhibition, the audience appeared in various attires – mini-dresses studded with sequins, boring office blouses and skirts, even jeans – though the Black Tie dress code was stated in the invitations. At a reception given by a major pharmaceutical company in Paris, the guests seemed to have understood just the worst word from the Creative Cocktail inscription and were dressed in most creative ways, including hat-ships and light green palazzo trousers with lurex. And one famous person from a British family of the Spencers showed up at a charity auction in a bright fuchsia dress, covered with gems the size of a fist, whereas the dress code of that event was British Picnic, which means quite casual. Such absurd situations happen all the time, but we hope that our review of the types of dress code will help you avoid them in future.
White Tie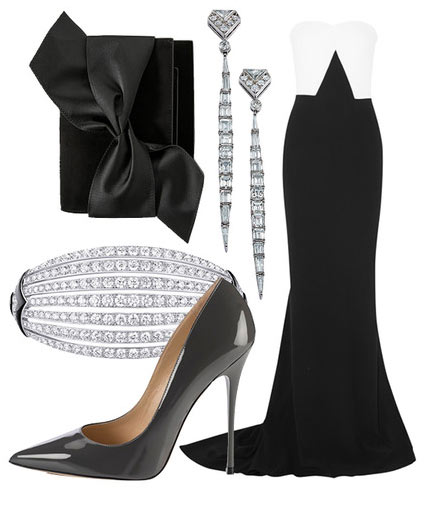 White Tie is, of course, the most formal of all formal dress codes. At the sight of this dress code, men should feel most embarrassed. There was a case at the opening of the exhibition at the Metropolitan Museum when the actors and male musicians just came in suits with white ties. However, the rule says one should wear a tuxedo or even a tail-coat. For women, everything is much simpler. White Tie involves a long evening gown with bare shoulders and without extra details. This gown always goes with jewelry, whose choice is not limited. The only requirement is that gems should glitter in the evening light. Among other accessories, one can mention a solid clutch and gloves, although this is optional.
Black Tie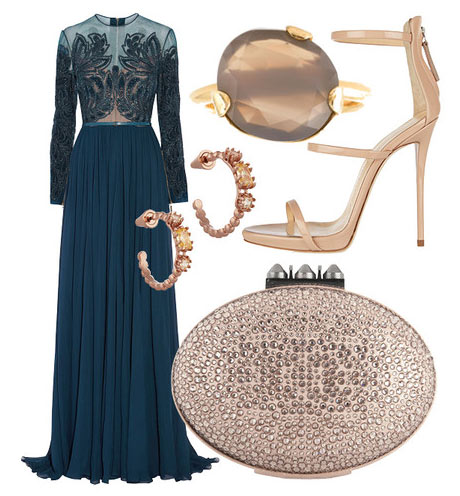 Black Tie is the second formal dress code. To know the difference from White Tie, one should look at the details. Black Tie allows much more: a dress can touch the floor and be decorated with lace, embroidery and crystals. The main thing is to observe the color scheme: dark colors, black, brown, blue, although sometimes red is allowed. Jewelry is also required, but it may be simpler than in the White Tie dress code: no gems, precious metals should be enough.
Creative Black Tie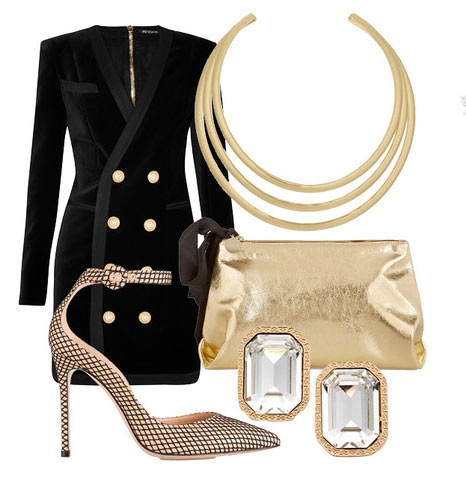 Here is a rare type of a formal dress code that allows things in the spirit of the latest trends. It could be dresses and tuxedos, dresses with prints or dresses entirely of lace and embroidery. Other items of clothing are acceptable, such as overalls or suits in men's style. Funny clutches, bright shoes and fancy jewelry can help simplify the formal way of dressing. Just remember that the whole outfit should embody elegance rather than creativity.
Cocktail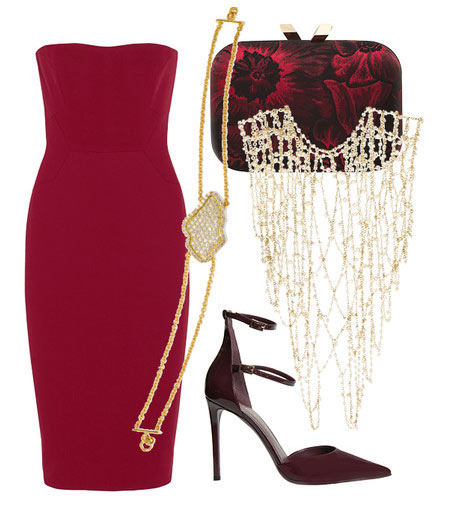 Cocktail dress code presupposes shorter dresses; there is even a special term dealing with cocktail length. An obsolete rule claims that cocktail attires should be dark in color, but today all shades are allowed – from bright to pastel. Large jewelry, including replica jewelry, watches and unusual shoes complement this type of dress code. Many people, including stars, often appear at events in blouses and skirts of medium length, but in our humble opinion, this makes the image much less elegant.
Business Formal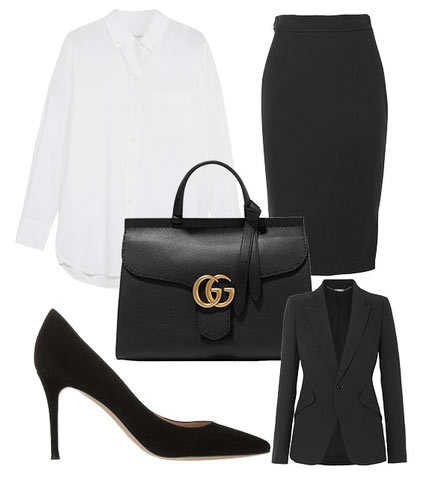 This type of dress code is often demanded at business meetings or major conferences. One should think of it as a more elegant and stylish version of the familiar business image, but the focus is on accessories. A fitting dress or a suit with trousers or a skirt should better be complemented with laconic decorations, an expensive bag or a folder for documents and boat shoes on medium heels. One small detail is permissible: vintage earrings, a brooch or a pendant.
Business Casual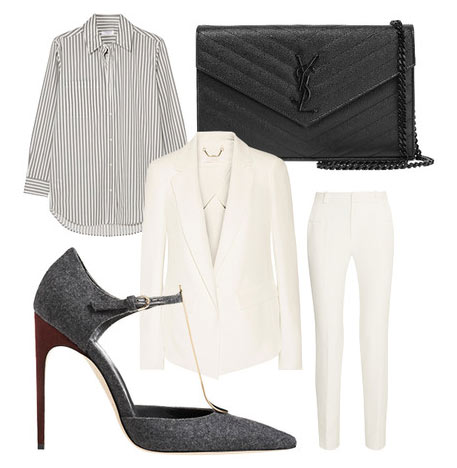 This is the dress code, which is suitable for office or evening activities at work. The keyword is still "business", so the image should be relevant: neutral colors, strict silhouettes and lack of details. One or two stylish or casual things can be added – a striped shirt with a white suit, peep-toe booties, a sleeveless blouse or bright decorations.
Smart Casual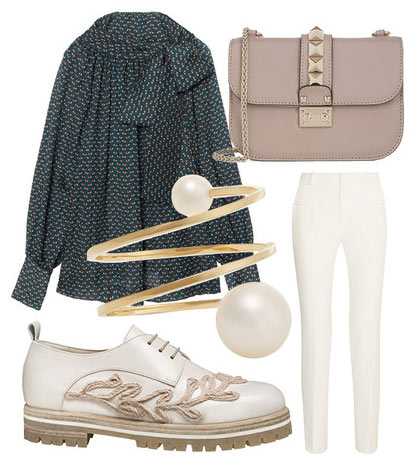 This dress code can be described as a slightly more elegant version of the everyday casual style. Therefore, it is easier to say what you cannot wear – ripped jeans, even if they are deliberately-aged, mini-shorts, and T-shirts with too frivolous inscriptions. It is useful to have a look at French women to learn this type of dress code – only they can combine a singlet with pantaloons and jewelry and look relaxed and natural.