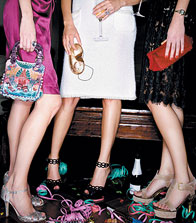 You already know where you're going to celebrate Christmas this year, but haven't chosen the dress yet? And what about the shoes? You still don't have them? That's no problem! I'll help you choose the right pair. Yes, and the hairstyle in no problem either – I'll share some very useful hairstyle tips. But what's wrong with you? Tired? There's a great idea on how to make your face look fresh fast… and much more ideas how to get ready for the event. With these tips, you will outshine everyone at the Christmas party!
How to Choose a Dress
Choosing Christmas dress is a priority. Don't take fashion trends for granted. It's worth to listen to what personal stylists of celebrities are saying. They recommend those with sensitive skin to wear dresses of neutral natural colors which conceal facial redness. Stylists also warn those who are crazy about wearing black dresses which emphasize dark circles under the eyes. If you have dark circles, wear light color dresses.
Epilation
Don't leave the epilation until last moment to avoid irritation. You'd better make it beforehand. If you removed your hair just before the party, try the following: drop a few aspirins into ¼ cup of water and rub your skin with the mixture. The skin irritation will disappear without any traces in half an hour.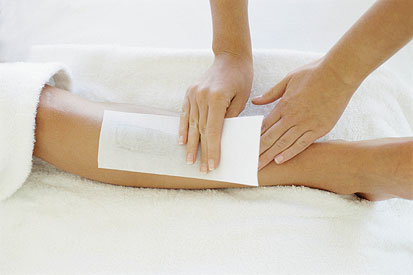 Eyes
Don't leave it all to eye makeup and beauty products. You need to focus on your diet. Leading dermatologist Nicolas Perricone says the dark circles under the eyes are signs of inflammatory processes in the body. Just don't take it close to heart. There is something you can do about it: cut down on sugar and carbs on Monday and you will see significant changes by Tuesday. Stick to the diet for three days for better effect.
Hairstyle
Don't go to new hair stylists – even to prominent one. You never know what his (her) idea of fashionable hairstyle would be. Make an appointment with your hair stylists in advance. Discuss the trends in hairstyle salon and choose what you like the most. If you are ready for hairstyle adventures, you can go for the now hottest short hairstyle a la Agyness Deyn.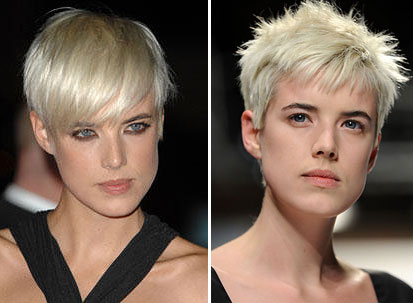 Hair Styling
Your hairstyle will look stylish if you forget about neatness. Don't try to build a "hair spray cemented" composition on your head. Your styling should be light and moving. And take a hairclip along to gather your hair into a stylish bun or a ponytail in the midst of dancing.
High Heels
If you plan to try some new skyscraping stiletto heels, think how it would feel to spend a whole Christmas night wearing them. Because you are more likely to dance at the party. Don't wear old worn in footwear. Indulge yourself in buying a new pair for Christmas. If you are afraid to make holes in a dance floor with your stiletto heels, opt for flats. Moreover, flats are now trendy for evening parties, even for very informal occasions.
It would be a good idea to invest in special Dr. Scholl's gel insoles. They would make your feet feel absolutely comfortable. These insoles are the best way to fit in new shoes without feeling discomfort or getting corns.
Removing Tired Look
Pre-holiday fuss is always wearisome. But your face should look fresh and lively. Don't rush to conceal your tired look under layers of foundation cream and bright-colored rouges.
Here is the advice from a top makeup-artist at M.A.C. Terry Barber. If a model has a tired look before the show, Terry makes a cold mineral water facial bath for her. It is better to use carbonated mineral water as its bubbles provide an excellent refreshing effect.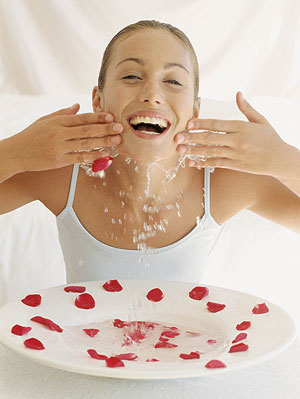 Alcohol
Alcohol is served at any party. It's important to choose the right drink and not to go over the top. Remember that sparkling wine gives a glitter in the eyes. This alcoholic beverage increases pheromones levels both in men and women, boosting sexual desire.
Don't drink too much cocktails. Not only do they contain a mixture of different alcohols (it will cause tough hangover) but also lots of sugar and other high calorie ingredients.
Fragrance
With tiny bottles or solid fragrances, you don't have to take a big bottle of perfume along. Choose new fragrance in advance and keep it until Christmas. Next year, new fragrance will remind you of the party, lifting up your spirit.
Tomorrow I'll share some great makeup tips that will help you look brilliant at the Christmas party.
Photos of Agyness Deyn: hairbrained.wordpress.com, marieclaire.co.uk.