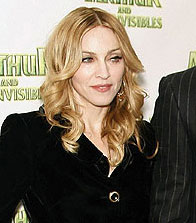 Up till now, it was hard to tell the type of relationship between Madonna and Alex Rodriguez, but one detail is clear – they definitely do not share puppy devotion. At least from Madonna's side. Some say that the singer became fond of one male model during her latest tour through Latin America. His name is Jesus Luz. They met at the photoshoot. There is a "ficando", as Brazilians call it, between the two – a devotionless fling. They kissed and did other things, but this does not mean they are a couple now.
However, Madonna liked the boy so much, that she even offered Jesus to accompany her during her tour in Sao Paolo. An excellent choice, since she got herself two things at once – some entertainment along with someone to watch cartoons with the kids.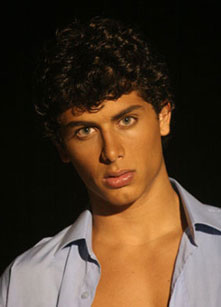 Guy Ritchie, however, also did not waste time in the meantime. They say that he is having a fling with Jemima Khan. Jemima is the daughter of rich heiress Annabel Goldsmidth's and financier James Goldsmith.
In 1995, she married a Pakistani cricket player Imran Khan. She has two sons from him: a 12-year-old and a 9-year-old. However, their marriage fell apart in 2004. After the divorce, Jemima dated Hugh Grant, but their relationship did not last long. She is beautiful, free, and rich. Besides, she is trying herself in the big business field by releasing a collection joined with the Azzaro house.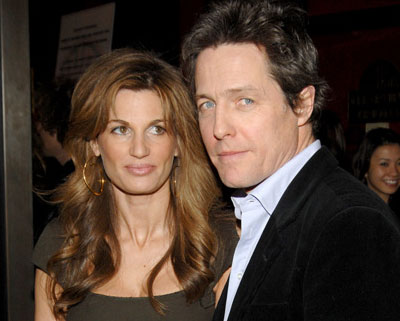 In early December, Jemima and Guy were at Mathew Freud's official dinner, Freud is the head of the largest British company, which works with public relations. Sting's wife Trudie Styler, was seen at the dinner as well. Styler was the person, who introduced Guy Ritchie to Madonna. Guy was introduced to Jemima not by Styler, but rather buy Uma Thurman's fiancé.
Last weekend they were spotted at Freud's party as well. That time it was a Christmas Party. The guests included such celebrities as Stella McCartney, Lily Allen, Mick Jagger, and Kevin Spacey. They say that Jemima and Guy did not leave each other's side even for a minute during the party and it was obvious that they are having a fling.
Photos of Madonna, Jemima Khan, Hugh Grant and Jesus Luz: fadedyouthblog.com, thefirstpost.co.uk.