Sienna Miller, the G.I. Joe star, is apt to follow her instincts blindly – the fact she's well aware of. "I have a good brain on me, but I've never really used it when it came to making decisions about love, which has been a blessing and a curse."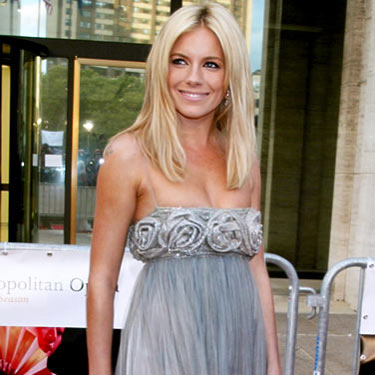 The latest urge from her instinct pushed her towards dating Balthazar Getty (a he-man from Brothers & Sisters), a married man with four children. Whether it was much fun or not for Sienna personally remains unknown, but the bad publicity it drew did make her sit up and take notice.
And she doesn't seem to like what she noticed.
Speaking to the British GQ people, she had to admit that it "probably looked awful. I probably seem like not a particularly nice person, not a girl's girl."
Now that her "good brain" finally got the better of the Big Bad Instinct, she feels she can issue a reasonable comment on her affair. "The situation I got into was not ideal, but it happened and if I could go back and be more responsible, I would."
Which didn't quite prevent her from going back with a bite. "I do think sometimes people get morally superior without understanding situations," Miller says, and that's as good a rejoinder as anything.
Source of the image: askmen.com.