The World Health Organization (WHO) keeps working on getting the first swine flu vaccines licensed and ready for public use from the beginning of this fall, and keeps us informed about the headway.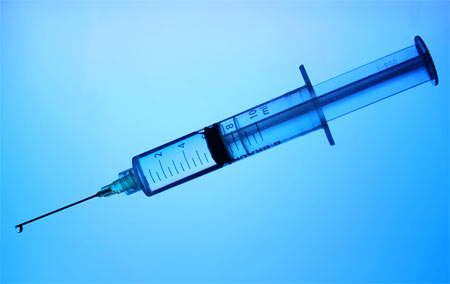 The testing of the vaccine on humans has been going on for some time conducted by several drug manufacturers simultaneously, and preliminary safety results are expected in about three weeks.
WHO director of vaccine research Dr. Marie Paul Kieny is sure that absolutely no insidious results are to be expected. In her BBC report she stated that the vaccines were made using a sound and proven technology and therefore are safe.
"The quality controls on today's vaccine are much better than they were 30 years ago," she said, adding that WHO officials are on the lookout for signs of any side effects that may prove harmful.
That doesn't include reactions like injection pain, fever, nausea, and diarrhea that are considered normal in such cases.
So far everything is going smoothly. "We see no apparent safety signal," says Kieny. "There is no safety concern with using adjuvanted vaccine."
This opinion is seconded on the WHO official website. It assures all those concerned that the licensing procedures "are rigorous and do not compromise safety or quality controls," quoting the message that came on the site Thursday.
Some versions of the vaccine contain adjuvant, an agent that enhances the efficacy of the vaccine's active ingredient and strengthens the body immunity. While adjuvant is not licensed for use in vaccines in the US, WHO urges the countries that can use adjuvanted vaccine to produce more of it.
Dr. Kieny confirmed that adjuvanted vaccines can be safety injected to pregnant women and children.
Pregnant women, along with healthcare workers and people with underlying health problems are scheduled to be the first recipients of the vaccine.
Source of the image: sxc.hu/profile/Scyza.