One of the most beautiful Hollywood couples are about to split: Eva Mendes and Ryan Gosling could break up. The reason is very simple: Eva's uncontrolled jealousy.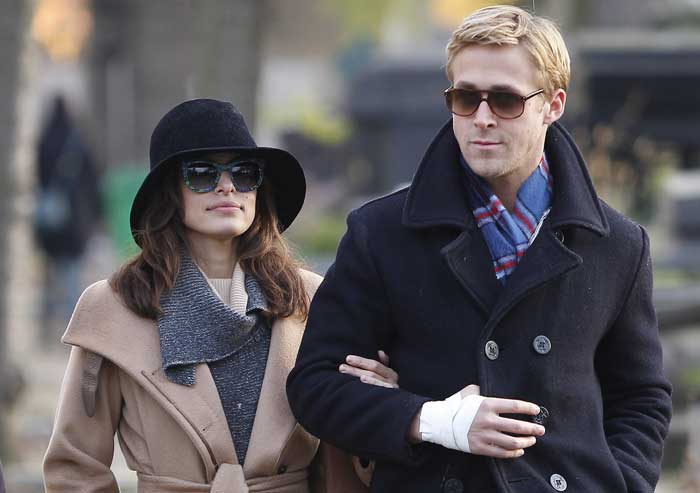 It is known that they took a pause in the relationship six months ago, but now, most likely, the situation is taking a serious turn.
According to an insider, who gave an interview to Us Weekly, Gosling is very 'moody', and his spirits are constantly changing:
"She sees a text from a mystery number and assumes he's talking to girls. 'I wouldn't be surprised if they split for good soon. "
39-year-old Eva Mendes' friends said that they had noticed a drastic change in her behavior:
"She shuts down anyone who brings Ryan up, 'the pal says of recent developments. 'It's clear something is wrong."
The official representative of the actress says everything is all right.
We will remind you that Ryan and Eva have been together since September 2011. Numerous film projects literally keep throwing them at different ends of the world, so they do not see each other very often.
They were last seen together at about the middle of September, when Mendes went to Iceland to visit her beloved on the set of How to Catch a Monster. Despite the fact that Eva also co-starred in the film , the scenes with her participation were finished in Detroit earlier this year.
By the way, the film is ready, but Gosling stays in the north to continue working on his own directorial debut.