Catherine Hardwicke, the famous Twilight director, in her recent interview with the Time, among other topics related to the Twilight production touched upon the titillating subject of the Pattinson/Stewart romance.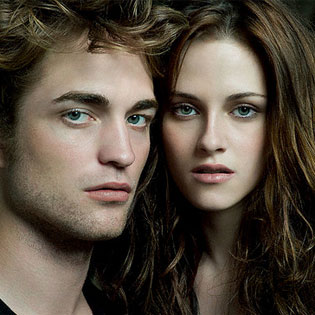 Since the couple's very endearing airport pictures came around several days ago, the public interest in their reported offscreen relationship grew like wildfire. Hardwicke's the one who had been there right from the start – actually she was one of those who wanted to have Pattinson as Edward Cullen – so she does have a tale to tell.
And her tale begins when the young Britisher comes over to Los Angeles, for Catherine Hardwicke claims to have seen it coming straightaway and she put in a word of warning, reminding Robert that Kristen was under age and he was not to even think about starting something.
Pattinson complied, and the shooting of the first installment witnessed no progress of what must have been ripening in the hearts… "I didn't have a camera in the hotel room. I cannot say," Hardwicke adds coyly, but she says her confidential talks with Kirsten didn't reveal any advances on both sides.
Yet the perceptive director was sure that the feelings will surface eventually… And time has corroborated her presupposition. As Hardwicke sees the situation, it has dawned on Kristen that she should "give this a go" with the romantic vampire.
Source of the image: ortizkristian.wordpress.com.