Tattoos are surely a great – and cherished – part of Rihanna's life! She's just had another one made.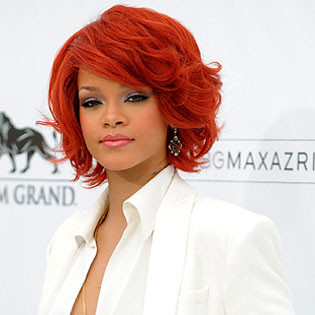 When she realized she was feeling like having an ink, the We Found Love singer went straight to Bang Bang, New York-based tattoo artist who is well-known for embellishing the skins of Vanessa Hudgens, Ashley Tisdale, Katy Perry, Russell Brand, and a lot more. Getting together with Bang Bang on Thursday, Rihanna decided she would have a small cross on her collarbone.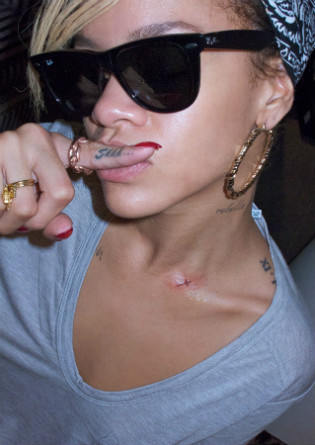 The 26-year-old artist (who has been in business since the age 19) told Us Weekly all about the new ink. The color was cut with water, so it is to be a light one, in the lines of her neck "rebelle" tattoo. The place was chosen so that she could hide it under a necklace when she wants to and leave it in sight when she doesn't.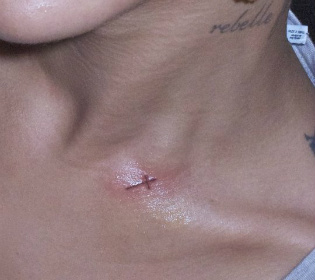 It will be something like the 13th tattoo Bang Bang did for Rihanna, Us reports, and her finger Shhh ink is also by him.
The artist added that the singer was delighted with the new one. When a tattoo is ready, he described, "she always flips out and jumps up and down like a 16-year-old girl getting her first car."
Bang Bang's tattoo parlor – hailed as the biggest one in New York! – is to be opened this spring on the Lower East Side.