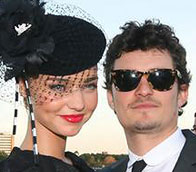 Two major magazines, Star and National Enquirer, announced engagement of 25-year-old supermodel Miranda Kerr and actor Orlando Bloom, 31. They have been discussing the possibility of marriage for over a year but have been too busy to take any action at that time. Looks like this is a true love since Miranda would like to be Bloom's wife. He fell in love with her at the first sight and finally proposed to her last week.
A source reports that the couple plan to have the wedding ceremony in the Buddhist traditions (both Miranda and Orlando practice Buddhism) but at the moment they are busy looking for an apartment for them in New York.
Miranda introduced her boyfriend to her parents last spring and recalls the time she met him for the first time Orlando being a little bit insolent. She remembers not giving him her phone number as she was seeing someone at that time. He then wheedled the number out of her agent and called her saying that they could be just friends. She agreed. Soon enough things changed and there was something more than friendship between them.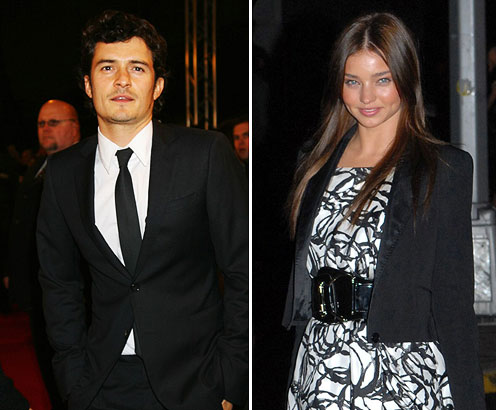 We can only wonder about the time when she was "just friends" with the most wanted boyfriend of our times and if Orlando Bloom was using his charms on her.
Photos of Orlando Bloom and Miranda Kerr: theage.com.au, justjared.com.