Oprah Winfrey, 56, has been living under the clouds of suspicion for a long time in spite of her denials, and now this subject has been brought up again in an interview with Barbara Walters soon to appear on ABC. And again Oprah Winfrey refutes the allegations.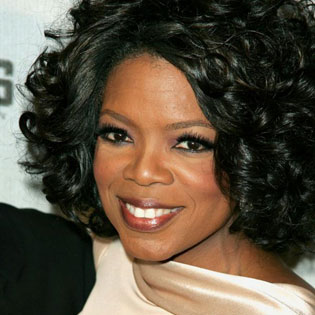 Winfrey denies being any kind of lesbian at all, and while now and then she cracked jokes over the persistent rumors, they begin to irritate her. "It means that somebody must think I'm lying," the TV hostess says angrily, adding that she has never been the kind of person to rely heavily on concealment.
It's Winfrey's long-term friendship with Gayle King that has been feeding the rumors, and she agrees that they are close, but there's nothing physical in their relationship.
Speaking about the role her friend is playing in her life, Winfrey got emotional and tearful as she explained how much she appreciated Gayle King whom she regards as a mother figure, a sister and just a good friend. "I don't know a better person," she shared, realizing with an outburst of feeling that she had "never told her that."
The interview to be aired on ABC on Thursday at 9 p.m. ET, is dealing with Winfrey's closing her show next May so as to allow her to focus on her new project – a cable network called OWN.
Launching OWN (that stands for The Oprah Winfrey Network) proves to be a stressful time for the highest-rated talk show hostess who admits that she is "very scared" and can wake up in the middle of the night mulling anxiously over the fate of her brainchild.
Source of the image: Unc.