Christian Louboutin, the most wanted shoe brand, created a special limited edition collection of shoes. All proceeds will go to poor families to help them start their own businesses.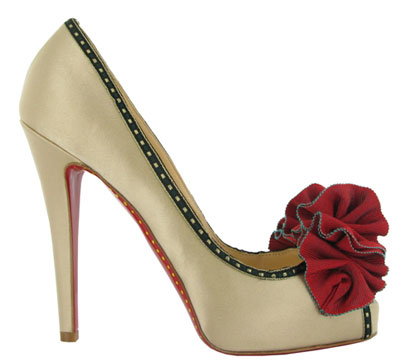 Mr. Louboutin was inspired by the book "Creating a World without Poverty", which was written by the Nobel laureate and founder of the Grameen Foundation, Muhammed Yunus. The celebrity designer was so touched by the book that he decided to promote the author's idea by releasing an exclusive collection called "Peace of Shoe".
Pumps in this collection are covered with luxurious silk satin and trimmed with Indian ribbons. Only 33 pairs were produced and each was numbered and signed by the famous designer himself. Champagne-colored pumps are available in Los Angeles and Miami, while lavender-colored ones only in Miami, and pink – only in Los-Angeles.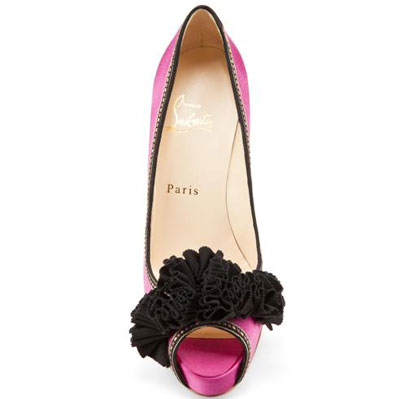 The price of those special pumps is set at $1,495. 100% of proceeds will go directly to charity.
Source of the image: Shittyfemme.