The speculations about Miranda Kerr and Orlando Bloom's marriage have gone wildly astray – the couple are not going to divorce, contrary to the rumors that flared up recently about their two-year-long union.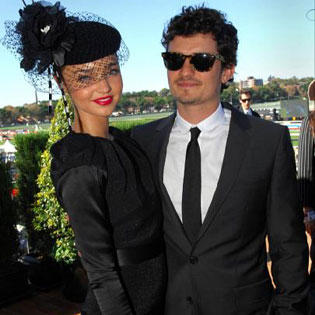 The reason for the rise of the allegation was a chance photo of the duo strutting about town with un-ringed fingers – a story was run immediately that Victoria's Secret Angel, 29, and her elfish hubby, 35, are drifting apart and on the verge of divorce. Kerr hastened to smother the supposition.
The model's rep contacted The New York Post to state that the story and the headline are absolutely wide off the mark and nothing at all is wrong with Kerr's marriage.
According to GossipCenter information, Kerr and Bloom married in July 2010 after 3 years' dating. Their first child, son Flynn Bloom, was born early in January 2011.