Russian singer/songwriter Oksana Grigorieva, Mel Gibson's latest flame, is bearing Mel's child, reports JustJared. It wasn't so long ago that Mel, 53, and Oksana, 39, confirmed their once-clandestine relationship appearing in public together on April 29 in an LA film premiere. Now Oksana is well into her fourth month.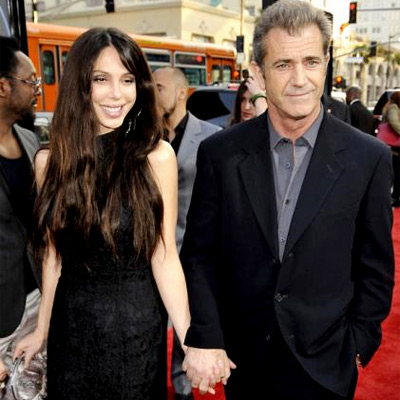 Mel's estranged wife, Robyn, started divorce procedure on April 13. According to TMZ information, Mel has already informed her and their children that he is going to become father once again. He has a daughter and six sons by Robyn, so Oksana's child will be his eighth!
Source of the image: celebtv.com.